The National Aquarium at Al Qana in Abu Dhabi is now 70 percent complete and will open in 2020. The attraction is set to be the biggest aquarium in the Middle East, housing 33,000 marine animals.
The 7,000-square-metre aquarium, made up of 10 zones, is being developed by Al Barakah International Investment.
The National Aquarium's general manager, Paul Hamilton, said the aquarium project is "probably the most exciting" he's worked on, "in terms of the scale, uniqueness and attention to detail".
He added: "This will bring the excitement and wonder of the oceans to the doorsteps of Abu Dhabi's community and to visitors from all around the world."
Responsibly and ethically sourced marine creatures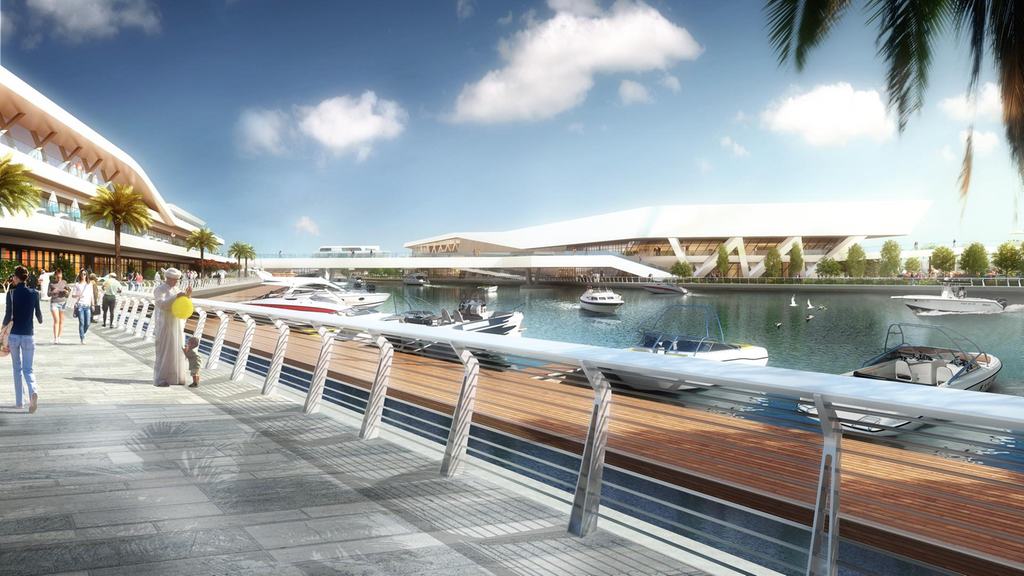 The 33,000 marine animals will all be responsibly and ethically sourced, with the aquarium led by 80 marine experts and specialists.
It will feature themed learning zones and an entire department dedicated to education, with a focus on conservation. Visitors will get the chance to learn about more than 250 species, from the likes of the Pacific, Arctic and Mediterranean.
"People across the UAE are becoming more conscious of how they can look after the environment around them, to ensure that the habitats and ecosystems of animals are safeguarded for generations to come," said Hamilton.
"Through accredited educational programmes and accessible information, people of all ages will be able to understand more about the marine world at The National Aquarium."
Entertainment, education and wellness at Al Qana
Al Qana is a new waterfront entertainment, dining and leisure destination, boasting a wellness hub, outdoor skate park, and a virtual reality (VR) gaming complex.
Al Barakah International Investment CEO, Fouad Mashal, described Al Qana as "more than just a dining and entertainment waterfront destination".
"With Al Qana, we are keen to deliver a project that is not only 50% dedicated to entertainment but also highly-educational," he added.
"The National Aquarium will be one of the most important components of Al Qana, as it will be celebrating our local heritage through a special dedicated pavilion which will include many species from the UAE and from different part of the world."
Images: Al Barakah International Investment / Al Qana