by Barco
Fun fact about the author of this article: I can tell you a bunch of random trivia facts about the Titanic and its tragic fate. And it's not because I've just read the entire online encyclopedia entry. Nor is it because my mother saw the romanticized Hollywood story on VHS at least once every two months when I was younger.
It's because a few years ago, I had a fun day out at a travelling exhibition with real artefacts retrieved from the iconic shipwreck and displayed in an interactive setting. Was the storage capacity of my brain just particularly high that day? Or could there be another reason the information got stuck in my long-term memory?
In the fourth instalment of this series, based on a discussion with leaders in the museum sector, we asked our panellists why the museum visit stands out from and is even superior to online experiences.
The experts that contributed to this discussion are Arnold van de Water, partner at Factorr and general manager of the Meet Vincent van Gogh Experience for the Van Gogh Museum; Dave Patten, head of new media at The Science Museum, London; global thought leader, speaker, creative strategist, founder and director of Molten Immersive Art, Dorothy Di Stefano and Hilary McVicker, communicatrix at The Elumenati.
Museums versus Wikipedia
In its early years, museums were mostly considered as intellectual institutions that preserve and collect objects for public education. Even after the democratization and popularization of museums, informing and educating visitors remained their key focus.
Labels, brochures and lectures with educational content became regular features in the institutions. Today, people can find everything about anything online with just one simple search.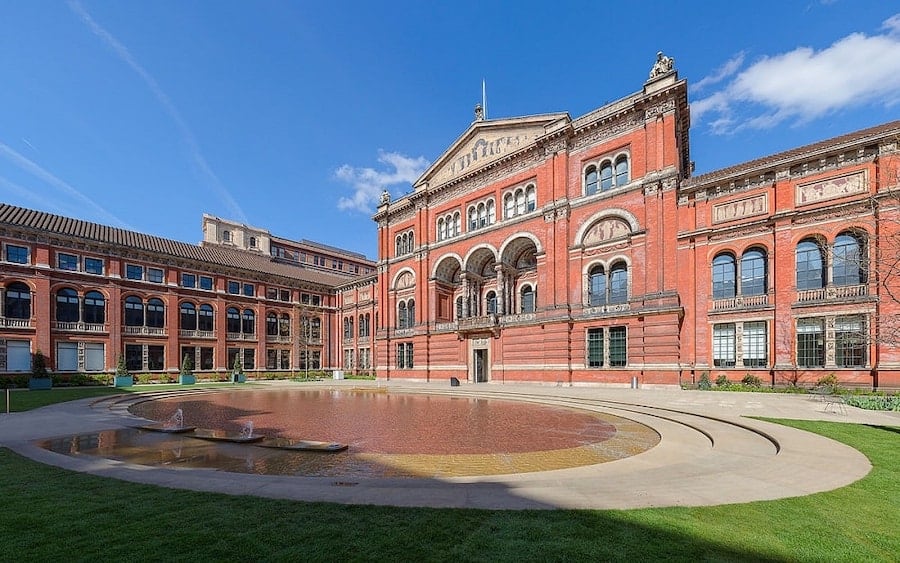 Does this mean museums are doomed? Most certainly not, on the contrary!
Curated experiences
You can find everything about anything online, but it can also be posted by anyone. There's no filter. Online disinformation, fake news and hoaxes lurk around every digital corner.
"The museum visit is a curated experience, you're not just scrolling and drowning in content, " says Di Stefano."
A museum visit is a ready-made experience that offers you all the relevant information in a clear format, versus the abundance of online information where you still have to clear out all the noise.
Nothing beats the real thing
"There's no comparison between looking at the image of an iconic object and standing next to it," adds Patten.
You can read about mammoths and about how gigantic they must've been, but it's not the same as walking in a museum and look up to the ginormous tusks and the real bones of the prehistoric colossus.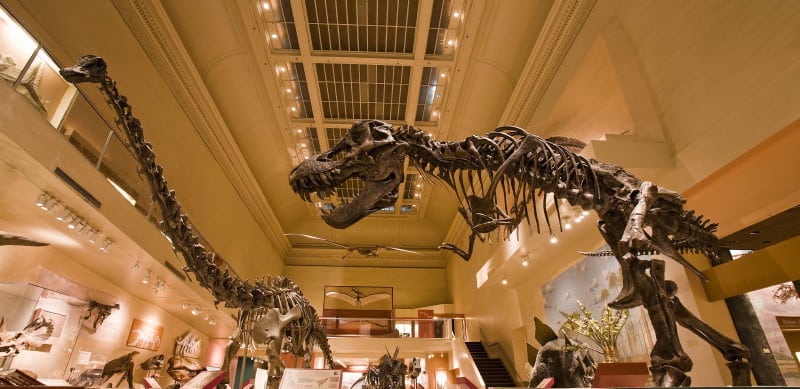 "It's still a special thing to be in the proximity of things. That's not changing. On the contrary, people want to engage even more with the physical and tangible things, because already so much of our lives is spend in front of the screen and online."
Museum experiences as a leisure activity
Additionally, museums were traditionally seen as prestigious knowledge centres. However, that's no longer their sole purpose. They are now also tourist attractions and places for leisure activities. This is one of the drivers behind the trend for museum edutainment experiences.
"Most people don't come to museums wanting to find out about a particular thing. They come because they want an entertaining day out," says Patten.
You don't call your friends to join you on a visit to the Museum of Modern Art because you want to learn about Vincent van Gogh's specific brush stroke techniques. (Unless you're an art student writing a thesis on the Dutch artist or painter yourself trying to perfect your style – but still most of us don't.)
You want to enjoy the company of your friends, share the experience and create memories together. And if you learn something new about the post-impressionist art movement along the way, that's a plus.
"The web is not at all good at replicating those intimate social experiences," says Patten.
Edutainment in museums
So what's the goal for museums: to educate or to entertain?
As with so many things, there's no black or white answer. Di Stefano says: "you can't separate the two: entertainment is crucial to the education process." The other panellists all firmly agreed with this statement.
This is edutainment: the concept of learning/teaching something new through a fun experience.
Entertainment brings a level of engagement that motivates learning and stimulates retention. The release of dopamine and endorphins in the brain during enjoyable experiences triggers positive associations and stimulates long-term memories.
To realize this dual mission, museums increasingly rely on the integration of new storytelling techniques and technologies. These help to immerse and engage audiences.
McVicker works for The Elumenati. This is an organisation which specializes in incorporating innovative technology to create transformative educational and edutainment experiences in museum exhibitions.
Her roots lie in the game industry and she sees "a lot of potential in bringing the interactive technologies from that industry to new applications like museums. Gamification and interactivity can be beneficial for museums and really transform the engagement levels."
You can read last week's blog post on museums and diversity here.