As we adjust to the new normal following the Covid-19 pandemic and online shopping continues to boom, consumers still desire a retail experience.
by Amy Isenberg, Event Network
There's no denying the role that Amazon and other online shopping destinations play in our daily lives. Their conveniences are felt even more as we cope amidst a pandemic.
But if the latest increase in the desire to visit stores and places is any indication of shifting sentiments, there's still one thing we long for: a shopping experience.  And the longer we've stayed inside, the more we appreciate what it means to be able to visit the places we love and have these experiences.
In this way, the gift shops at museums, zoos, aquariums, gardens, and landmarks meet a special need. They provide what the online giants simply can't: an emotionally connected shopping experience. In addition, they provide an opportunity to directly support institutions' vital programs and worthy missions.
Here's how to maximize the power of your gift shop this holiday season and beyond:
A good retail experience is more than transactional
We're thankful for the convenience that online shopping affords. However, it's fair to say that most of us are looking forward to resuming the activities we love, in the way we love to do them. Safely and in-person.
Shopping tops this list. Why? Helpful customer service from knowledgeable product experts creates far more personal connection than a chatbot ever could.  We long to browse a store environment that piques all our senses. This can evoke a sense of time and place and turn the act of shopping into a magic moment; visceral elements that are missing from an online shopping cart.
For those that can't shop in-person, the next best thing is an online shop. One that reflects and upholds your brand ethos. Curated assortments, product descriptions that highlight eco-friendly attributes, and messages that inspire visitors to do good can seamlessly extend your onsite retail experience into an online one!
Promoting a higher brand purpose
There's a good reason for mission-supported institutions to promote the gift shop and online store year-round. Recent data reveals the importance of cause marketing and the overwhelmingly positive response to companies with a higher brand purpose. Reminding your guests that their shopping choices help advance critical missions is now a marketing must.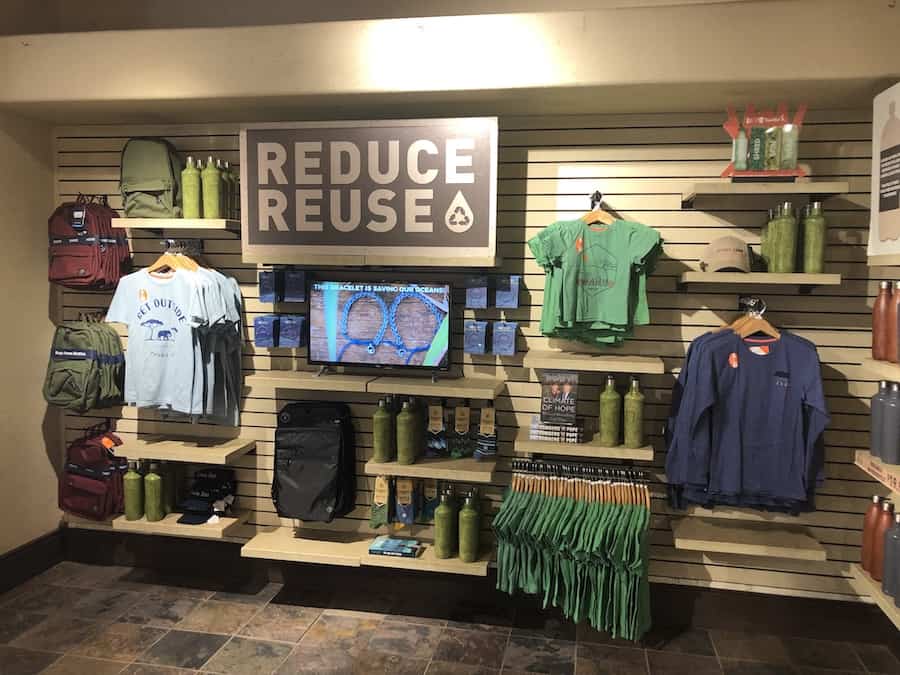 Consider these compelling stats:
"83% of Millennials find it important for the companies they buy from to align with their values."  According to the report, "A higher brand purpose isn't just nice to have for this generation – they are increasingly expecting and demanding it."
In fact "71% of Millennials will pay more for a product if they know some of the proceeds go to charity" (or a great cause).
Institutions have a real opportunity to shed light on specific programs and initiatives. They can show guests the impact of their retail experience and what can be achieved when they purchase from the gift shop.
Black Friday and Cyber Monday are around the corner
The five-day shopping period is known as The Cyber Five in the US. It kicks off with Thanksgiving on Thursday, 26 November 2020, followed by Black Friday on 27 November, and runs through Cyber Monday on 30 November. These shopping holidays apply to your institution too.
Consumers are actively looking for deals and great gift ideas, with plenty of time on their hands to shop.  Those who queue in person at a big box retailer may prefer to visit your venue shop for an enriching experience that feels good and does good.
But they need reminding!  Creating a dedicated email, newsletter, blog post, or social media post this month is key. It is a great way to remind your audience to explore the gift shop's selection of unique and thoughtful items. Plus, you can encourage them to enjoy a delightful shopping alternative to overcrowded warehouses or malls.
Retail experiences can show off your commitment to sustainability
Your institution's gift shop helps support your mission – but that's not all.  Chances are, your gift shop also supports Sustainable Living. It may also educate guests about ways they can make a positive impact on the environment by making eco-friendly choices.  If your gift shop offers products that can help them achieve a more sustainable lifestyle, your guests want to know.
In a study of 2,000 people which aimed to understand the role of sustainability in how consumers shop, The Recycling Project found that:
"Seven in 10 Americans would go out of their way to support a company that makes strong efforts to be sustainable."
"Nearly half of Americans say they would never shop with a company again if they learned they weren't being as sustainable as possible."
Retail stores at cultural attractions can change the way consumers shop this holiday. And in turn, they can also deliver more support back to the institution when leveraging key advantages. These are cause-related messaging, commitment to sustainability, and a magical shopping experience (both in-person and online).  It's time to get the word out!