I recently visited The Ashmolean Museum of Art and Archaeology in Oxford to see their latest exhibition: Storms, War and Shipwrecks, Treasures from the Sicilian Seas.
The exhibition tells the story of Sicily, the cross-roads of the Mediterranean, through discoveries made by underwater archaeologists. The galleries showcase the invention of SCUBA diving and early diving pioneer Honor Frost's work, alongside the underwater objects this new technology allowed archaeologists to find, from Greeks, Romans, Byzantines, Arabs and Normans who all left their mark on Sicily.
The exhibition's curator, Dr Paul Roberts, Sackler Keeper of Antiquities for the Museum, talked to visitors with infectious enthusiasm about the project.
"For the first time, this story will be told exclusively through spectacular finds from the sea, because it is the sea which has always been the lifeblood of the island's unique and diverse culture" said Dr Roberts.
A first for the Ashmolean, the exhibit has teamed up with award winning UK games studio Creative Assembly to create a multimedia exhibit. Footage of simulated ancient battleships from the studio's "Total War: ROME II' game plays behind real battery rams found in the seas around the island.
The film uses primary archaeological source material to recreate uniforms, ships, armour and arms of the period, and shows visitors the sheer force of impact the rams could inflict during battle. The 5 minute video was mesmerising, watching little men fall into the sea every time the boats collided during the epic battle.
Creative Assembly gave the film to the exhibition for free, something particularly useful for a museum with limited resources.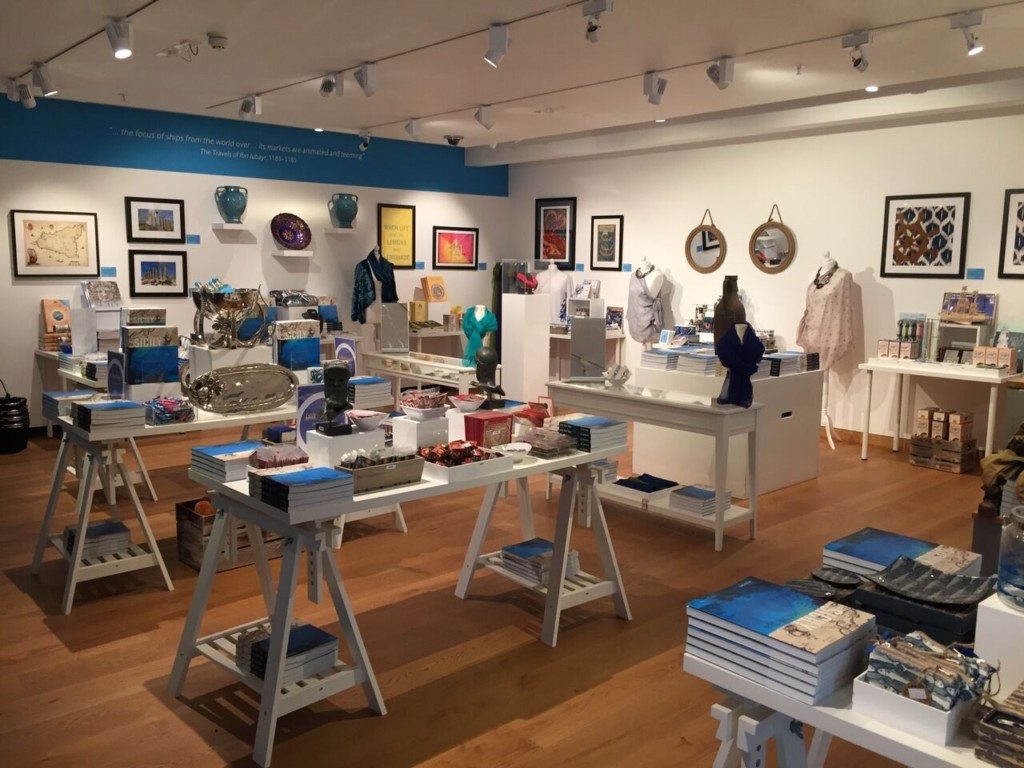 The exhibition is beautifully designed, with an emphasis on access for children with the "please do touch' stations such as the "touching the Frog Man" diving suit. The exhibition and a "Sicily' themed gift shop will no doubt be a good revenue stream for the museum.
The Ashmolean is one of 5 museums in the COBBRA Museum Consortium who share travelling exhibitions including Storms, Wars and Shipwrecks – Copenhagen, Oxford, Bonn, Brussels and Amsterdam.
Storms, Wars and Shipwrecks: Treasures from the Sicilian Seas will be at The Ashmolean until the 25th September. For further information see here.