Gulliver's Gate, recently opened in New York, is a miniature phenomenon on a grand scale.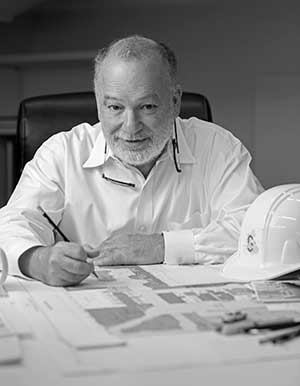 Gulliver's Gate opened in Times Square in May.  It's the planet in miniature: a re-creation of edited highlights of our world.
Eiran Gazit (left) is CEO of the project. He's also a business consultant who spent 14 years in the Israeli military, retiring as a major. He spoke with Blooloop about the new venture that fuses his love for model-making with his expertise in the tourism industry.
Gulliver's Gate is principally made up of miniature scale models of classic locations from the world:  from the Eiffel Tower to the Empire State Building; from the Taj Mahal to the Panama Canal. 1,000 trains, 10,000 cars, jet planes and boats are joined by horses, elephants, hot air balloons – and space shuttles.  The human touch is there too with over 100,000 "people".
Whimsical Touches Bring Magic to the World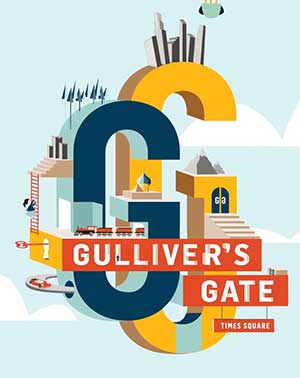 However, fictional lands are also represented. Zeus roars over a miniature Mount Olympus while Don Quixote tilts with his windmill.  In addition, look closely and you'll see whimsical touches.  The Mummy chases tourists in Egypt.  The Beatles can be seen crossing Abbey Road. Sightseers take pictures of the Loch Ness Monster. Spiderman hangs out on the Brooklyn Bridge.
Most of the models are placed firmly in the present day.  However others, such as Little Italy and Chinatown, are set in the past, at the turn of the 20th century.
"We're making something enormous, though we're dealing with miniatures," says Eiran Gazit.
From Mini Israel to a Miniature World
In 2003 Gazit built an outdoor 14-acre miniature version of Israel. It was called Mini Israel and was built on a 1:25 scale. "As far as miniatures go, Mini Israel was built on a large scale," says Gazit.
"At the same time that I opened Mini Israel, an outfit in Hamburg, Germany (called Miniatur Wunderland) also opened an indoor attraction. Theirs was on a smaller scale – 1:87 – better known in the hobby train world as H O."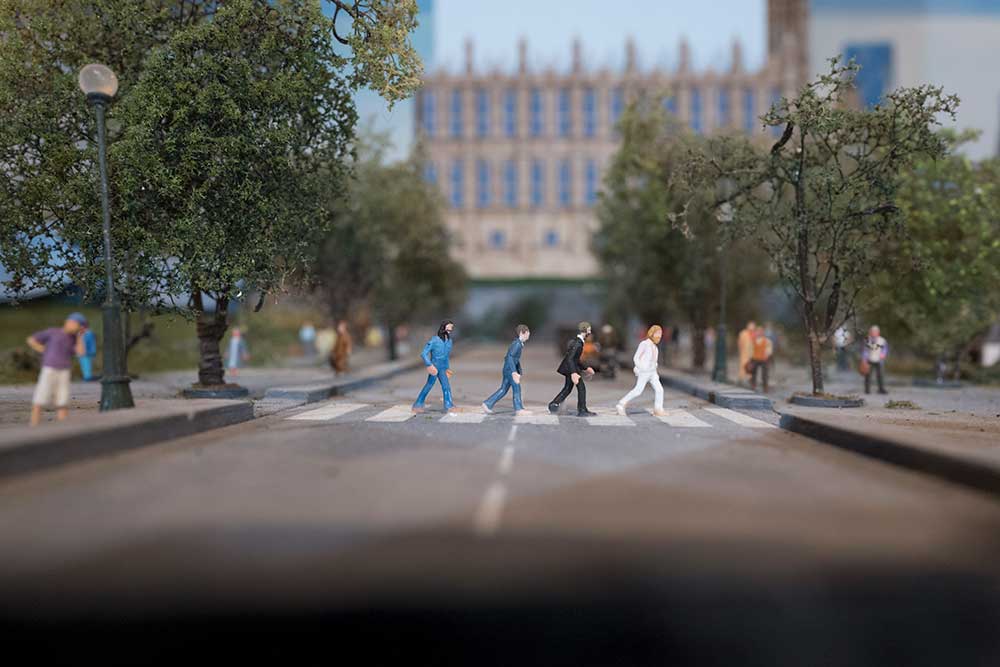 Gazit was intrigued. "They took the art of the train world into a new level," he says. "They created a benchmark for anyone for whom model trains are a passion. Between opening Mini Israel and selling it and moving to the US, I kept an eye on what was going on in Germany.
"About four years ago I contacted them, and told them that I planned to do a similar thing in New York City. So they were my inspiration and my proof of concept, that it can be done."
Each Region has its Own Individuality
The emphasis of Gulliver's Gate, however, is not on trains, but on scenes from around the world. "What we have done is to create an exhibition that allows people to travel round the world in sections," says Gazit. "It's very magical. However the only thing these sections have in common is their scale."
Model makers from all over the world were co-opted to create replicas of their own region at standard train model scale: a ratio of 1:87. Part of the attraction's charm is that each region's artists and model makers were given a free hand.  Hence each of the 300 regions has an unexpected individuality – scale is the one common factor.
A Worldwide Design and Building Process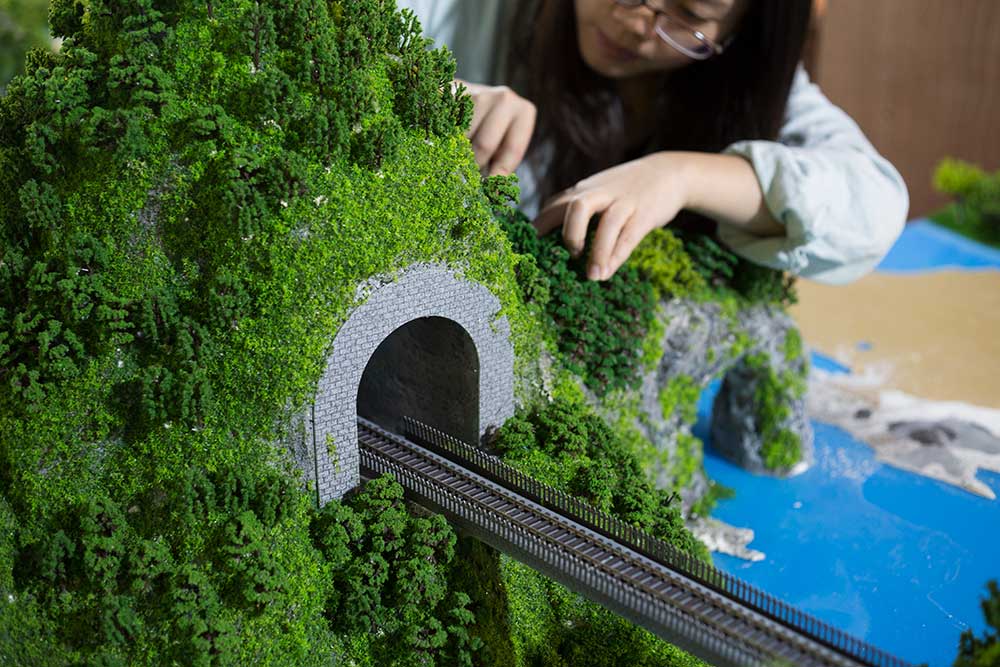 "We had teams all over the world who were working simultaneously," says Gazit. "Each was charged with creating their own section.  Europe was built in Italy while New York was built here in Brooklyn. Asia was built in Beijing and the Middle East was built in Israel.
"However the airport was built by an in-house team, because the airport is a very complicated technical model that needed to be done differently. Basically, we had to invent the wheel as we were going along."
New ground was being broken. Apart from the German attraction, no-one else had worked on having scale models fly, or giving the impression of flight.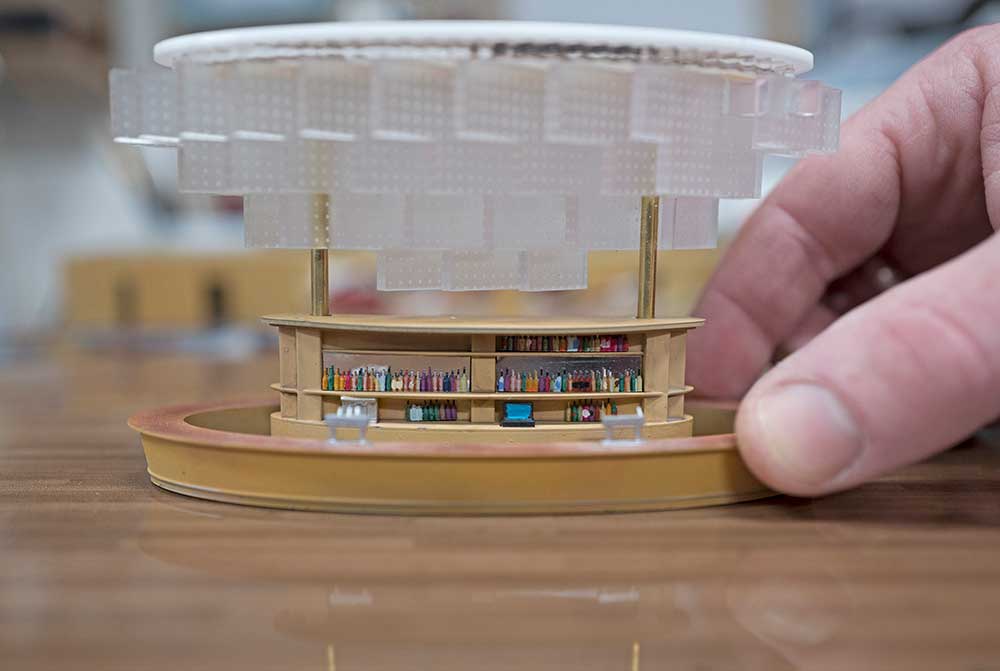 Some designers worked by hand; some used 3D printers. It took the Brooklyn team a year to complete New York. Miniature Russia, painstakingly made in St. Petersburg by a number of artists, took 158 days.
Bringing the Scenes to Life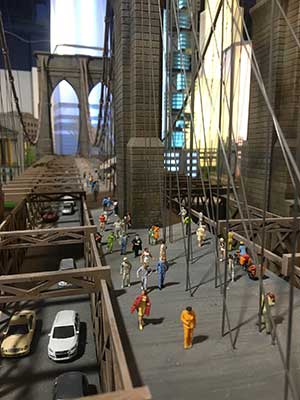 The tech at Gulliver's Gate is well thought out. Visitors are given a key with an RFID sensor which will, when inserted into an interactive station, activate part of the scene, with movement or sound, bringing it to a semblance of life.
Over 1000 trains run; aeroplanes take off and 'fly' (by means of almost-invisible glass rods); minuscule chickens peck at the ground; a computer system is dedicated to running the wirelessly powered cars that never crash, blinking tiny indicators before turning at junctions. Guests stride like giants through the Lilliputian world.
Allowing Guests to Become Citizens of Gulliver's Gate
Sophisticated technology has been used ingeniously to allow customers to connect on a personal level with the miniature world. For $44 you can step into a 3D body scanner to be photographed simultaneously by 128 Cannon DSLR cameras. You then receive a tiny model of yourself in the post to keep.  An even tinier one will be added to the exhibit.
Gazit explains: "We actually give people an opportunity to become a citizen of Gulliver's Gate," he says. "They don't just get a scanned model of themselves sent to their home.  A smaller version of themselves gets to live in our space in a location that they choose for the rest of our lives.
"It's an interesting way to create an identification between the guests and the brand. It was something I wanted to do at Mini Israel but we didn't have the technology that we have now. It's really fantastic and been very successful.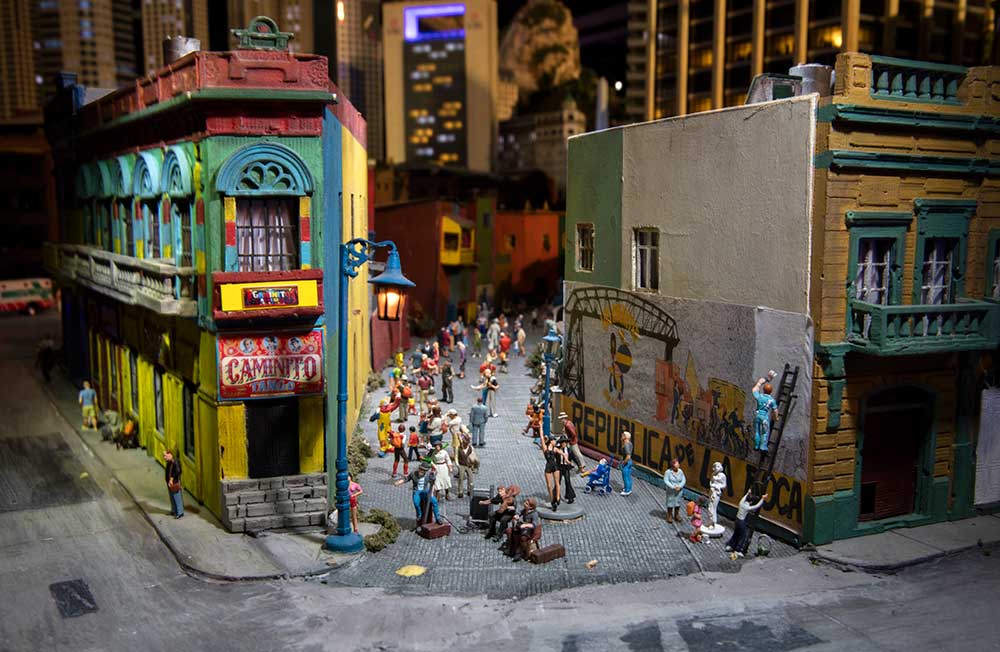 "3D scanning and printing is a major component in our whole enterprise," continues Gazit. "We're very cutting edge. On the other hand, we're still using old technology to move trains, so it's a combination.
"We believe that what we have here is where technology and art come together.  We use our venue as an educational platform for future generations, so they can see how the combination works.  That has been one of our major selling points."
A Unique Location and a Stable Business Model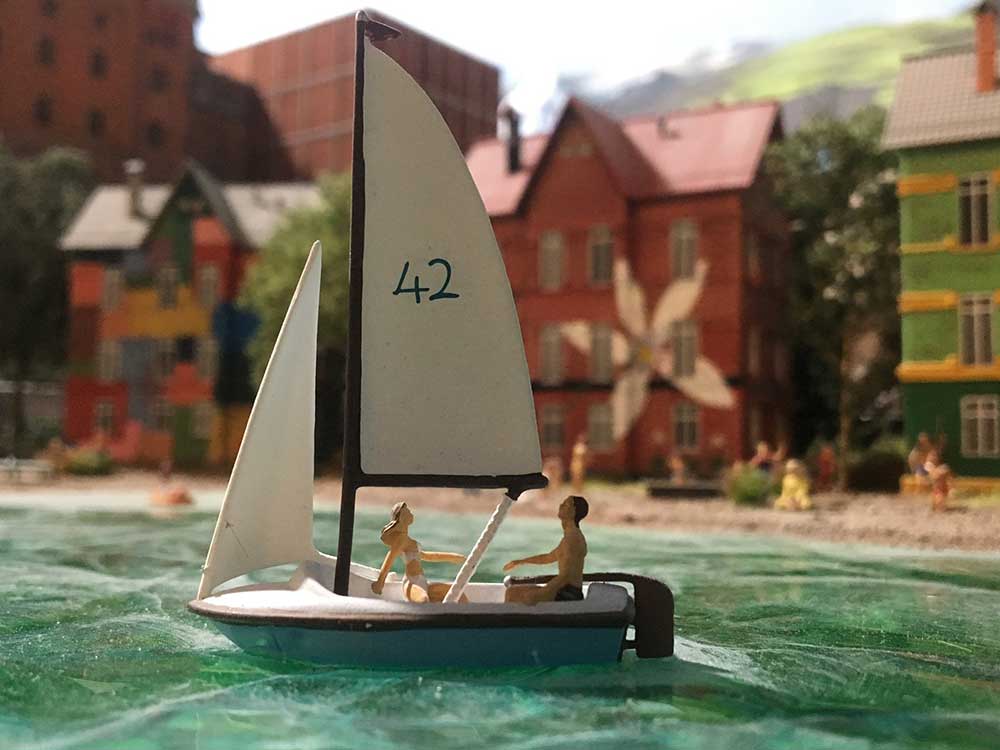 "New York city is an adventure in itself, different from any other town in the world," says Gazit. "We're right in Times Square, the crossroad of the world, and we've created a splash. There hasn't been a new family oriented attraction in Times Square for over 20 years."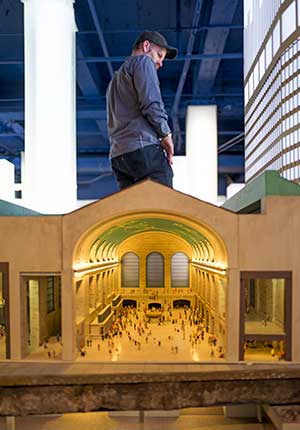 Gazit has ensured, as far as possible, that the Gulliver's Gate business model is stable. "We are partnered with various vendors, of course," he says. The ticketing system is handled by Fare Harbor whilst the attraction's official ticket reseller is 365 Tickets.
"They have been great to work with," says Gazit. "They offer a streamlined, online experience."
From the technological marketing side, they partnered with Roojoom. "They help us with marketing initiatives before, during and after launch," says Gazit.
"We work with Event Network for the gift shop. Again they are a wonderful company. They operate gift shops in over 100 museums, in this country and elsewhere. We also have a photography partnership with Magic Memories, an international photography company out of New Zealand.  They are huge, operating in 300 locations around the world. So we've tried to get the best of the best in the industry. Partnering with them in the day-to-day operation means we're sitting on very firm ground."
Expansion is on the Cards
Gazit is also contemplating the brand's expansion. "We're constantly upgrading, changing and expanding," he says. "We built this place to grow, and there are plans to add various areas next year and the following year. The brand also needs to expand to other places, and so we're now looking for our next two locations."
Nevertheless, he remains clear-sighted about the magnitude of the task he has taken on. "It is a huge undertaking," he says. "There are close to 40 million dollars being invested in Gulliver's Gate. Building the place is the easy part. Once you've built it and opened your door, that's when things begin to get very interesting.
"And like any other new business, there are marketing challenges, but we're on track, doing very well and, like everyone else, we're waiting for the summer where the town gets full of visitors. From now on I think we are on an upward track."
All images courtesy of Gulliver's Gate.