Architects of Air have displayed their latest immersive inflatable maze at the Royal Albert Dock as part of the Greenwich + Docklands International Festival.
The festival, which ran from June 21-23, featured the Daedalum maze – 19 interconnected egg-shaped domes made from coloured translucent material.
The structure offers guests a sense of wonder at the beauty of light and colour, and is designed to create a variety of hues and mysterious sight-lines.
Daedalum is named after Daedalus, the father of Icarus and architect of the Labyrinth of Minos in Greek mythology. It is the latest piece of inflatable architecture designed by Alan Parkinson, founder of Architects of Air.
Luminaria are mazes of winding paths and domes
Within the maze, there are two new elements designed by Parkinson's son Meko – The Tree and The Main Dome, which is inspired by Rome's Pantheon and Gustave Doré's drawing of angels in Dante's Paradiso.
The Main Dome features a 600-piece pattern and an innovative indirect illumination designed to change the colour inside depending on the sun's direction. The Tree creates various viewpoints for visitors.
The structures, known as luminaria, have featured in more than 40 countries across 5 continents since 1992. They are inspired by natural forms, geometric solids, and Islamic and Gothic architecture.
Each large-scale luminaria is a maze of winding paths and domes offering guests a sensory experience. Small luminaria, called 'lumini', are also used for special projects.
Egg-shaped domes offer a sensory experience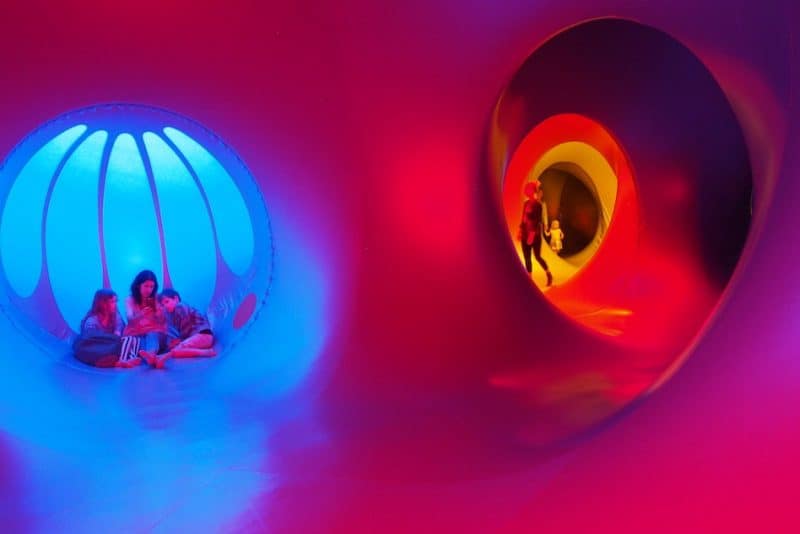 Seven luminaria are currently touring – Albesila, Katena, Arboria, Pentalum, Miracoco, Mirazozo and Amococo.
Earlier this year, the Big Bounce America – the largest bounce house in the world – confirmed its return to the US for a 2019 tour.
The biggest inflatable theme park ever is visiting more than 40 cities across 25 states. Big Bounce features America's largest inflatable obstacle course, and the world's largest bounce house.
Images: Architects of Air