Intercard, a world leader in cashless technology for the attraction and amusement industry, has released the recipe for the Impulse signature cocktail, served at its IAAPA party to celebrate the iReader Impulse.
Intercard welcomed friends and clients, both old and new, to a cocktail party at IAAPA Expo 2019, where they enjoyed a special signature cocktail. The Impulse cocktail was designed to celebrate the launch of the new iReader Impulse by Intercard, which allows operators to collect payment through credit cards for small transactions, like gameplay.
Over 300 customers, staff and industry colleagues from around the world attended the event on 19 November at Rocco's Tacos in Orlando, Florida. Here, they raised a glass of the signature Impulse Margarita to toast the iReader Impulse, a first-of-its-kind product for the industry.
Raising a glass
Guests also enjoyed beer, wine and a Mexican buffet, as well as professional belly-dancers and a Middle Eastern-style shisha lounge.
The iReader Impulse is a hybrid card reader that accepts credit cards (Visa, Mastercard, Discover) as well as stored-value play cards.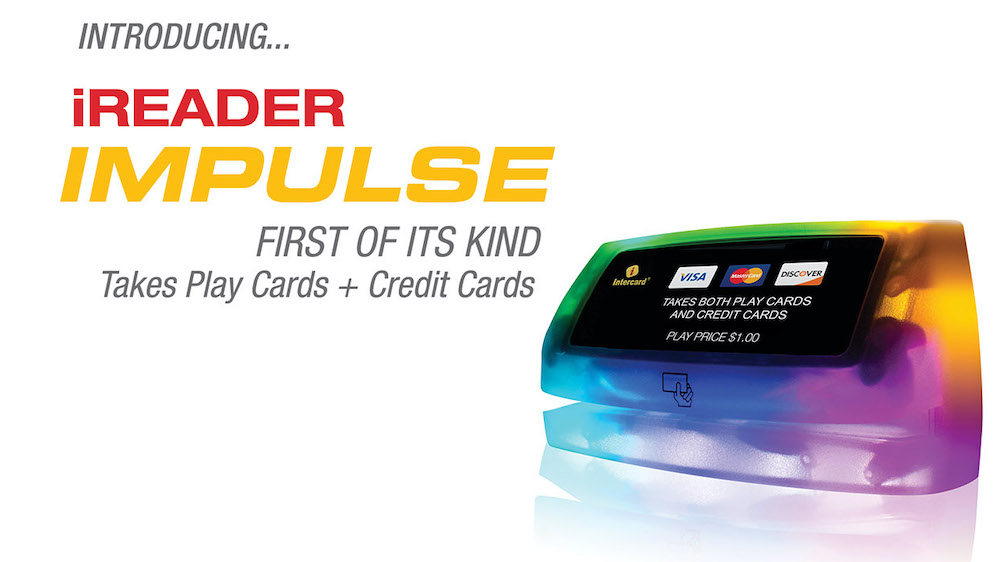 "We think the ability to use credit cards right at the reader will revolutionise our industry, allowing proprietors to capture a larger share of impulse play," says Scott Sherrod, CEO of Intercard. "The iReader Impulse is a huge leap forward in-game payment because it gives impulse players a quick and easy way to pay while giving proprietors all the benefits of cashless technology."
"The Intercard Family Fiesta is a popular stop on the IAAPA party circuit and a great way to reunite with our global family of customers, staff and industry colleagues before the Expo gets going," says Lynda Brotherton, Global Marketing Director for Intercard.
"Our Impulse margarita and new iReader Impulse generated a lot of interest at IAAPA. We had numerous pre-orders for the iReader Impulse, which will be available early in 2020. In the meantime, we have released the recipe for the Impulse margarita so that people who couldn't make it to the party can enjoy it."
Impulse Margarita
For those who want to enjoy an Impulse margarita, Intercard has released the recipe, which was created by bartenders at Rocco's Tacos.
Combine:
½ oz Triple Sec
1 ¼ oz Pama pomegranate liqueur
1 ¼ oz Cuervo Tradicional Silver tequila
3 oz sour/margarita mix
Shake with ice and strain into glass over ice.
The company recently installed its cashless management technology at Replay Arcades, a popular FEC located in the Plaza San Pedro mall in Mexicali, Mexico.