The leading game manufacturer LAI Games has hired sales veteran John Bugh as Senior Vice President of Global Sales & Business Development. John's role will allow the company to continue to grow and add to its 60 year's experience in the interactive entertainment and game industry.
Under John's leadership, he will develop worldwide sales strategies for the company and drive top-line growth. He will also build the business development for the company and assume the General Manager responsibilities for The Locker Network, the LAI Games sister company.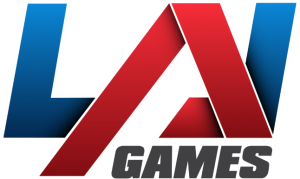 "We're excited to be launching so many new and creative high earning games this season and right through 2020," said Mark Easte, CEO of LAI Games. "Adding John to our senior leadership team is a key element of our worldwide strategic growth plans for sales and out increasing commitment and support of our channel partners and customers."
30 years of experience
Although John is new to the out-of-home entertainment industry, he has had a 30-year career with U.S. and international-based software and technology companies. He held senior-level roles with Intuit, ECi Software Solutions and Mphasis, giving him excellent experience to bring to the company.
John said, "I look forward to bringing my leadership experience to LAI Games as we embark on our next phase of growth with innovative solutions that drive revenue and customer loyalty."
The company recently announced that they will debut their new target-shooting video game, Outnumbered, at the IAAPA Expo. This game will reward guests each time they play therefore driving traffic and giving venues repeats visits.
John can be found at booth 1034 at the IAAPA Expo in Orlando from November 19th-22nd to introduce himself in person.