project:syntropy is celebrating a successful presence at this year's LeisurUp, a global B2B leisure event which recently took place online. The company used its virtual stand at the event to highlight two unique products for the retailtainment sector: its virtual aquarium and interactive race tunnel.
The company's virtual aquarium is an ideal choice for operators looking to add something new to their retail or entertainment offering. This simulates a journey under the sea for an immersive, virtual underwater experience, providing a fun break from a day of shopping.
Ideal for retailtainment
Meanwhile, the interactive race tunnel gives younger visitors a chance to enjoy some active entertainment as they pit themselves against different animals, projected on the wall next to a 15-metre long race track. The projected animals are running at their real running speeds, allowing children to learn more about the concepts of speed and acceleration.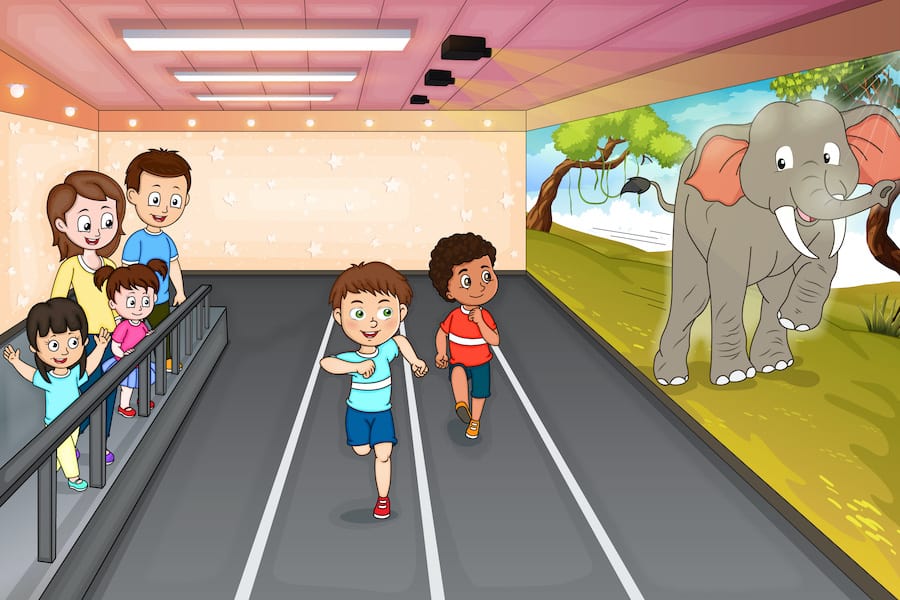 The attraction features sensors that measure people's racing speeds, as well as a photo booth that can be used for marketing.
The company also recently celebrated the success of its Elbe Dome project in Germany. The Elbe Dome is a virtual environment providing a fully immersive experience, featuring a 4-metre high screen with a diameter of 13 metres as well as full floor projection.
The Elbe Dome features two different tracking systems and a full surround system. This enables it to realistically simulate and track real size work environments and big scale surroundings for evaluation, adaption and research processes.
In response to the COVID-19 pandemic, both LeisurUp and MAPIC went 100% digital this year, allowing attendees to access a wide range of educational sessions and networking opportunities from the safety of their own home. Over 2300 leaders in commercial real estate, retail and leisure attended the two-day MAPIC Digital Live event and sessions will be available to rewatch until 31 December 2020.