Swiss aerial adventure specialist, Kanopeo, will be showcasing its leading-edge hardware technology at next month's Russian Association of Amusement Parks and Attractions (RAAPA) Expo 2018.
Attendees will be able to learn more about the company's innovative Speedrunner and Saferoller belay systems, as well as its full range of advisory services.
The Saferoller and Speedrunner systems are designed for use by participants aged 4 and up. Both systems can be quickly and easily adapted for participants with disabilities. According to Kanopeo, attractions that use the company's innovative technology boost their turnover by maximising customer throughput. What's more, operating costs are around 25% to 35% lower compared with traditional rope courses.
Saferoller selected by Russia's largest indoor aerial adventure park
At this year's RAAPA Expo, Kanopeo is sharing a booth with leading Russian ropes park operator and construction firm, Vysotny Gorod. The two companies have a proven track record together, having collaborated on the largest indoor aerial adventure park in Russia. Operated by Vysotny Gorod, the park is equipped exclusively with the Saferoller® continuous belay system.
"We created this project for everyone who likes to spend time actively, easy and relaxed; for children from 4 years and adults, and for those who seek extreme sensations year-round," comments Vysotny Gorod.
With more than 200 exhibitors from over 20 countries, this year's RAAPA Expo in Moscow is expected to attract over 4000 industry professionals.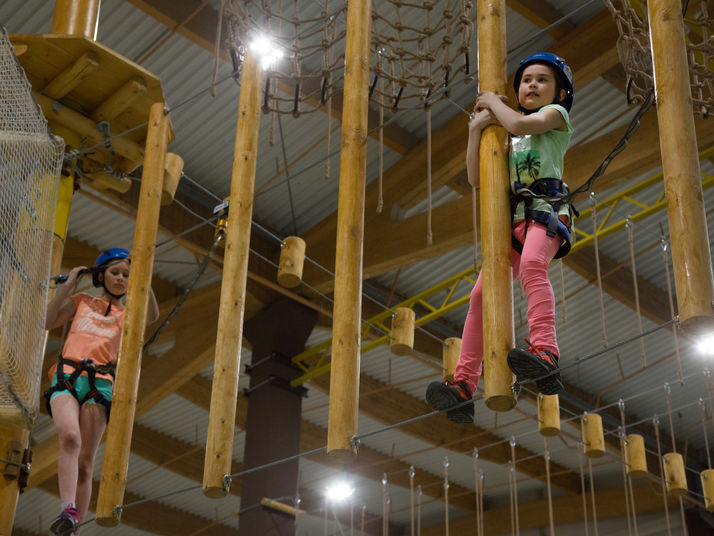 Founded in 2010 by two keen mountaineers, Jacques Christinet and Vincent Hueber, Kanopeo continually innovates to provide safe, adrenaline-filled adventures tailored to suit each facility. The company works closely with the builder and owner to ensure a seamless process from design to operation.
Recent installations include Høyt & Lavt Klatreparker's latest aerial adventure attraction in Trysil, Norway.
Meet Kanopeo at the RAAPA Expo, Pavilion 75 at VDNH, Moscow, from March 1-3 2018.