Ride Entertainment and Skycoaster are set to reveal the new SkySled™ harness at the IAAPA Attractions Expo in Orlando.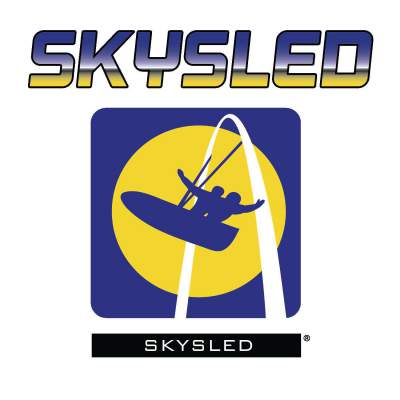 SkySled is a totally new take on the established Skycoaster experience.
For over 25 years, riders have experienced the ride lying flat in a custom-designed flight suit. The new SkySled™ places riders in a seated position for a completely different experience. Riders are now winched to the top of the launch tower and can appreciate the far-reaching views all around them.
Once they hear the words '3-2-1, Fly!', the ripcord is pulled and the SkySled™ treats flyers to an exhilarating experience akin to jumping off a cliff or base jumping.
Amazing views, coupled with a breathtaking freefall and swing experience, deliver a completely new thrill on an established attraction.
"We researched different ways to deliver a new rider experience with our iconic attraction and feel the SkySled™ accomplished this," explained Mark Rosenzweig, Skycoaster's Managing Director.
"It offers a visual and sensation combination that is both incredibly thrilling while also complementing our existing prone flight experience perfectly.
"The new experience will serve both as a means for existing fans of the attraction to fly in a completely new way, while also offering our clients a plethora of combination pricing package opportunities to offer their guests so that they may experience both flight experiences."
An exhilarating ride with an impeccable safety record
Skycoaster boasts not just an exhilarating ride experience but an impeccable safety record. Since the ride first launched in 1992, it has delivered over 30 million flights at almost a hundred sites across 6 continents.
Skycoaster is owned by Ride Entertainment which continues to grow the brand around the world.
"We are proud to have Skycoaster as part of our family," confirmed Ed Hiller, CEO of Ride Entertainment.
"It is a thrill ride with one of the attractions industry's best safety records and offers the best return on investment you can find. That is a powerful combination and we are excited to offer new experiences on a fantastic ride."
The new harness will be available for new and all existing Skycoaster sites early next year and will be compatible with all existing Skycoaster equipment.
Check out the new SkySled harness at the Ride Entertainment booth #5820 during the IAAPA Attractions Expo, Orlando, Nov 14-17, 2017.