A new FEC in Kuwait has been described by the Belgian company that designed it as "the world's newest, innovative family entertainment concept for shopping malls."
Since opening in June, Tekzone at the Avenues Mall has drawn almost twice as many visitors as expected. The 4,500 square metre indoor entertainment centre was imagineered and built for its developer, MH Alshaya, by KCC Entertainment Design.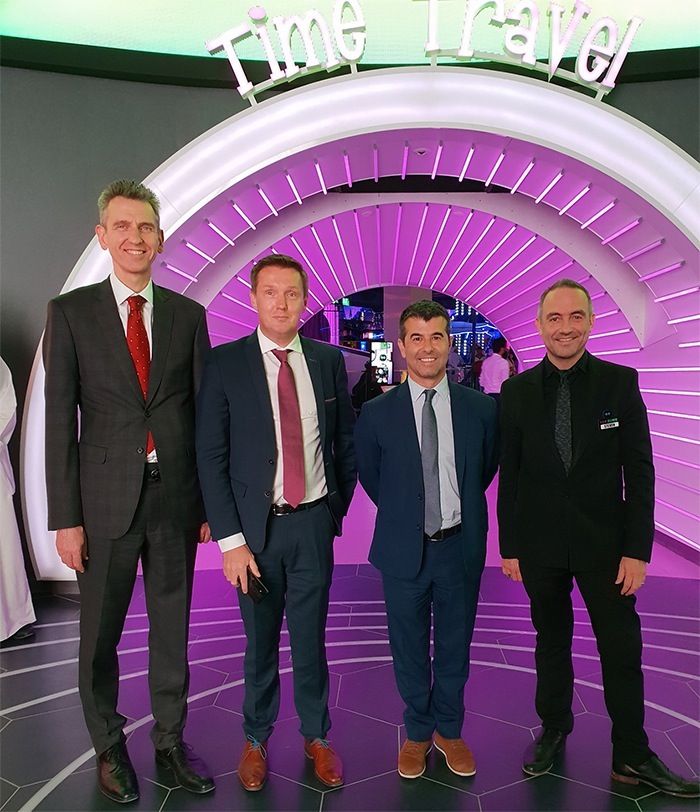 "KCC's and Alshaya's goal was to create a next generation family leisure destination with special attention to repeat business," says KCC's CEO, Yannick Maes. By doing so, Alshaya could ensure both regular business for Tekzone and increased footfall for the mall.
"Through live RFID scoring systems and challenges, the visitor experiences a unique approach to each ride while the dynamic theming continuously changes the park's atmosphere," adds Maes.
Changing the theme at the flick of switch
Whilst many of the foundations that make FECs popular have been respected, Tekzone also features several 'future-proof' touches. There is no fixed theming, for example. Projections on screens, on floors, walls and ceiling create an ambience that can be changed on the spot. From a futuristic city to an underwater world or desert, visitors can expect a unique experience each time they visit. The AV and lighting effects were provided by Lagotronics Projects, who also supplied a GameChanger interactive attraction.
Tekzone also makes use of virtual reality and augmented reality. This can be experienced on attractions such as the world's first VR Bumper Cars, which take riders into 'outer space'. In a first for the Middle East, guests can also design their own track before riding in a VR rollercoaster simulator.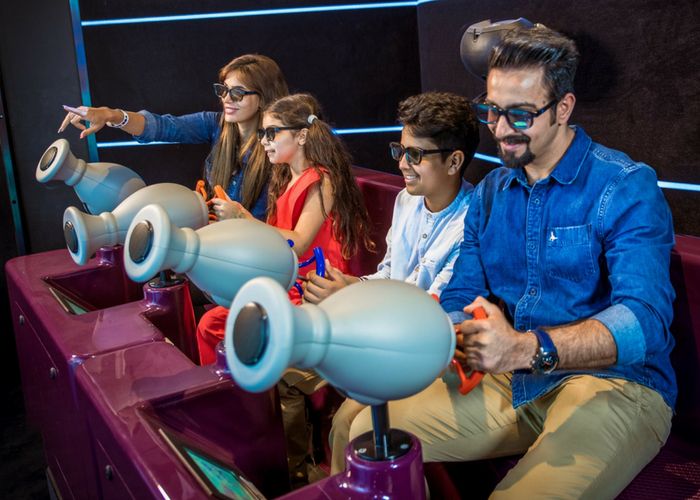 All of the FEC's rides and activities are part of the Time Mission game. Each experience accrues points for the visitor and score boards and different missions encourage repeat ride/play. Points can also be redeemed for prizes at the redemption store.
"The introduction of Tekzone unveils a new dimension in the future of fun in Kuwait," says Fernando Medroa, vice-president of Leisure and Entertainment at MH Alshaya. "During the first months of operations, the innovative concept has proven its value. Visitor numbers are exceeding high expectations. Additionally repeat business is much bigger than in any other entertainment centre. Visitors are coming back to beat their personal score or to gather more points for those great gifts."
The Avenues Mall is located in Kuwait City, close to KidZania Kuwait. KCC's Yannick Maes adds that this first, flagship Tekzone outlet paves for integration of the concept into "shopping/leisure destinations all over the Middle-East and beyond."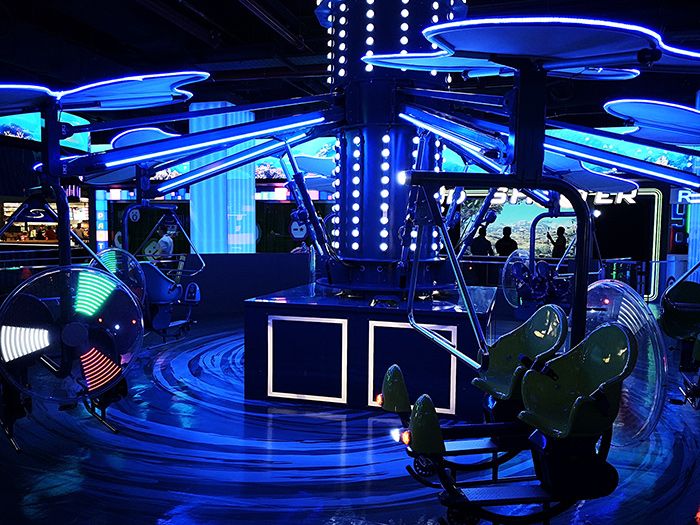 Images courtesy KCC Entertainment Design and MH Alshaya Co