Well known for its climbing walls and ropes courses, Walltopia is now supplying an adventure attraction of a different kind: artificial caves. The company has created 17 projects to date around the world, including a huge installation in China.
It was Walltopia's expertise recreating real-rock formations for the climbing industry that gave it the idea to build artificial caves. Each of these custom-designed projects transforms what would otherwise be irregular, unusable spaces.
Visitors are invited to squeeze through tiny holes, walk through stalactites and stalagmites and dive into sumps. Along the way they can take part in fun challenges including interactive games, treasure hunts and RFID-based electronic games.
A showpiece project is what Walltopia claims is the largest artificial cave in the world, in Beijing, China. Named Green Box, the 330 square-metre installation boasts 250 metres of tunnels. Spread over six tunnels are 26 different routes. After an introduction in the briefing chamber, adventurers set off on an expedition during which they encounter stone-like obstacles that challenge their physical skills.
Other artificial caves from Walltopia can be found, amongst other places, in Chicago, USA; Dunmore East, Ireland; Sofia, Bulgaria; Manama, Bahrain; and Queensland, Australia.
The company is offering two types of caving structures. The first is a tunnel labyrinth with a variety of routes and obstacles that visitors crawl through.
Recently, Walltopia introduced a new type of caving system made up of chambers and tall tunnels. These real cavern-like looking caves are the first ones to be gamified. Guests walk through the rock formations while playing fun games that enrich the adventure.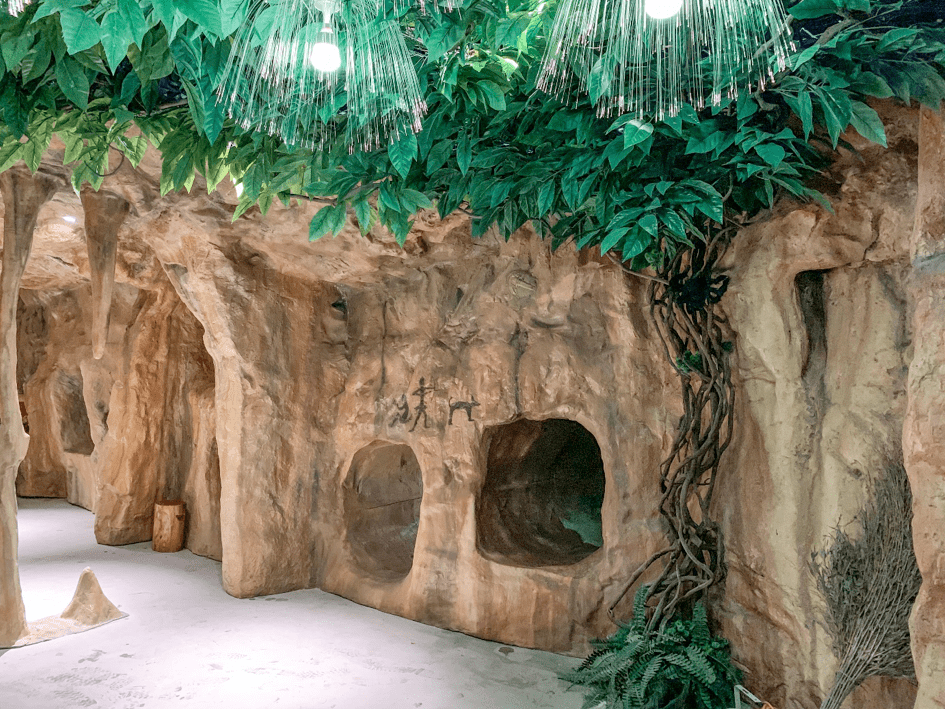 According to a spokesperson, the caves look "so authentic that you can literally feel the shivers as if you're entering a natural void in the ground."
With each of these explorational and educational experiences, the Bulgarian firm is aiming to stimulate kids' imagination and teach them about nature's wonders.
Walltopia will be participating in the 3-day Summer Ops Camp 2019, organised by Ski Area Management (SAM). The camp takes place from 3rd – 5th September in Gatlinburg, where they will also be introducing and demonstrating their Walltopia Rollglider at the Rowdy Bear Mountain Adventure Park.