Currently under construction in Loudoun County, Virginia, Walltopia has designed and engineered a massive 8,000 square feet (745 sq m) ropes course that is one of the largest indoor installations of its kind in the United States.
With its 120 obstacles, Summit Ropes will cater to over 210 people at a time. Built inside a former warehouse, the giant ropes course is set to feature a fun southwestern theme. Set amongst its integrated rockwork will be a via ferrata, a protected climbing route most often found in the Alps.
The attraction will open in late January and comprise both an adult and children's course. Its operator plans to host birthday parties, field trips and group/corporate events.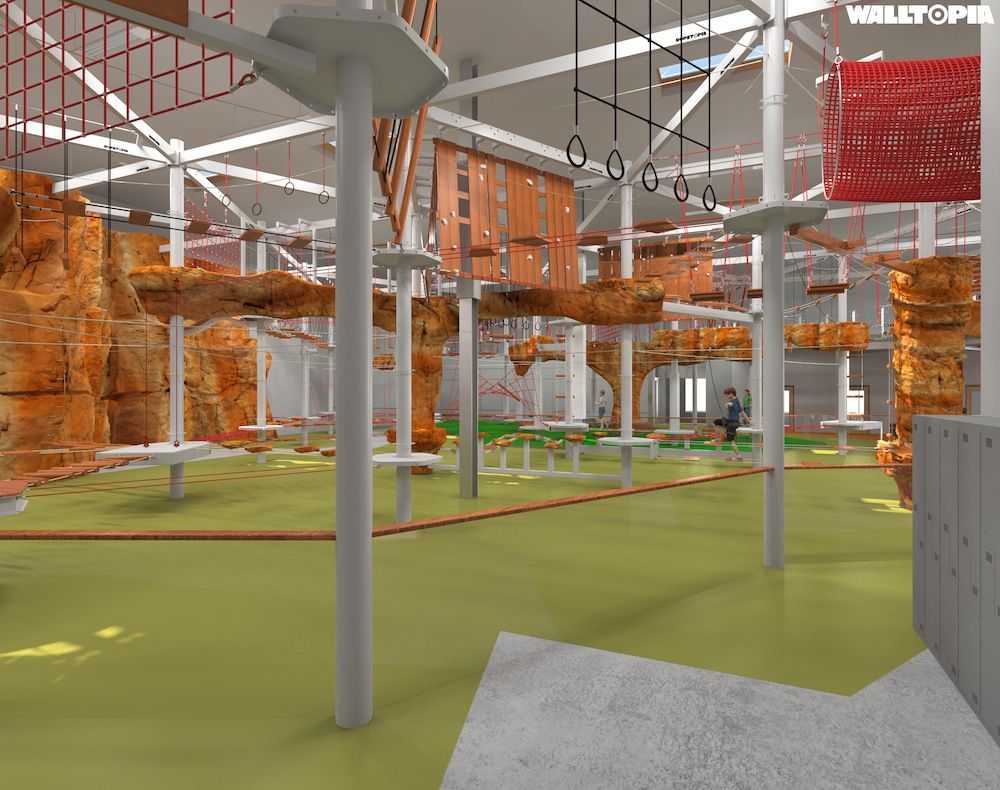 "We're really trying to bring an outdoor experience indoors," says Summit Ropes co-owner, Daniel Kasabian.
"We are really excited to be working on this one of a kind project, and can't wait to see the final result from all our hard work," adds Ivaylo Sotirov, CEO of Walltopia Adventure USA.
Founded in Bulgaria in 1998, Walltopia is the world's leading climbing wall manufacturer. To date the company has built more than 1,800 climbing and adventure facilities in 76 countries. As well as climbing walls, its active entertainment products include artificial caving systems, Ninja Course and the Rollglider aerial ride.