Listen Technologies, a provider of assistive listening, multi-language audio transmission and live streaming audio solutions, has been in the business since 1998.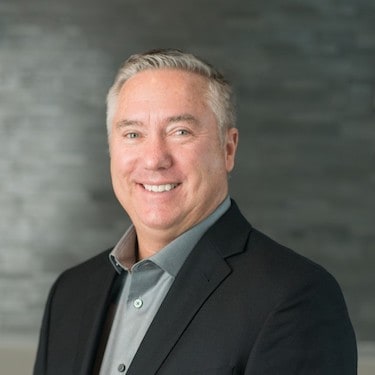 Over 20 years later, Listen Technologies is now the leading supplier of wireless audio and content solutions. The company provides assistive listening technology to venues such as theatres, places of worship, classrooms and courtrooms. Blooloop spoke to founder and CEO Russ Gentner about the company's journey so far, as well as some of its most notable projects.
Gentner attended the University of Utah, where he obtained a degree in Electrical Engineering, as well as an MBA. His first job was in the world of radio which inspired the rest of his career, as he explains:
"My first job was at KSL Radio & TV. This short experience motivated me to start my first product company, Gentner Communications Corp. This focused on the broadcast and Pro-AV industries. I eventually took the company public and the name was changed to ClearOne. In 1998, I started Listen Technologies Corporation."
Having been active in the industry for over two decades, Gentner is seen as a leader in the field. In 2017, he received the InfoComm Adele De Berri Pioneers in AV Award.
"I have also served on the board of InfoComm (now AVIXA) two times and served on the Leadership Search Committee for three years," he says.
The start of the Listen Technologies Story
Russ Gentner started Listen Technologies to enable people with hearing loss to hear better in challenging environments.
"After I sold my interest in ClearOne, I saw the need for a company that would innovate solutions in the assistive listening niche," he says. "I noticed the solutions provided in this space didn't serve the specific needs of people with hearing loss."
"In 1998, we had a single product line that utilized radio frequency (RF) technology to transmit audio. Since then we've expanded into Infrared (IR) and Hearing Loop technology. We also pioneered Wi-Fi audio delivery of assistive listening. Through this, users can listen with their own smartphone instead of having to pick up a receiver."
Now, the company's solutions are in use at a variety of venues. For example, several U.S. Federal Courtrooms, NFL Stadiums and Broadway Theatres.
Assistive listening technology and the attractions business
However, this assistive technology also has several applications in the attractions sector, as Gentner discovered:
"Along the way, we also moved into the attractions space. This was with our ListenTALK solution for guided tours. It is in use in places like Disney and Segway of Hawaii."
Listen products can support guided tours in facilities, factories and other attractions. One notable example is UPS, which uses the company's products in its five million square foot sorting facility in Louisville, Kentucky. This is the largest sorting office in the world. UPS has been choosing Listen Technologies products for tours for more than a decade.
This market led the company to develop new capabilities specific to guided tours, designed to improve the experience for attractions and their visitors. As a result,  it launched ListenTALK in 2017.
ListenTALK
ListenTALK is an innovative guided tour solution. It offers 2-way communication in a simple to use format. ListenTALK broadcasts on a secure transmission. Attractions also benefit from high levels of reliability.
"Many theme parks have backstage tours and self-guided or guided tours, which are provided as an additional attraction for guests," says Gentner. "Our technology can enhance the guest experience. It provides a better way for visitors to engage, whether they are hard of hearing, are in a noisy environment or have a language barrier.
"The flexibility of ListenTALK allows tour guides the ability to choose which communication mode they want to use. They can change this depending on the style and intent of the tour.
"For example, with Disney backstage tours, the participants can listen and ask questions. Some group leaders might want to have the participants listen-only. Or they might allow guests to ask questions the entire group can hear. All are options that can be set up by the group leader before the tour."
ListenTALK fills a niche. It supplies a solution that provides the best user experience with mission-critical dependability. This reliability is what has led household-names such as UPS and Disney to work with Listen Technology.
Assistive listening from Listen EVERYWHERE
Another innovative technology solution that the company provides is Listen EVERYWHERE, which allows users to listen to any TV in their own language, in noisy environments via an app they download.
"Listen EVERYWHERE allows a participant to use their own smartphone to receive the audio signal, instead of having to check out a device," says Gentner.
"Listen EVERYWHERE is ideal for environments that need a variety of audio channels, such as many different languages. The venue simply connects the audio sources they want visible on the app to the server. They also have the ability to customize the app via a cloud services platform and add a custom logo, or colour scheme as well as customize the channel names to let participants know what languages are available.
"The participants simply download the app and connect to the venue network. Then they can access the channel or language they want to listen to."
Listen Technologies, MagicALL and Disney
It has always been a key belief of the executive team at Listen Technologies that strong business relationships help companies to grow and progress. This mindset led to the start of a series of conversations between Gentner and Greg Hale, Disney Chief Safety Officer and Vice President for Disney Parks, Experiences and Products.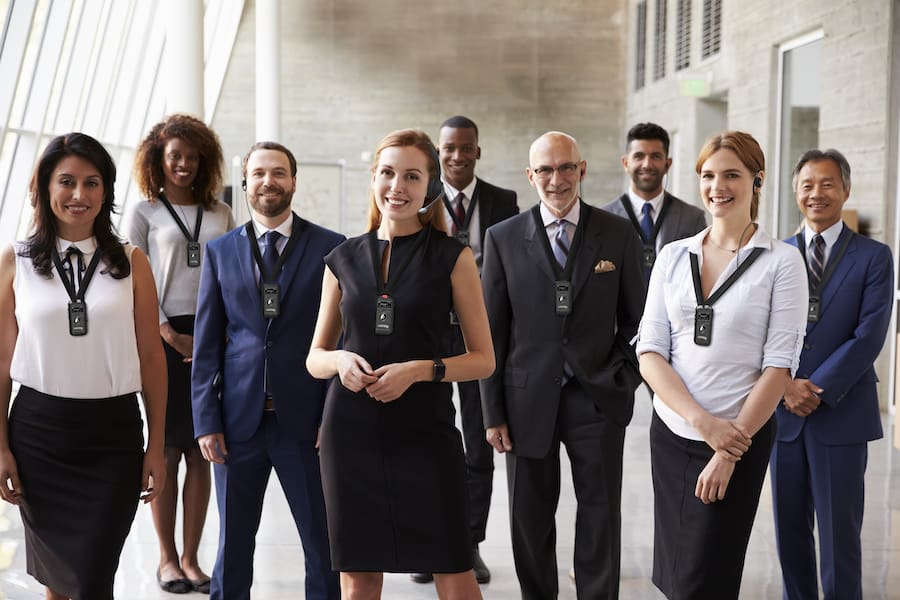 "As it turned out, we had similar views on how to take the user experience to the next level. Not just for those with hearing challenges. We also wanted to provide a more immersive experience for all."
Thanks to this synergy of thought, the two companies began collaborating on an initiative called MagicALL. This is a licensed platform of intellectual property and technology.
"It's the magic sauce of our future solutions," says Gentner. "It will allow us to deliver an even better user experience.
"In the coming year, we will be introducing the next generation of solutions with Disney MagicALL. This innovation will enable guests to experience recorded and live multi-lingual content. And they can do this seamlessly and effortlessly. This will allow theme parks and other venues to deliver an amazing new multi-lingual experience for guests"
Listen Technologies and AudioConexus
Talking about how the company has changed since he first began it, Russ Gentner says:
"Listen has evolved from being solely focused on assistive listening.  We also now have three offices; USA, Canada and Europe, and we've doubled the size of our Bluffdale Utah campus. We've also built a new state of the art factory in Yantai, China, with our manufacturing partner SWKT.
"In addition, we  recently acquired AudioConexus, the leading supplier of tour commentary systems for tour operators."
In late 2018, Listen Technologies entered into talks with Jonathan Stanley, founder and CEO of AudioConexus. AudioConexus provides solutions for tour operators on buses, boats, trains, trolleys and more. Its products are in use on hop-on, hop-off buses and boats in key visitor destinations such as Las Vegas, New York and London.
"We discovered that our vision was perfectly aligned – again to create immersive experiences for guests. The result was AudioConexus and Listen joining forces under the Listen brand in the fall of 2019."
Russ Gentner on industry trends
The assistive technology sector has changed a lot over the past 22 years, thanks to continued technological advances. Gentner reflects on what trends we might see in the next few years:
"The most significant trend is the need for guests to use their smartphones as listening devices instead of handing out devices. This is prevalent for a few reasons. Firstly, customers already have a device they are comfortable with. And secondly, venues often have a difficult time managing and maintaining devices."
"We started selling this technology in the AV space for assistive listening and language interpretation. And now we're taking this to tour operators. So that when a visitor hops on a bus or boat, they can listen using their smartphone."
The future of Listen Technologies
"Currently, we are at work on the next step in moving our vision forward," says Russ Gentner. "We are squarely focused on the attractions space. This includes theme parks, aquariums, and zoos. Our new advanced solutions can enable experiences for guests in a different and natural way."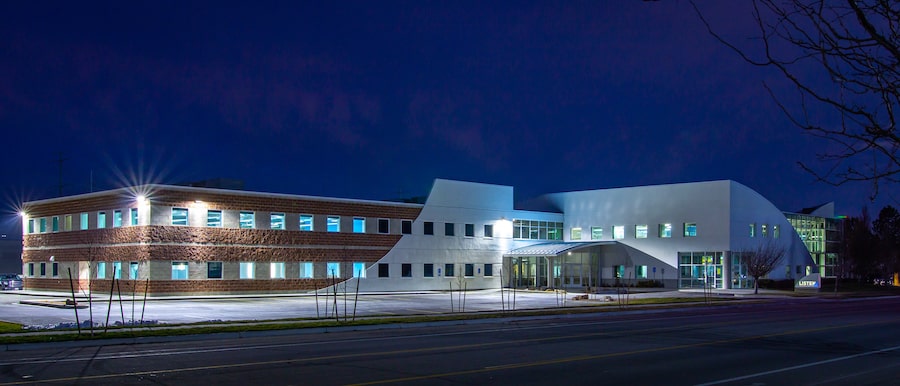 "Attractions have a large number of guests coming from all parts of the world. And we believe that delivering a multilingual, multi-cultural experience is important for attractions across the globe.
"Listen Technologies has a very simple and clear vision. We enable tour guides to entertain, teach and engage by delivering the right information at the right time to the right person, seamlessly. Our goal as a company has always been to create the best experience possible for every guest."
Images kind courtesy of Listen Technologies