Animax Designs is pleased to announce that it is using its existing manufacturing equipment to begin the production of face masks and shields, intended to help the medical professionals currently working to tackle the virus.
"I think this initiative fits very well with our purpose," says Chuck Fawcett, President & CEO of Animax Designs. "We are in business to bring smiles to faces around the world. When children see these beloved characters literally coming to life in front of their eyes, it transports them into their own fantastical dream world.
"One of my favorite things is to watch the reaction of parents when they see this excitement in their children.  Now many of those same parents are stepping up to the plate directly in the face of danger. They are on the front lines helping to care for and protect our community. We have an amazing opportunity to help protect those same parents so that when this is all over, they can once again see the smiles on their children's faces."
Putting its knowledge and equipment to use
Animax Designs is home to a skilled team, as well as cutting-edge equipment such as 3D printing technology. When it began looking into what equipment medical teams might need, it soon realised that it could put use these to produce medical-grade personal protection equipment (PPE).
The company's state-of-the-art 3D printing equipment is usually used to create parts for multi-axis animatronics. Now, Animax is printing headpieces for face shields. In addition to this, the company is making silicone moulds for resin cast face shield components and cutting clear plastic shields in its machine shop. Meanwhile, the in-house costume shop is producing triple-layered facemasks, with pockets for filters to make them N95 rated.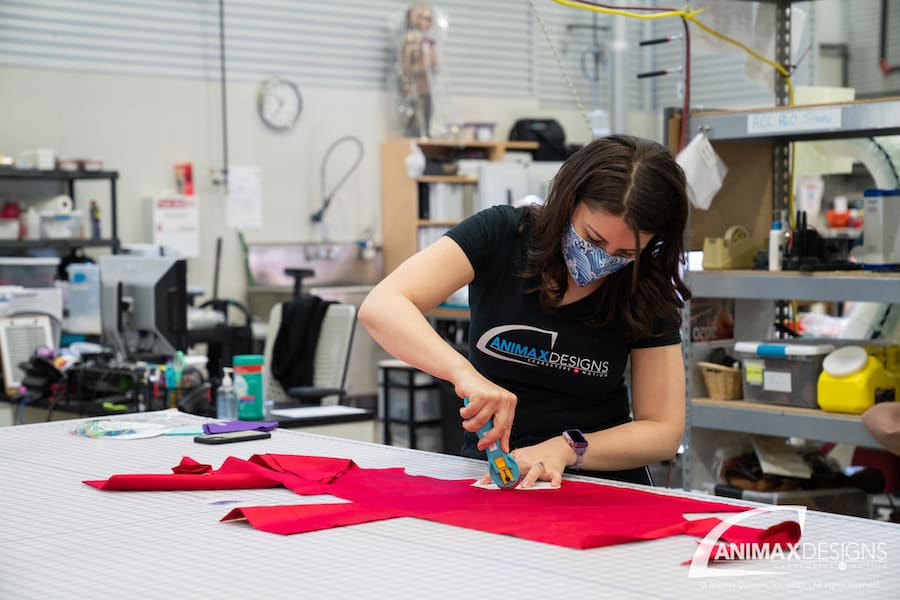 "In all honesty, we are doing this because it is simply the right thing to do," says Fawcett. "We have the equipment, the skills and most importantly a team of amazing people that all want to give back.  The community of Nashville has supported Animax as our home for over 30 years.  Now, this is our chance to say thank you and perhaps save some lives!"
The company has been given "essential employee" status by the State of Tennessee, meaning it can carry on manufacturing essential equipment throughout the pandemic. It hopes to create around 500 – 600 pieces of PPE for medical workers each week.
Animax Designs also recently announced that it had been acquired by Cityneon Holdings, which provides world-class experiences across the globe.