Leader in the creation of world-class visual and audio experiences, Christie has teamed up with Avollusion to create a light painting photo experience, a projection mapping showcase and more for the inaugural Lumieres Hong Kong festival.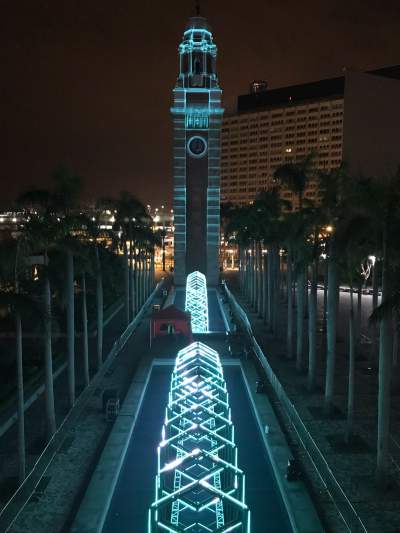 Lumieres Hong Kong is a free event running from November 23-25 to celebrate the 20th Anniversary of the Hong Kong SAR Establishment.
Buildings in Sheung Wan, Soho, Central, TsimSha Tsui and Kowloon are being turned into canvases for some of the most renowned local and international light artists to showcase their vision of the city's culture.
Visitors can become part of an artwork themselves thanks to LUX which takes the traditional photo booth concept and lifts it to the level of an interactive experience. Festival visitors are invited to pose for a snapshot. Then, using analogue light sources, virtual brushes and custom-built software, the snapshot is transformed into a piece of dynamic digital art by Christie's team of light painters.
The best photo artworks are projected onto the Mandarin Oriental
The best visuals are subsequently projected onto the façade of the Mandarin Oriental, Hong Kong as part of the projection mapping showcase.
"Exploring new innovative and meaningful ways to integrate digital media experiences in urban environments continues to be a priority for our team," confirms Denys Lavigne, Vice President, Global Christie 360.
"In addition to the collection of large-scale experiences that will be illuminating the city, we are particularly proud of the interactive light painting station we've created. It will allow visitors to express themselves and create digital art that they can share on their social media platforms."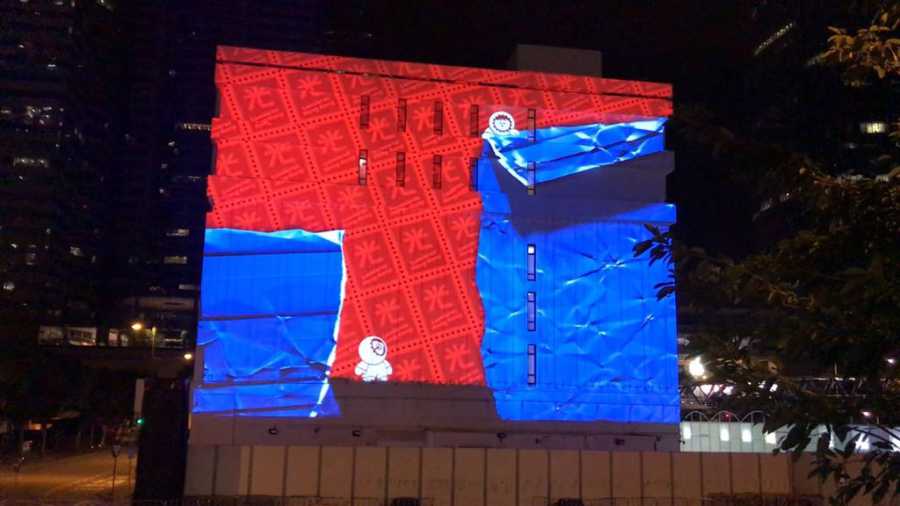 The festival marks the first major collaboration between Avollusion and Christie since the latter opened a new office in Hong Kong.
Further highlights include an eye-catching projection mapping performance on the façade of the Mandarin Oriental, one of the most exclusive luxury hotels in the world.
"We're thrilled to use light as a medium to enhance landmark sites and buildings in Hong Kong through this major event," adds Lin Yu, Vice President, Christie Asia Pacific. "It's also a wonderful opportunity to showcase the talents of local and international light artists to accentuate the beauty and vibrancy of this city."
Images courtesy Avollusion