Comcast NBCUniversal has announced the 11 startups chosen for the third annual LIFT Labs Accelerator, powered by Techstars, with a focus on immersive and interactive experiences, and personalisation.
The 2020 programme kicked off on Tuesday (September 8). It will be held virtually this year, in light of the COVID-19 pandemic.
The startup companies will be mentored by industry leaders from Comcast NBCUniversal and Techstars, taking workshops on fundraising, working with corporations and communicating through the media.
They will meet experienced founders who will share their insights in building and selling successful startups. Each startup will get to work at Comcast NBCUniversal's HQ in Philadelphia in 2021.
"The entire Comcast NBCUniversal family is excited to learn from this diverse group of talented entrepreneurs, and help elevate their companies in new ways," said Sam Schwartz, chief business development officer, Comcast.
2020 accelerator held virtually amid COVID-19
https://www.instagram.com/p/CE4OadwD2wr/
"Entrepreneurial passion is more important than ever. Curiosity and different thinking can help society and businesses emerge to what's next – and we're ready to start working with these companies focused on areas that are important to our company and customers."
When the programme ends, startups will take part in a virtual Demo Day on December 3, presenting their businesses to venture capitalists, startup founders, business executives and media.
Techstars veteran KJ Singh will serve as the managing director of the 2020 accelerator. He will advise the startups on product and market fit, business development and fundraising strategies.
2020 class of the Comcast NBCUniversal LIFT Labs Accelerator
AfroLandTV (Dallas, TX) – an OTT streaming platform for Pan-African TV shows and movies.
Beam Health Group (New York, NY) – premium telehealth services to help healthcare professionals and health systems provide quality care to patients.
Cast (San Francisco, CA) – automated audio-visual reports with embedded calls to action to help customers understand complex concepts.
Covatic (London/Birmingham, UK) – mobile SDK empowering media companies to provide excellent in-app experiences.
Glow Up Games (Brooklyn, NY) – developing and publishing character-driven mobile games for underrepresented gamers.
Introvoke (San Francisco, CA) – white label technology powering virtual connections, hybrid live events and elevated networking in a branded experience.
Kidas (Philadelphia, PA) – artificial intelligence (AI) service protecting children from cyberbullying and online predators by alerting parents.
Percepta (Philadelphia, PA) – AI-driven computer vision technology used to analyse existing security camera feeds, alerting employees of shoplifting in real-time.
Seshie (Philadelphia, PA) – marketplace of expert guides offering live and virtual team building experiences for companies.
Showcase (New York, NY) – video-first hiring platform that uses asynchronous videos to help companies streamline the recruitment process.
WorkChew (Washington, D.C.) – marketplace connecting a community of mobile and remote workers to workspaces in restaurants and hotels.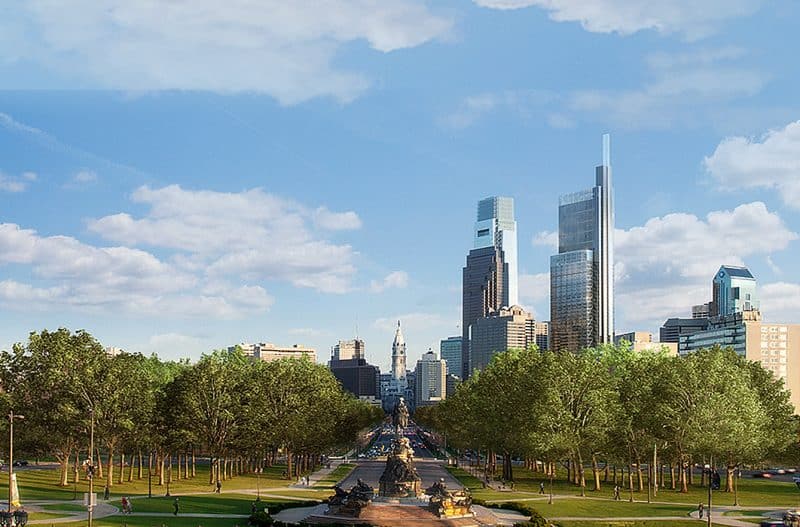 The startups will be supported by the Comcast NBCUniversal Startup Engagement/LIFT Labs team, also working directly with mentors and product experts from across Comcast NBCUniversal's businesses.
These include Xfinity, NBC and Telemundo, NBCUniversal, Universal Studios, Universal Theme Parks, DreamWorks Animation, Comcast Business, Comcast Ventures, and Sky.
Mentors from these businesses will help the companies to sharpen business models, gain valuable connections, and refine pitches to potential investors and clients.