Gateway Ticketing Systems, a leading provider of admission control systems, welcomes Peter Wolf to its Executive Management Team, alongside two internal promotions.
Gateway Ticketing Systems is pleased to announce the appointment of Peter Wolf, an experienced sales and marketing professional, to the role of Director of Sales and Marketing. Tom Chiarella and Jamie Elswick have also been promoted within the company.
These three key changes demonstrate Gateway's commitment to growth and innovation as it heads into a new decade.
Peter Wolf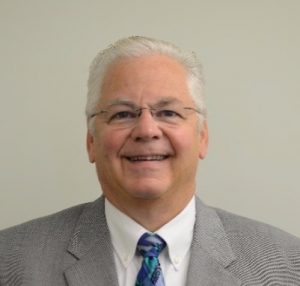 Wolf brings over 15 years of sales and marketing experience to his new role with Gateway, having served as VP Marketing & Business Development for Glory Global Solutions, and as CMO at Par Technology.
As Director of Sales and Marketing, he will be responsible for driving growth and profitability through his leadership and management skills. Wolf will oversee the company's sales, marketing and customer solution management activities including account management and new customer acquisition.
"Great customers, innovative solutions, outstanding customer service, amazing people and culture – these are all attributes of Gateway Ticketing Systems. I couldn't be prouder to join the company, nor more excited to help contribute to its future," says Wolf.
"Peter has a proven record of establishing market presence and growing year-over-year revenue within the software space as a sales and marketing leader," says Michael Andre, President and CEO at Gateway. "His experience and expertise in setting strategic marketing direction, as well as his passion for the growth and development of his teams make him a perfect fit for the company and our future direction."
Tom Chiarella
Chiarella has now been promoted to the Executive Management Team as Director of Product. He joined the company in 2014 as a Program Manager before becoming a Team Lead of Software Development and then Senior Manager, Product Development. In his previous role here, he added a third software development team and led the process for streamlining the software maintenance and release cycle.
"As a member of the senior management team, Tom is a strong advocate for the product development team and the product itself," says Andre. "He has a tremendous understanding of how to balance what our customers need, what the product needs, and what is good for the company."
Chiarella says, "We're looking forward, bringing innovative ideas into our existing space and developing solutions that will propel Gateway into new and exciting territory. It's an honor to lead a team with unmatched industry experience, and one that is pulling out all of the stops to bring cutting-edge products to the market."
Jamie Elswick
Elswick is an industry veteran who now takes on the role of Strategic Account Manager, supporting key relationships with the company's enterprise customers. He previously worked as a Business Solutions Architect, managing new customer acquisitions.
He has 20 years of experience in selling software solutions in the industry, and also previously owned a water park, as well as serving as Department Director for other parks.
"Jamie is incredibly well-respected in the industry for his passion, integrity and customer focus," says Andre. "His strong skill set of deep product knowledge, business acumen, and a professional communication style position him to advance these strategic accounts to new levels."
Elswick adds, "We are lucky to call some of the world's most well-known attractions our customers," he says, "and I'm looking forward to working with them to help improve their operations and grow their revenue and attendance."
Gateway Ticketing Systems recently showcased an immersive booth all about the guest journey at IAAPA Expo 2019 in Orlando, where it was also a platinum sponsor.