Ocean Park has announced financial results for the fiscal year ending June 30, 2019, posting a deficit of HK$557.3 million. This is the fourth consecutive year that Ocean Park has posted a deficit.
The attraction in Hong Kong attributed the loss to investments in edutainment offerings and the reinvention of rides with digital technologies.
Ocean Park has also invested in new creative formats for season events and expanded night-time entertainment, and said a rise in repairs and maintenance expenses was caused by super typhoon Mangkhut in September 2018.
"During the 2018/19 fiscal year, we made huge headway in our journey to become a premier international resort destination," said Leo Kung, chairman of Ocean Park.
Rise in repairs was caused by super typhoon Mangkhut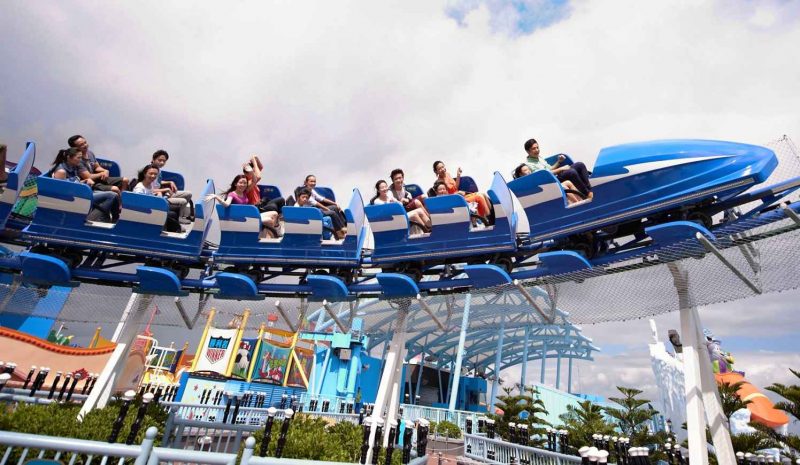 "The added value and synergy brought by our new theme park resort positioning and the opening of Hong Kong Ocean Park Marriott Hotel enabled us to expand our overnight and family audiences as well as our corporate business.
"We also continued to widen entertainment experiences for guests with technology, and elevate F&B offerings with a revamped in-park dining strategy and new establishments – delivering solid growth in catering income and in-park spending."
However, the theme park recorded HK$1.73 million in revenue, up 2.89 percent from the previous year, which recorded revenue of HK$1.68 million.
According to a press release, operating costs increased to HK$1.54 million.
"Ocean Park is facing fierce competition from the proliferation of theme parks in the region and an increasingly difficult market environment," added Kung.
Ocean Park recorded HK$1.73 million in revenue
"Despite cost pressures, it is mandatory for us to invest in new infrastructure and meticulously curated offerings to uplift the guest experience, and maintain the park's attraction as an entertainment destination and a tourism hotspot."
Ocean Park's attendance for 2018/19 was stable at 5.7 million visitors, with strong local attendance sparked by exclusive promotions and campaigns for residents of Hong Kong.
Ocean Park also recorded growth of free independent travellers (FIT), though both local and FIT attendance was countered by a decline in tour group attendance.
Ocean Park recently confirmed the new 'Wild Twister' ride is debuting in time for Christmas, also unveiling its festive celebrations for 2019, as well as a new night-time show for 2020.
Images: Ocean Park