Global creative multimedia attraction and show production company, Emotion Media Factory (EMF), is celebrating another accolade for its Multimedia Fountain Roshen – this time from Lonely Planet.
The iconic and trusted travel guide has ranked the fountain as a must-see attraction in the city of Vinnytsia, Ukraine.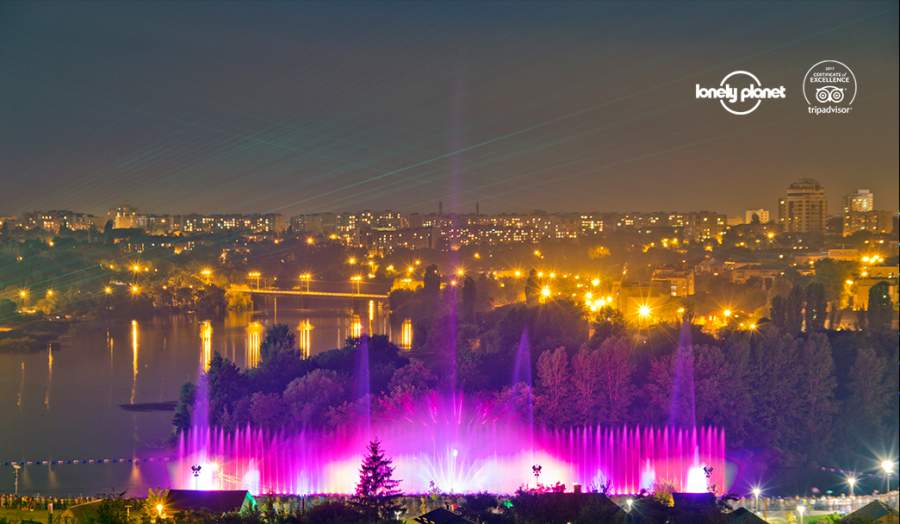 Lonely Planet, founded by Tony and Maureen Wheeler in 1973, has grown into the world's largest travel guide publisher.
Its recently launched mobile app 'Guides' quickly achieved 1 million downloads.
Multimedia Fountain Roshen, which opened in 2011, is one of 46 attractions in Vinnytsia.
It is the largest floating fountain in Europe and has long been a hit with TripAdvisor reviewers who consistently rank it as the city's No. 1 attraction. What's more, the fountain has been awarded a TripAdvisor Certificate of Excellence every year since 2014.
EMF, based in Germany, implemented the entire project in just nine months. This included everything from initial ideas to planning, design, simulation and installation through to show production and operation.
The spectacular multimedia shows are free to view and combine water effects, music, lasers and 3D projection onto the water screen.
According to EMF, although there are warm-up performances during the day, the real magic happens after nightfall. Spectacular imaging and lighting effects are achieved by using super-powerful LED lights synchonised with a 3800 Watt sound system. The central water jets reach a height of 65-70 metres.
EMF is recognised across the globe for creating world-class, artistic multi-media entertainment.