Guru, who offer award winning mobile app tours for cultural institutions, including museums, zoos, aquariums and gardens, have unveiled a new website.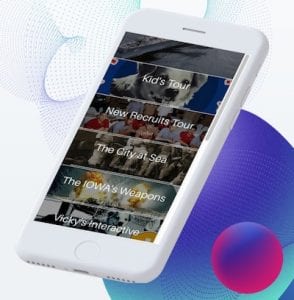 The team at Guru describes itself as a collection of "digital storytellers, technology nerds and data enthusiasts." Together they are "on a mission to revolutionise the cultural institution space by fostering curiosity, inspiring visitors and providing our partners tools and opportunities to eliminate their dependence on charity."
With more information, tools, and resources than ever, the company's new website is designed to offer clear and comprehensive information about technology in the world of cultural institutions.
Features of the new site include:
The Process page demonstrates Guru's well-honed practices for creating apps from start to finish.
Get a taste of Guru's audio stops, AR experiences and videos on the Immersive Content page.
Learn about how Guru-powered apps and data dashboards work seamlessly together on the Platform page.
You can also learn, in words and video, what some of Guru's partners have to say about the San Diego tech firm's services on the Testimonials page.
"The app allows our users to learn about our conservation efforts," says Erin Scott, marketing and PR manager for The Living Desert Zoo and Gardens in California. "We really wanted to create something that will empower our guests, so they know they really can make a difference."