This is Evermore Park, opening in Utah later this year.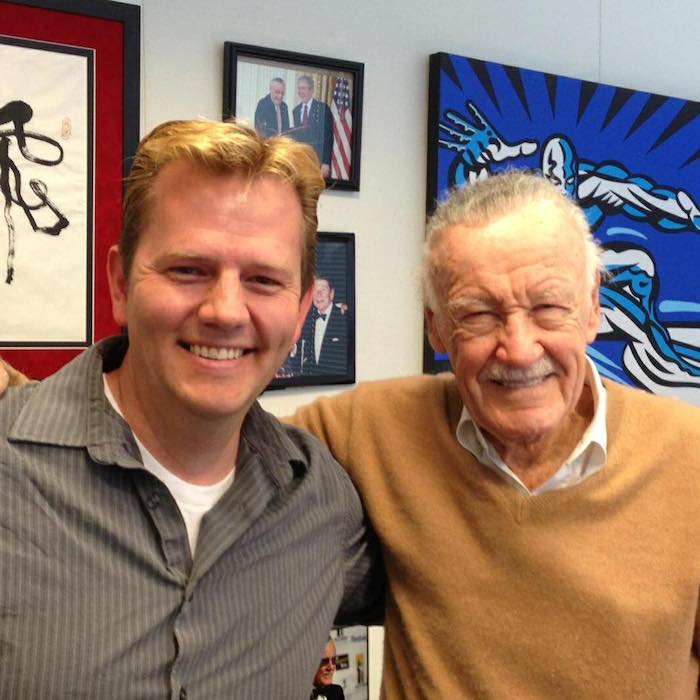 Blooloop caught up with Chief Creative Officer of the ground-breaking phenomenon, Josh Shipley, veteran Disney Imagineer. He spoke about his creative evolution and Evermore Park in Utah which blurs the line between video games, fantasy, and real life.  
Aiming for the theme park-stars
Shipley grew up in Southern California; Disneyland was his playground. He says: "I always thought, when I'm old enough, I'm going to get a job at Disneyland." In the longer term, he imagined his future would lie in the community theatre run by his parents just outside Los Angeles. "But the summer before my senior year in high school, the theatre was taking a toll on my dad's health, and he sold it, and they moved to Utah."
By now, Shipley had become enamoured with theme park development, and, even in Utah, considered a career at Disney. He explains: "The theatrical side intrigued me to the point where a trip to Disneyland meant observing staging, lighting and sound cues and pavement blends." 
His chance came two years after the move to Utah, with a college program set up between Disneyland and Walt Disney World. "The program came through interviewing for Florida. I was accepted, and as a result in 1992, I went out to Walt Disney World. I worked out there at what was then the Disney M.G.M. Studios." After a period on The Great Movie Ride, a dark ride, he began interviewing with Feature Animation in Burbank, California.
Imagineering
Shipley's 21-year career with Imagineering began with fireproofing backdrops. It also culminated in his being the point man on Marvel for the Story and Franchise Development team at Walt Disney Imagineering.
He comments: "No two people have the same story about how they started. It's usually out of left field. If you can embrace anything, you don't wait for somebody to make you a show writer or a creative director; you come in and fireproof backdrops, and before you know it, you're painting dinosaurs."
In Shipley's case, because he enjoyed tinkering with Photoshop, painting dinosaurs led to a role building digital show production for Imagineering. This continued willingness to be open to experience, plus a prescient creative vision, then led him into blue-sky collaboration work. "I had that theatre side that understood staging, and I also had the Disney knowledge. As a result, I was welcomed into a lot of brainstorming sessions with Tony Baxter and Bruce Gordon."
Josh Shipley, The Marvel man
Throughout his career he was a creative force behind numerous projects in the blue-sky arena. Some of which went on to be hugely successful, whereas others enjoyed a deferred success. A notable project was a themed attraction conceived at Imagineering involving a familiar boy wizard, in which Shipley and his colleague presented for the first time in 2003. Through many efforts in creative storytelling, as well as new ride technology exploration with KUKA, the overall concept was eventually passed on. "We were sad. However, at the same time we are so happy with how that property made its way in to the themed entertainment world. I remain an enormous fan."
All the time he was honing his art, learning.
When Disney acquired Marvel, Shipley became one of "the Marvel guys". "I still had my love for Walt and the company, but all of a sudden I was being tasked with working on Marvel 100%." He and a friend who had been talking about a comic book for years, something Disney publishing hadn't picked up, pitched to Marvel. The result was the Disney Kingdoms comic book series, currently in hardcover.
"That was when the Evermore part of my story took over." 
As their youngest child was about to graduate from high school, Shipley and his wife were contemplating change. A move within Disney was one possibility, or something new – Shipley was being head-hunted by Universal.
Then his daughter, at college in Utah, called. She had seen and been impressed by Ken Bretschneider's Evermore playtest for Pumpkin Fest and Halloween.
"My kids were raised on Disneyland. She called me and said, 'this is the most amazing thing I've ever seen!'"
Shipley sent Bretschneider an email.
"I was intrigued by what he was doing. I said,' I'm bringing my kids up to college and I work at Walt Disney Imagineering. I'm fascinated by what it is you are pursuing.'
We met on 4 January 2017. It ended up being a 2 ½ hour meeting, as he took me through his plans for Evermore Park in Utah.  I said, 'You're really going to do it?' And he said, 'We're breaking ground in two months.'
Walking to my car, he said, 'Are you locked in by contract, with Disney?'
That's just over a year ago. Those conversations evolved into him calling me. He said, 'I'd like to make you an offer to be the Chief Creative Officer of Evermore Park in Utah.'"
I said to my wife: 'We can go to Florida, we can go to Universal. Or we could go to Utah, and potentially change themed entertainment.'"
By July, he was packing up from Disney. "In October we moved from California to Utah, and it has been full steam ahead ever since. We are a ragtag bunch trying to rewrite the rules. It's such a different environment, having been part of the huge, corporate Disney ship for so long."
He adds, "Coming down into a start-up mentality has been stimulating. We are extremely excited about what we are doing. However, we also know we are trying things that haven't been done before."
An interactive, home-grown, smart park in Utah
Evermore Park in Utah is an 'experience park'. It is built around spectacular seasonal events and themed parties. Set in botanical gardens, reproduction medieval and Victorian architecture form the backdrop to theatre.
"We have taken the idea of escapism, and are building it from the ground up. Although we are doing it as a fantasy park with a lot of authentic European architecture and propping and styles, the whole park has over 1 million feet of fibre, so we are actually creating an interactive smart park." The concept grew out of the haunted experiences visionary entrepreneur Ken Bretschneider created from his home.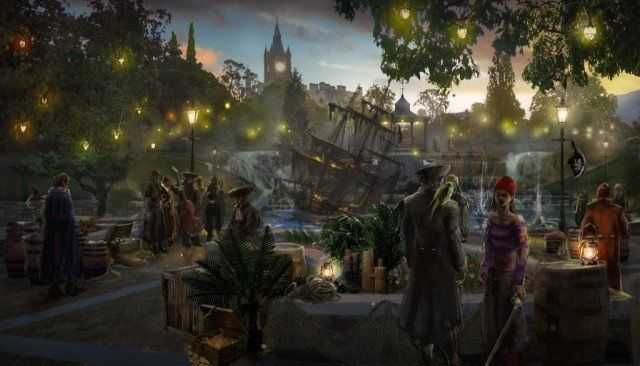 An earlier iteration was put on hold while one of its elements, a cutting-edge VR experience, The Void, took on independent life as a separate entity.
(The Void's Star Wars: Secrets of the Empire, an immersive hyper reality experience that places visitors inside the Star Wars universe, has showcased as a pop-up in London Westfield and Stratford, and also in the US at Anaheim and Glendale, CA, Las Vegas, NV, Orlando, FL.)
What is it actually like?
In its newer iteration, with Shipley on board, Evermore is groundbreaking. For Shipley, analogies are limited: "One of the frequent questions is, 'Well, what is it like?'
Well, it's not like anything.
It doesn't exist yet. The only thing remotely like this is fictitious, and that would be Westworld, but Westworld is still a TV show. It's a little like a Renaissance fair, perhaps, where people dress up in costume, and speak to each other, share a meal, in character. When people come to Evermore we want them to transform."
Evermore Park in Utah allows people to be their avatars.
"We want you to come as who you believe you are. If you are an introvert, but can put on a costume, and it gives you the bravery to act like royalty, that is who we want you to be at Evermore. We are excited about how this will potentially transform how people interact with the world."
It is a passion project. "This is Ken's dream that has evolved over a lifetime, and his passion is the core. The people that he has brought onto the team are all carefully picked, because passion is crucial."
Evening events are Evermore's principal function
Shipley describes the evening events at Evermore, and how they will make the Utah park financially viable:
"It is a stage, and we are treating it as living theatre.
Everything we are building is a backdrop for theatrical storytelling. However, we know that is not sustainable alone. So the landscaping of this lush, beautiful park is the most basic ticketing level."
During the day, all year round, there will be fantasy storytelling and educational programming. This will be around horticulture and the historical items in the park, which is a type II arboretum. People will be able to spend a day wandering in the gardens, eating at the café:
"For the evenings, we have three yearly major events."
Three annual events at Evermore Park
Mythos, in the summer, is a lantern festival loosely based in Norse mythology. "It's very fantasy, very Shakespearean, a giant lantern festival around the park with quest-driven storylines."
In the fall, there is a dual event: Pumpkin Fest for children, and, in the evening, Lore, a haunted experience with Celtic origins. "It's very much a scary forest walk-through haunt experience, with a lot of questing, a lot of goal oriented stuff with actors and creatures throughout the forest."
The winter event becomes a beautiful Dickensian Christmas landscape. "By that point we always have enough snow around to enhance the season and the architecture."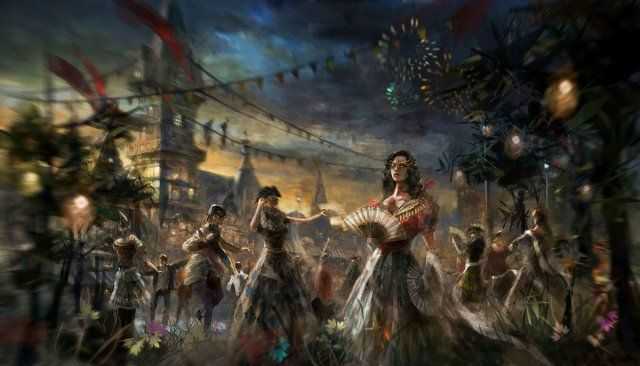 Shipley adds, "All events are driven by engagement with our actors. Depending on your level of involvement, you can choose your activity. In addition, you can quest, search for items and engage with characters to win rewards."
Another revenue stream is the themed Evermore parties
"The evening begins with a theme, pirates, for example, as if they have taken over Evermore. Food and entertainment are included. The story then progresses throughout the night. It leads towards a giant resolve and a giant party in the park in the middle of the night.
For those parties, costuming is mandatory. If you come in your own costume, that's great; if you would like to rent, we will also facilitate that.
We will probably do one Friday and Saturday every month – 12 different themed parties throughout the year."
Smart park gaming
Utah's Evermore is a smart park. Although this may not be up and running by opening day, gamification is going to be incorporated.
"If you want to enjoy it passively, that's fine. But if you are an Evermore Park player/hard-core fan, and you quest multiple times, you actually begin levelling up. Just as you would in an online game. Your established personality and character will level up; the park will actually start to recognise you, based on your seniority.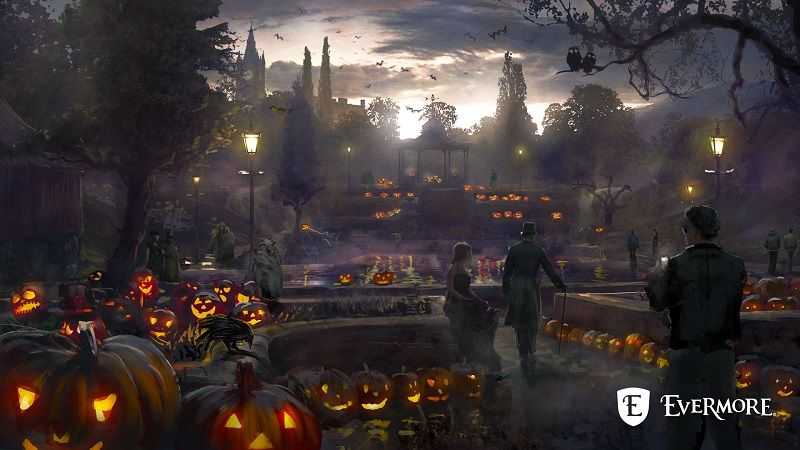 In addition, the characters will have visual cues to your importance, and as you begin to advance in the gaming system, you start to meet fellow questers, and reach higher levels of Evermore.
Furthermore, if you reach a certain status, you have to work with family, a clan or a Guild; there are specific ways that encourage teamwork and social engagement."
As far as financial sustainability is concerned, Shipley maintains, there is a business plan in place. "All the numbers that are required are plugged in, and we have erred on the side being conservative."
What evolving technology means for Evermore's future
The structural design styles encompass variously Victorian, medieval and gothic. There is also an inbuilt flexibility to the narratives that allows for change in response to visitor feedback.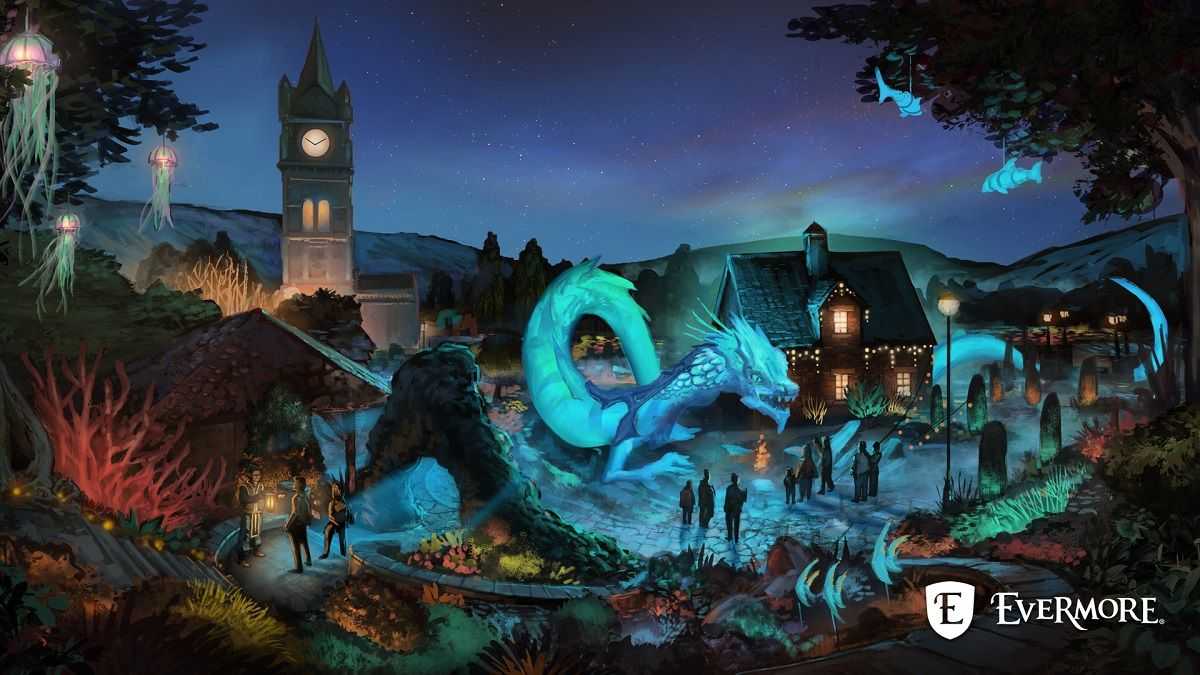 "We put a lot of work into being a blank canvas for developing whatever guests will love about this park."
Some of the technology is off-the-shelf; a local team in Utah is writing much of the software. Custom builds on some of the hardware are also being done in-house.
"As far as our infrastructure, from a tech standpoint, is concerned, we have done everything we can to anticipate. Obviously, as technology evolves, we will have to evolve with it.
A lot of what we have now is actually customised and based on design needs." He adds: "In terms of VR and AR, because The Void was, from its genesis, part of the original Evermore, and branched off, to take on a completely independent existence, we are probably not going to be implementing that kind of technology in an artificial space.
An augmented (reality) future for Evermore Park in Utah?
But we have been talking a lot about augmented reality.  We know AR is going to be part of the future of Evermore. Right now, we're hoping in 7-10 years it will be theme-park ready. That is in terms of wearing a lightweight wearable inside the park.
We envision our users walking around the park, able to see dragons flying in the sky. Or to have a wizard conjured in front of them with an active AI system. One which they can react to, get clues from. We talk a lot about the potential of augmented reality. But we also know that for it to be believable, we're still a few years from that."