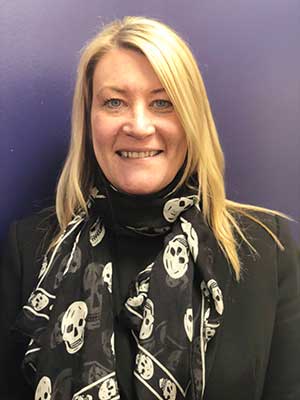 Dominique Sidley joined Merlin Entertainments in 1994 as a customer service manager at Alton Towers. Twenty-four years later she is Merlin's director of global trade strategy. Along the way she has spent time at Madame Tussauds in London, worked on the launch of the London Eye, taken time out to have a child and served as a trouble-shooter for its UK business.
"Then an opportunity came up to direct the UK trade function, which I seized with both hands," Sidley told Blooloop. "I have gone on from there."
Sidley's time at Merlin has been characterised by constant change and this, she contends, is the source of her motivation.
"Like most people at this level, I need to be challenged," she said. "For me, it is with a constant change of direction. I think that's the great thing, with an underlying firm foundation of strategy around the business, which has helped me massively."
Developing China
The main focus of her current role so far has been China and developing it as an emerging market. Sidley has spent the last two years travelling between it and the UK.
"As Merlin introduced attractions within the Chinese market, we got a greater understanding and insight there," she said.
Her priorities start with driving growth through the existing estate business and partnerships. She wants to develop mutual objectives with partners so that both can achieve positive growth.
"It is also about developing our new openings," she added. "We are constantly looking at where we can develop new attractions worldwide using that experience of our existing estate. Working with our core strategic partners to enable us to launch attractions within new markets. That's the core essence of my role."
However, she does not do the work alone. Sidley is fortunate to be supported by a talented team that spans four continents. They help her in realising Merlin's ambitions.
Sidley said: "The essence of what I do is developing growth. The function that I head up is responsible for 25% of our overall revenues as a business. That quarter needs to grow in harmony with the overall growth requirement of the business."
Alipay from Alibaba
Merlin has recently instituted Alipay at the London Eye as part of the company's China strategy. Alipay is China's leading third-party online payment solution developed by Alibaba.
The company already uses Alipay at its Asian attractions. Australia and New Zealand are also reliant on inbound Asian business, so the platform has been instituted there as well.
"It made sense for our China strategy to look at facilitating Chinese visitors in the way they want to consume. They are very digitally minded," Sidley said.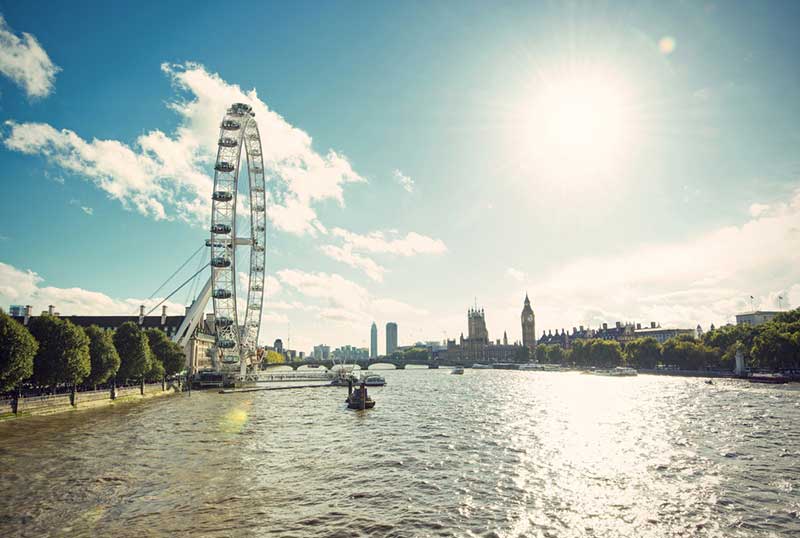 She added that to become "China Ready", it is not enough to just have the right content for the audience. Equally, it is important to allow the customers to buy products in a natural way.
Emerging trends
Sidley turned next to emerging trends in the industry. The experience economy is booming as consumers begin to think more about spending their leisure time on creating memories.
"It is all about experience," she said. "Again, this is something we are seeing increasingly in those emerging markets.
"We see more growth in the FIT [Free Independent Traveler]. Which isn't to say there are not groups travelling, there definitely still are. But the emergence of that middle class across China and India particularly is encouraging more visitation from those emerging markets."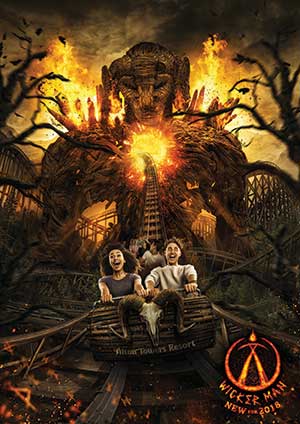 Sidley believes that these consumers are moving away from visiting, looking at and photographing attractions and now want to be immersed.
"They want an experience," she said. "So brands such as Ctrip, the online travel agent, are so dominant in the China market. They are now demanding more content, more product, more package content that develops and delivers more of an integrated experience."
Merlin has recently launched more immersive experiences in an attempt to capture this market. It is using QR codes in Sydney's Sea Life aquarium and Darling Harbour attraction at Madame Tussauds. Guests can scan these codes with their smartphone to subscribe to additional audio content that is triggered at different points.
Immersive content
"For example, you pass certain stars and hear their famous quotes," Sidley said. "We've got more robotics, more animatronics within the brands, that fully immerse people.
"When I started with Madame Tussauds we still had ropes separating the visitor from the figure. Now it is very much about making the visitor as important a star as the celebrity depicted. They get up and sing with Beyoncé, do a dance routine and are part of the whole experience.
"That is 100% driven by this demand for immersive content. And that comes from people being so time poor. They want every single minute of any time spent outside of their day-to-day routine to be feeling the experience intensely. That in turn drives value for money."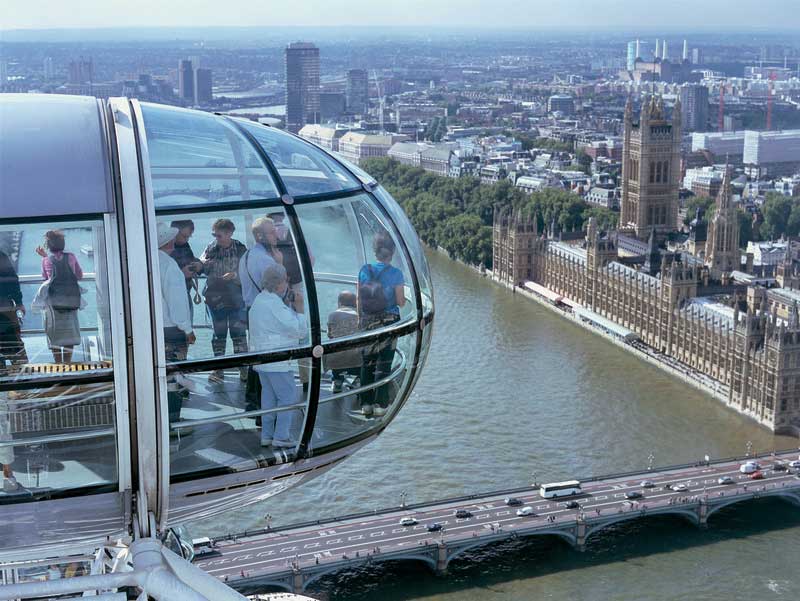 Increasingly, consumers are expecting to be protagonists, not passive participants. Rather than having an experience served to them, they expect to shape it. This factors not just into the attractions but also the associated websites.
"It all has to be about immersing that visitor in the whole experience," Sidley said. "There are a number of opportunities to give guest feedback, whether on our own brand sites, or on trip advisor. People expect to have an opinion, and they will voice that opinion, so you have to collaborate with them.
"We are looking at new content, we're looking at new figures, we'll very often do visitor polls. It would be wrong of us, as a business, to think that we have all the answers. We have to include that third part of the equation, which is the guests who go to the experience."
The Queen reigns supreme
Sidley always tries to talk to guests when at Merlin's attractions. At a recent visit to Madame Tussaud's in Bangkok she discovered just how popular the UK monarchy is.
"I was asking a couple of Thai locals which figures they like the best," she said. "It turns out that the Queen of England is very near the top of the list. Everybody wants a selfie with the Queen. Everybody wants to feel they've had that experience that most people wouldn't be able to achieve for real."
Sidley believes that the Royals are very important to tourism and have a huge impact on a number of markets.
"And I love the idea that the Queen is up there with Beyoncé or Benedict Cumberbatch in terms of appeal," she added.
The challenges of technology
One of the main challenges that the leisure industry faces in western markets comes from technology. YouTube, Netflix and the internet in general can be accessed at home and for free. Consumers no longer need to leave the home to find engaging content.
"We have to break down those barriers and think about how we get that audience into our attractions," Sidley said.
In this sense, consumers – and potential non-consumers – are driving change.
"That's why we are very much developing our products to make sure we are at the cutting edge. Whether that is the use of virtual reality in our attractions, where we can completely immerse the user … Or whether that is content like WeChat guides for our Asian audiences."
And then there are the technologies that have, in some form, been around for a while.
Sidley said: "We are developing more around robotics and animatronics, which is quite interesting. Back in the 1790s Madame Tussaud herself developed one of the figures, the Sleeping Beauty, with animatronics so it appeared to be breathing.
"And here we are now, still producing that 'wow' factor for our audiences, using very similar means."
Eco-consciousness
Another key developing trend is that of eco-consciousness. Sidley said that Merlin is socially conscious when it comes to the environment. This is evident in the work done by the Sea Life Trust, which supports conservation causes.
Merlin is also looking at addressing its carbon footprint. It is engaging at a domestic level with local partners, including the local bus tour operators. The company recently invested in Big Bus, which is focused on green travel.
"It's about finding partners that have similar values," Sidley said. "We ourselves have to focus on the elements where we can be impactful. That is nowhere more prevalent than in the Sea Life brand."
Cultural development
Looking to the future, Sidley identified cultural development as a key component to Merlin's future strategy.
"We have always been a very inclusive and diverse business," she said. "And I think continuing along that path is going to be critical to our success."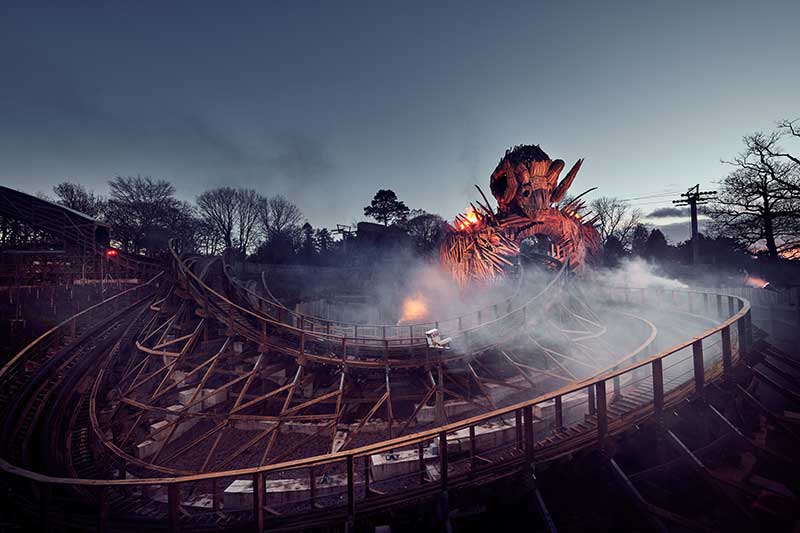 Merlin already has a number of initiatives that address diversity. It runs unconscious bias training and has support forums such as Women at Merlin.
"[It] is not about gender balancing… But about, women giving women a helping hand; the sharing of experiences and advice, lots of mentoring," Sidley said.
She contends that it is vital for Merlin to have a workforce that reflects its audience in each location. Sidley also believes it is important to consider local audiences when developing new attractions. She believes it would be a mistake to cut and paste an attraction from another country into a different culture.
"Of course we want to benefit from the efficiencies," Sidley said. "But a diverse and inclusive business has to have the employees in the attraction reflecting the audience that are visiting. That's as much about gender as it is about culture, ethnicity and orientation.
"Also if we have an attraction that very much appeals to millennials, we should have millennials running it. That is the direction of the future, more than anything, to ensure that we are going to be a successful business."