It specialises in the creation of compelling, immersive experiences on a global scale.
Blooloop spoke with three key executives at Mycotoo to find out more. Clifford Warner is the founder and Chairman, Victor Arca heads Mycotoo Europe, and Seth Cover is the CEO. Together, they talked about the company's creative and strategic qualities as well as how it is expanding into new markets.
Mycotoo is a thought leader in leisure strategy and entertainment industry trends. It is well known for master planning, partnered with meticulous storytelling and world-building. The company's expertise is now being sought by the retail and hospitality industries as diversification becomes key.
Clifford Warner, Chairman/Founder at Mycotoo, describes the company's inception and vision:
"I am a producer. My background is people, time and money. When I started Mycotoo a little over eight years ago, I had a design and production company.
"I was looking for my next challenge and I wanted to start a company that also focused on development. It would provide design services, but also develop some concepts that we could own and operate ourselves."
Developing his own projects gave a new perspective. "It involves looking at projects not just for the entertainment components, but for how those components bring value."
Describing Mycotoo, he says: "It's an ideas and entertainment business. It has to be entertaining, but it's got to be a good business."
Caring about the creative
Defining the vision is key. Through his years with Universal and Disney, Warner was present at strategy meetings for many projects.
"In worlds like Universal and Disney, the creative is the start, and then they start putting the business to it," he says.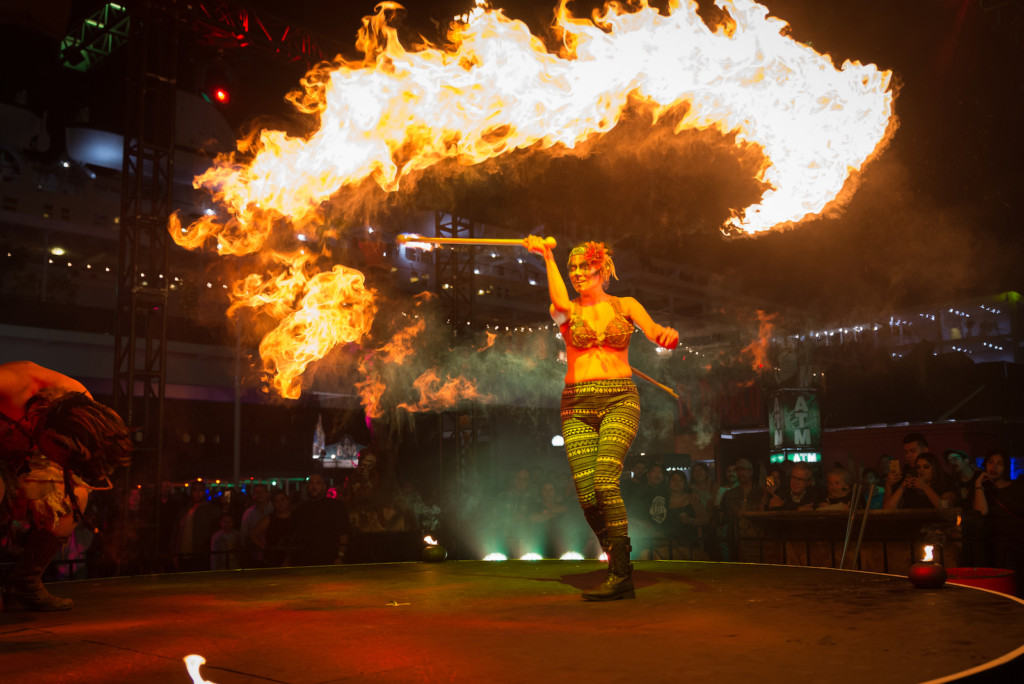 "We know that people connect to properties better if there is a 'why', or a vision, and, in that sense, a story. If you can establish the vision, it gives the customer something to connect with emotionally.
"When forming the company, I first reached out to David Wally to be a partner, because he's a creative and a writer. With his theatrical and film background, David is definitely a storyteller. This balances out my [focus on] people, time and money."
For us, it's more than just having somebody that cares about the budget and schedule. They also have to care about the creative
Fri Forjindam joined the company within a year:
"She has an incredible gift for visualizing and giving life to a brand, in the sense of a look and feel: a style.
"Seth Cover joined us as another people, time and money person. We have worked together for 20 years, so we kind of share a brain as far as how we approach projects and producers. For us, it's more than just having somebody that cares about the budget and schedule. They also have to care about the creative."
Working together
"It's really important, for us, that the creative director and the producer are equal. And that, when there are challenges, it is their job to work together, to find solutions, to keep the intent of the concept while still trying to stay within a budget and schedule.
"Creating and establishing the vision from the outset helps the process stay on track. It helps those key positions to know what the priority is. So that when egos come into play, you have something to turn back to, to keep the project focused or to help make tough decisions.
"Our first work sessions are establishing that the client's vision is clearly defined. Every developer has a vision. But they are not always sure how to communicate it clearly and distinctly."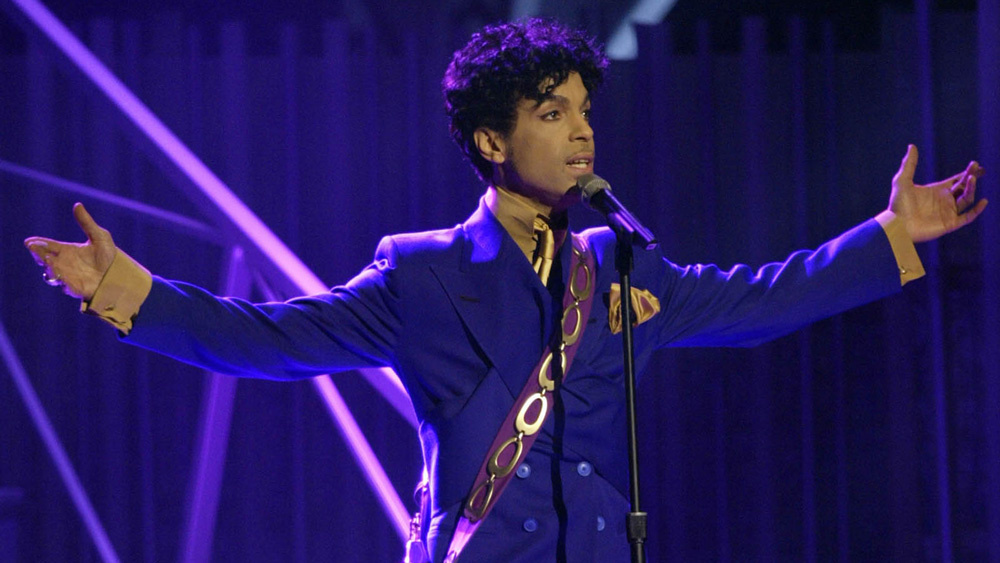 Establishing a relationship of clarity and trust with the client is important, says Warner.
"I think that's why we tend to stick to writers as our creative directors. And our producers are always people that love the creative.
"You can start from that. We're not trying to force anything on them or to bring an agenda to the project. We try to be good listeners. The vision for our company is to help passionate people achieve."
See also: Dark Harbor brings thrills and chills to the Queen Mary
Establishing a vision
"We tend to gravitate to the developers that are passionate about their project, or have a big idea or vision," says Warner.
"Once you establish that vision, it really puts everybody on the same path. It's a roadmap for everybody. When stuff comes up or everyone disagrees, you can all go back and look at that vision.
"All creative people and all project support people work better when there's a direction. It creates a better harmony, and it gives us just enough direction so people can still have fun and be creative. But they're solving a problem: there's a solution to be found. If we get brought in early enough with the client, we can help really get that established."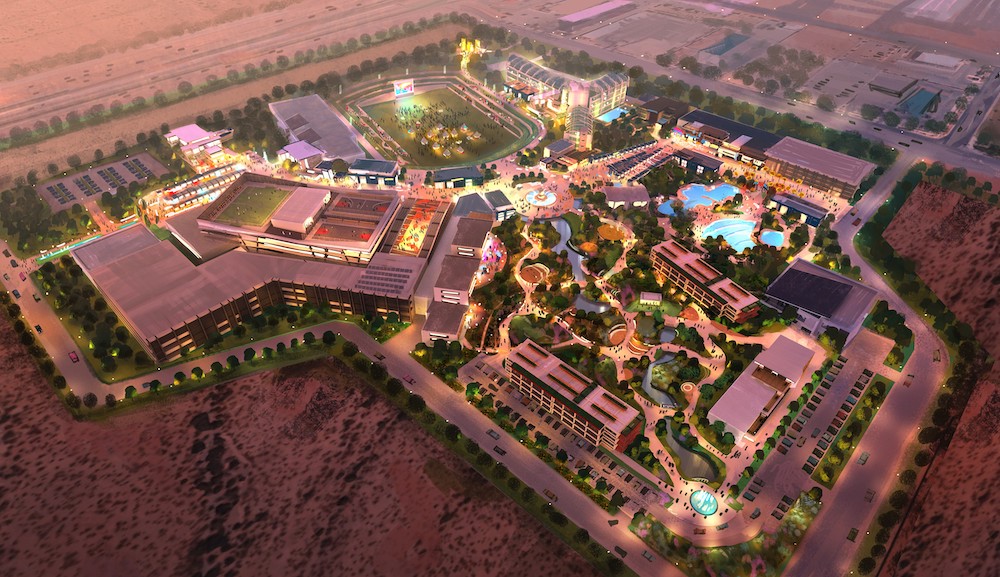 Being brought in sufficiently early is crucial when it comes to driving revenue. Mycotoo's policy is the careful integration of entertainment into the development and investment strategies at preliminary stages in order to receive the best ROI.
Mycotoo, retail and hospitality
Warner explains why Mycotoo's qualities are particularly transferable to emerging markets. For example, the retail and hospitality industries:
"In terms of retail, the formula of the last 30 years now needs to change. It's another paradigm of figuring out where the economy is going, and what is the experience that gets people out of their house?
"We are seeing the dawning of a realization. If people are given a place to hang out, they will come to hang out, and then they'll spend money. It is important to ensure that these are human-friendly spaces. They need to have levels of entertainment and flexibility.
"We help people strategize on how to make their property event friendly. If you have designed a space for events, you will be able to better control the ability to have seasonal things happen. Things that can then become traditions for people."
Listening and learning
"We are good at asking questions, and we're good at listening," says Warner. "This is surprisingly rare. It is important for us to understand what our clients' goals and priorities are. We are not trying to tell them what to be.
"When you are working for someone else's goals, they appreciate the fact that you are really focused on how to figure out a solution for them."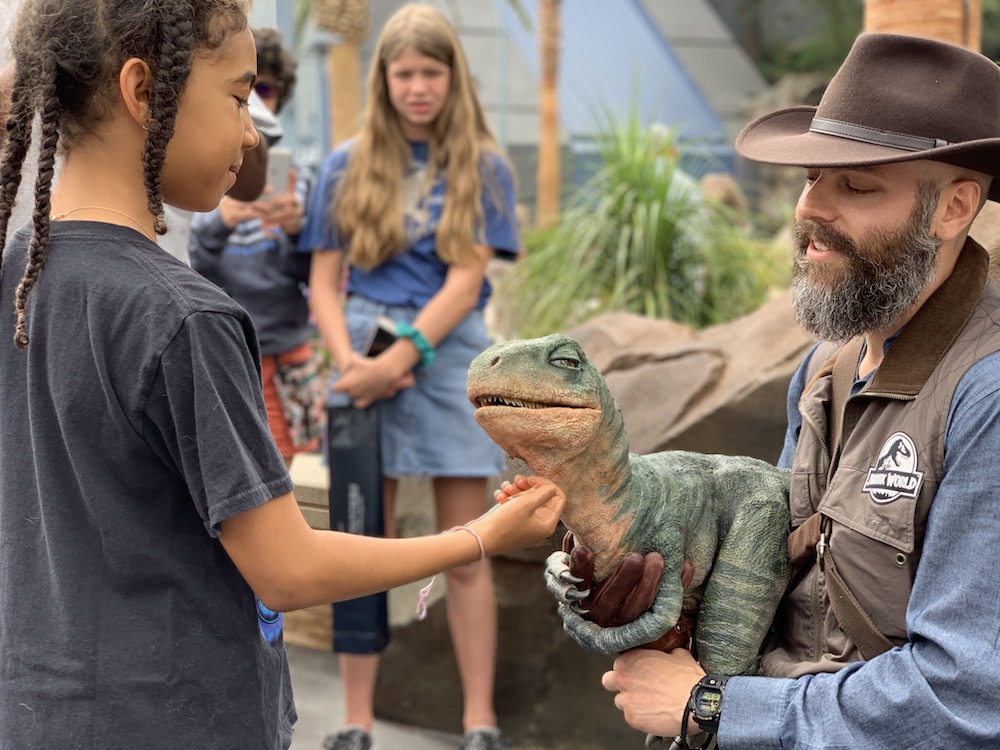 "We work all over the globe. Because we travel the world, we see a lot. And because we love what we do, when we see something we love or something we don't like, we look at it and say, why? How did this happen? For the good or the bad.  And we learn from that."
Adding a further thought on what makes Mycotoo unusual in the expanding space, he says:
"The importance of a balanced team is key to the company. If we all had the same expertise or came from the same exact point of view, it wouldn't work.
"And it does work."
Mycotoo in Europe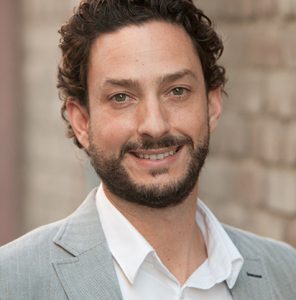 Victor Arca heads Mycotoo Europe. He is ideally positioned to speak with authority about incorporating entertainment into retail and mixed-use developments.
Before heading up the European office, he worked in planning, design and execution of multiple theme parks and world-class attractions. He says:
"At times, we were helping real estate developers with their entertainment strategy for mixed-use developments. They were incorporating entertainment into residential, commercial and retail."
This was unique at that point:
"It just wasn't something anyone else was doing. Yes, there were companies doing a limited amount of placemaking, and of course, architects [involved with] urban planning. But we were bringing in our lifetime experience in creating storytelling environments, and worlds that could transform urban environments."
Getting ahead
Developers, needing to get ahead in a competitive market, were seeking to differentiate their offer.
"This saw the creation of iconic features, fountain shows and live entertainment tied to their lifestyle districts," Arca says. "Beautiful environments that people would want to visit over and over again.
"Over time, we found ourselves doing it with increasing regularity. This was a very exciting addition to our daily lives of providing our services for themed entertainment."
European projects
"Our focus in Europe, in addition to designing and developing themed experiences and live entertainment for theme parks and museums, is also to help real estate, hospitality and retail developers to bring in quality entertainment to their developments."
"The company has a target of developing new attractions and shows for theme parks," says Arca. "While also helping real estate, hospitality and retail developers to bring in entertainment to their developments."
Diversification into entertainment is increasingly prevalent within the industry. Retailers are seeking to extend their offering into the experiential space.
Mycotoo has had a finger on that pulse since the beginning:
"It is something we saw beginning to develop many years ago. Especially in the Asian market and the Middle East. They were pioneers in making big investment, in order to bring entertainment into their retail developments.
"The U.S followed. And now Europe is starting to realize that there is a huge need to increase the quality, variety and exclusivity of the entertainment that is provided in the retail environment."
Malls and resorts
With the opening of Mycotoo in Europe came a stream of requests from retailers and hospitality developers. They needed to bring entertainment to their venues, in order to increase their visitors' length of stay.
For us, entertainment is not just the activities. It is also the environment, and the sense of being in a place that is unique and that will remain in your memory
"An increased length of stay is one of the goals we help them achieve," says Arca.
"Another one is repeat visitation. This is also key. Particularly, as is the case for many, when the local catchment is key for the success of their model. Sometimes, bringing in entertainment indiscriminately doesn't help. It must be the right offer, tailored to that market, an offer that, over time, can be updated."
Hospitality
Hospitality is an emerging market, where diversification into entertainment is becoming increasingly necessary.
"We are seeing a significant number of hospitality investors who are either building or refurbishing existing hotels and facilities.  They are bringing them back to life by incorporating not only thematic environments, but also a number of activities and attractions that will make them stand out in a very competitive market.
"These turn them into resorts where families will want to stay, rather than a base from which to explore. The hotel becoming a destination in itself is more and more important these days.
"For us, entertainment is not just the activities. It is also the environment, and the sense of being in a place that is unique and that will remain in your memory.
"Among all the things we do, all the services we provide, the ultimate goal is to create memorable experiences."
Memorable experiences
Identifying the elements that make Mycotoo a leader in this, Arca says:
"We are experts in storytelling. There are many ways to tell a story. But the way we do it is by creating these environments and attractions that make people feel like they are living a completely different experience from their everyday life."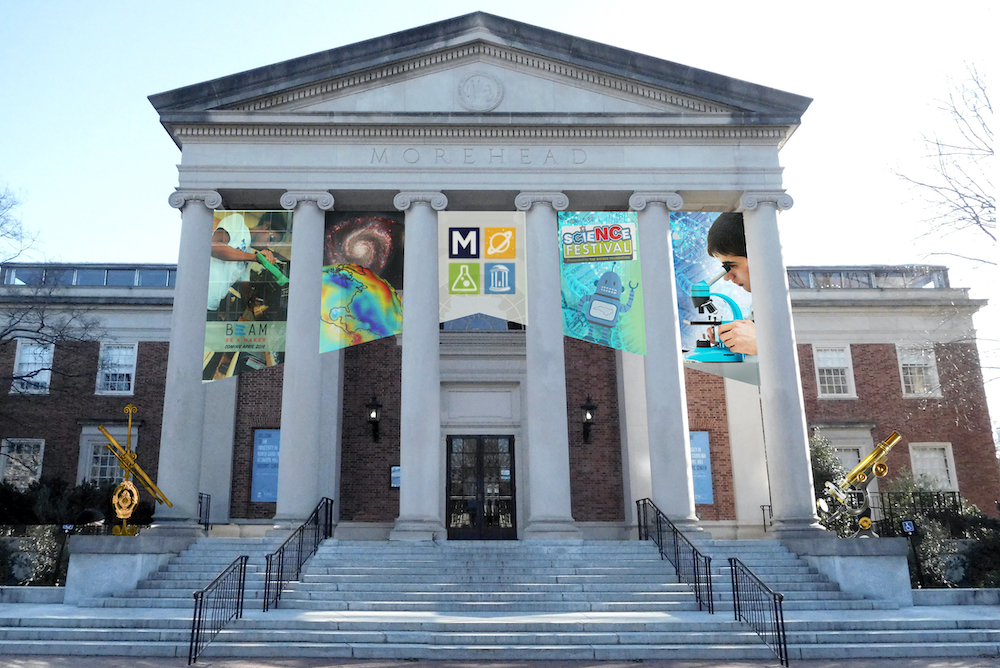 "Our strongest statement in the entertainment industry is our understanding of storytelling. This comes from our unparalleled theme park, theatre, and live show experience. We understand the guest experience. And we know how to incorporate that in less traditional environments. For example, hospitality and retail."
This, he feels, is key to an understanding of Mycotoo. The company is known for live and location-based entertainment with a strong creative base and a dimension of spectacle. However, its services are innately transferable to emerging markets.
A theatrical background
Seth Cover is the CEO of Mycotoo. He brings a wealth of theatrical insight to the company. Outlining that expertise and the perspectives it affords, he says:
"Originally, I thought I wanted to be an actor. But onstage, I realized I was more interested in what was going on offstage.
"I was in the correct building but I was just in the wrong place. I gravitated towards the logistics of how entertainment is brought together. And so I focused my education on stage management.
"I realized fairly early on that I didn't want to get into a routine of sitting in a black box, calling the same show eight times a week and hoping for a long run. What I was really drawn to was the spectacle and the unexpected entertainment that the theme park world could bring.
"I was fortunate enough to land, right out of school, a production assistant job in the entertainment department at Universal Studios. Here I learned an incredible amount, just by being assigned to the different show managers and producers there."
Early days at Universal
Cover went on to work as a Show Supervisor at Universal Studios Hollywood. He was responsible for the quality control and maintenance of multiple live shows and street entertainment. Shows included Terminator 2 – 3D; Beetlejuice's Rockin' Graveyard Revue; Blues Brothers. He also worked on Adventures of Rocky and Bullwinkle; DoubleDate, and 2nd Unit Stuntworks.
"We closed Beetlejuice up at Universal Hollywood," he says. "Universal Creative was pitching a new show to go into that venue. And since I was managing that venue, I was assigned to work with Universal Creative on this pilot show. That's where I met Cliff Warner."
When Cliff Warner founded Mycotoo, he recruited Cover.
"He offered me an opportunity to be a business partner, which I couldn't turn down."
How Mycotoo has a different approach
Explaining Mycotoo's approach to projects, he says:
"I think we create an environment for our artists, creative and technical staff where they truly feel comfortable in the collaborative process.
"From a stage management and production perspective, I have always been aware of the logistics: people, time, money. I look at how to remove obstacles from the creative and the execution teams so that they can achieve greatness.
"Part of what we try to dive into is an understanding of 'why',  creating a clear vision for the project. Creative is subjective. I may like it; you may not like it. When developing these products or these experiences, how do you put some metrics on the subjective? Establishing a clear 'why' and a clear vision helps us become the filters.
"You may have a great idea. But it may just not be the greatest idea for this project, because it doesn't support the vision or the 'why'. That is how we set a firm foundation for these type of experiences, and then from there that allows the story to grow."
The clarity of vision and purpose that is established by this process is a strong platform for the storytelling, which is the first ingredient in Mycotoo's creations.
This, he says, is one factor that sets the company apart.
Communication is key
"Another point is clear, honest and sometimes even tough communication with your client or the developer," says Cover. "This is always out of respect, to make sure you understand their goal, so you can help them achieve it.
"Our clients are often new to this, so it is our job to help them understand a sometimes intimidating process.
"We work with incredibly gifted developers that have built amazing things. However, they may not have injected the creative on this scale or in this manner before. Part of our role is to guide them through the process."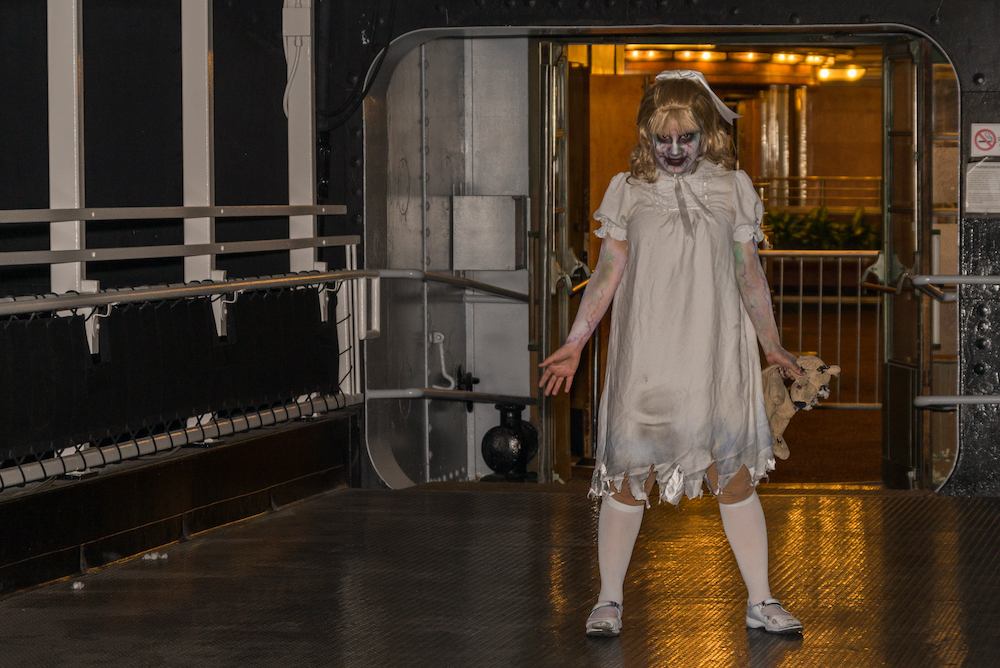 Challenges are rarely insurmountable:
"It's really about finding a solution and coming to the table with alternatives. And the only people who know what Plan A is, in the final analysis, are the people who were around the first table. Your guest is only going to see what is opened.
"Often, through challenges of schedule, or budget or practicality, you discover a gem that would have been missed if you stuck with that first piece."
Empowering people
In addition to this, one other factor Cover identifies that sets Mycotoo apart is the way the company empowers its teams.
"People have clear roles on projects. But there is a collaboration we establish in our project teams. This originates from our theatre roots. It's always about building upon great ideas and finding great solutions. As opposed to: I'm the creative director or the art director, it's my vision; I don't want to hear anything."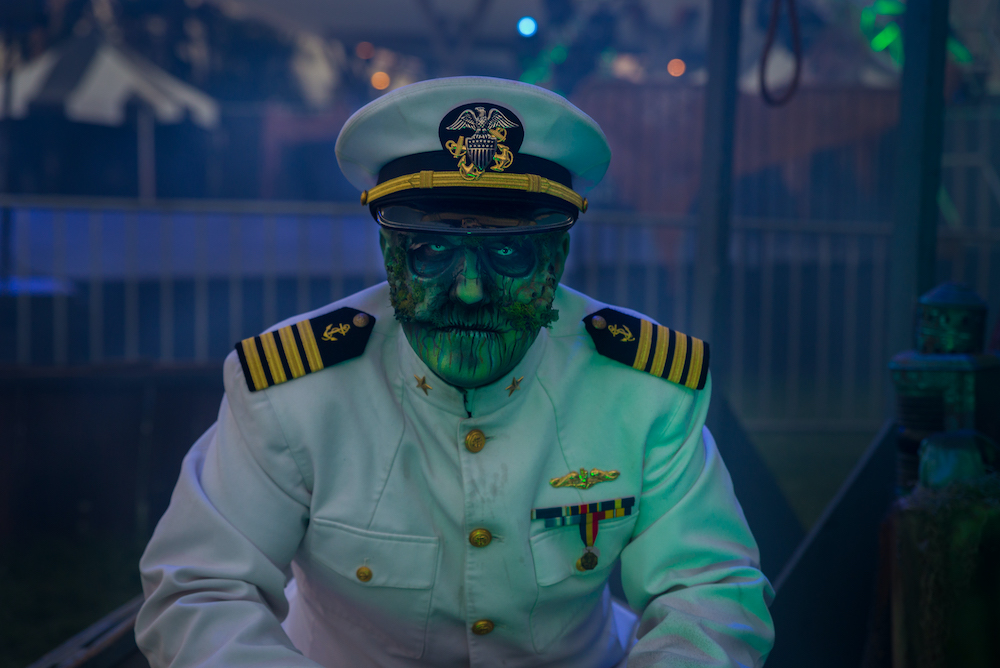 "The other part of it is, our name, Mycotoo, is a play on My Co(mpany) Too.
"We want our project team, not only our staff, to feel a part of our company. Most importantly, when we're working with our clients, we want them to see that we are all one company, not 'our company versus your company'. We are all one company, creating whatever this project or vision is.
"We're in the trenches right next to you, leading the charge in pulling this amazing thing from our imagination into physical being."
Background image: HBO's Bleed for the Throne Experience @ SXSW; (Credit: HBO)