Alterface, a leader in interactive technology, is heading into 2020 with a new management structure, designed to strengthen its core business and allow the exploration of new horizons.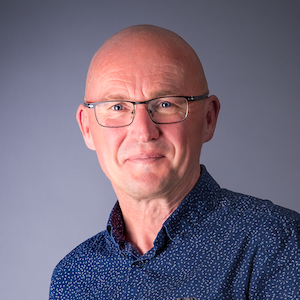 Alterface has announced some key strategic changes to its management structure as it heads into a new decade, following on from a very successful 2019. This restructuring will enable to company to continue growing and innovating, in a new era of interactive attractions.
Benoit Cornet, Alterface's founder, will move into the role of President, where he will be able to follow up on new business and market opportunities. He has also been re-appointed to the TEA Board, where he will be responsible for developing relations throughout Europe and Asia.
Taking experiences to the next level
Furthermore, Stéphane Battaille will move from COO to CEO, where he will assume the operational and daily management at the company's Waver headquarters. In his new position, Battaille will work closely with technology partners and customers. He will also work alongside newly appointed CIO Gillian Basso to take interactive technology to the next level for the new decade.
Laurence Beckers continues as Creative Director and Olivier Noel as CFO. The company has also appointed Etienne Sainton as Product Manager and François Danhaive as Program Manager.
Building on success
2019 was a successful year for Alterface. The company launched its interactive dark ride Popcorn Revenge at Walibi Belgium in May, where it quickly become a visitor favourite. This is Alterface's first Erratic Ride which takes guests on a non-linear journey. Throughout the ride, there are various scenes featuring popcorn pirate, superhero, horror and space characters.
The company won a Thea Award for Outstanding Achievement for the ride, as well as a raft of awards at IAAPA Expo Europe in September 2019.
At IAAPA Expo in November, the company also announced 'Popcorn Universe'. This extends the company's popcorn IP and merchandising across a whole attraction or themed area, enriching the visitor experience.