Bellewaerde has unveiled its new €7.5 million family roller coaster, Wakala. The attraction debuts in spring 2020 at the theme park in Ypres, Belgium.
Wakala, inspired by an old legend of the Canadian Indians of the Kwakiutl tribe, is located in the Canadian zone of Bellewaerde.
The Kwakiutl tribe live in the forests of Western Canada, using canoes as their main means of transport. These canoes are the inspiration for the theming of the coaster.
Wakala debuts in spring 2020, following an investment of €7.5 million. It boasts two lift hills and a crossing and curve along the path of the Dawson Duel ride.
Wakala is inspired by the Kwakiutl tribe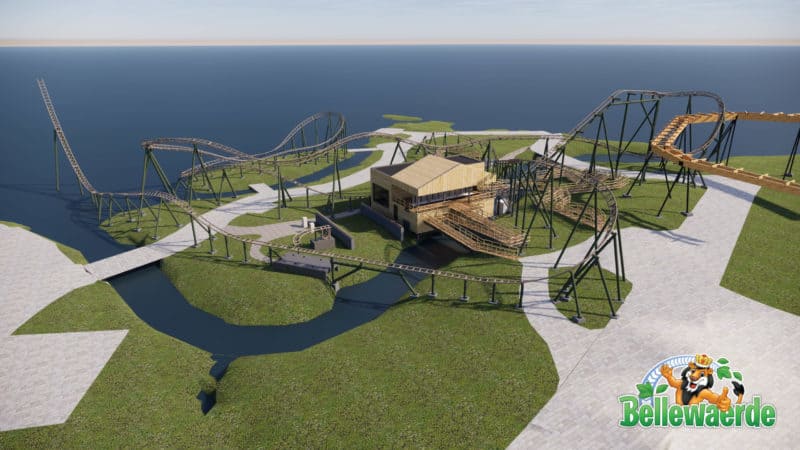 "Bellewaerde consciously invests in this coaster because it is a family attraction and is suitable for children from one metre in height," said Stefaan Lemey, director of Bellewaerde.
"Wakala is a perfect addition to the existing offer in the park. Bellewaerde offers its visitors a new sensation with this attraction, which both young and old can experience together."
The coaster's track was specially designed for Bellewaerde by Gerstlauer Amusement Rides GmbH, a German manufacturer of amusement rides and roller coasters. Bellewaerde also used local companies to construct the ride.
Wakala marks the largest investment in an attraction at Bellewaerde since 1999, exceeding investments in Huracan and Dawson Duel.
Parent company CDA posts dynamic growth
The park's parent company, Compagnie des Alpes, recently posted "dynamic growth" in Q1, with its 'leisure parks' segment reaping the rewards of strategic investment and initiatives.
The growth is attributed to strategic investments and initiatives from CDA, including the opening of the Bellewaerde Aquapark, the acquisition of Family Park, and the full opening of Parc Astérix's second hotel.