The Bourne Stuntacular, the most technologically-advanced stunt show yet, has officially opened at Universal Orlando's Universal Studios Florida.
The Bourne Stuntacular boasts live performers, groundbreaking technology, extreme stunts and captivating practical effects.
Visitors will get the chance to fully immerse themselves in the world of Jason Bourne, blurring the lines between stage and cinema in a new hybrid form of entertainment.
Groundbreaking technology at Bourne Stuntacular
The stunt show is inspired by Universal Pictures' blockbuster film franchise and features an original storyline with Jason Bourne travelling through Tangier, Washington, DC and Dubai.
Julia Stiles has reprised her role as Nicky Parsons exclusively for the Bourne Stuntacular. Director Frank Marshall has worked closely with Universal Orlando.
Visitors will pass through security scanners as they enter mission HQ, where they're welcomed and briefed by Parsons, who will ask for help tracking Bourne.
Safety measures at Universal Orlando theatres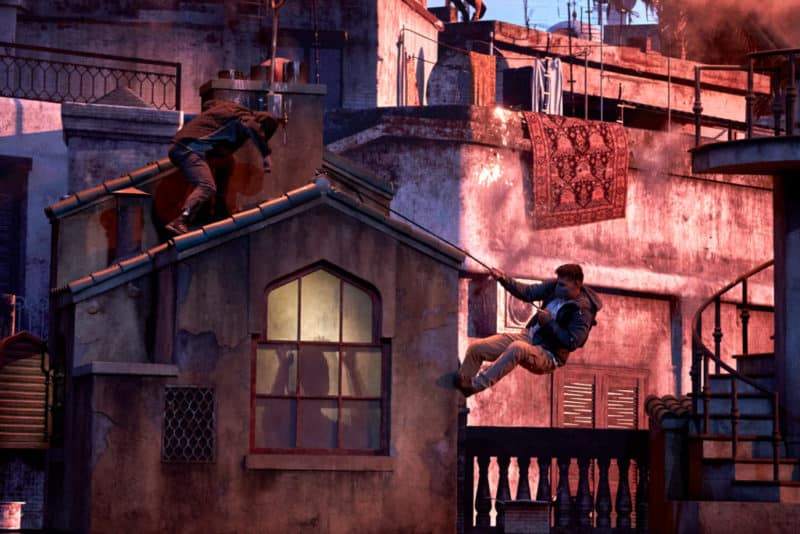 The Bourne Stuntacular features include:
Automated vehicle tracking systems on moving set pieces, pinpoint-accurate projection mapping, ultra-vivid visuals
Extreme stunts executed by performers who trained for more than eight months with leading stunt experts
Practical effects such as fire, smoke and wind, as well as props, images and clips from the films, including the car from The Bourne Identity and the motorcycle from The Bourne Ultimatum
Two high free-falls, one reaching 22 feet from the top of a Dubai apartment building
An enormous LED screen measuring 3,640 square feet, 130 feet wide and 28 feet tall
One of the largest action show structures ever created for a Universal show – the car lift is 20 feet tall and capable of lifting and rotating two vehicles 280-degrees and raising and lowering each car independently
Extreme stunts at Universal Studios Florida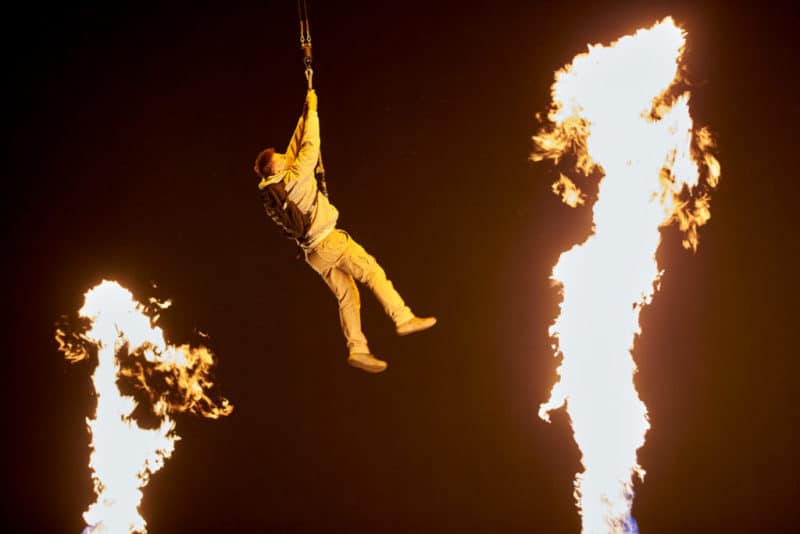 Universal Orlando will implement health and safety measures at indoor theatres, including spacing between travel parties and limiting congestion amid COVID-19.
This means that capacity at the Bourne Stuntacular will be limited and wait times may be longer than usual. All guests must wear face coverings while watching the show.