Carowinds in North Carolina is preparing to launch its Camp Snoopy area featuring six new attractions when the theme park opens for the season on 24 March.
Camp Snoopy replaces the Planet Snoopy area at Carowinds and features five new junior rides themed on the Peanuts intellectual property, owned by DHX Media, as well as a 750sqm climb and play area.
Camp Bus is the first new ride, in which a wacky camp bus sends riders smoothly up into the air and down. Another ride, Peanuts Trailblazers, allows younger guests to race in Jeep-themed vehicles on a small speedway.
The Kite Eating Tree takes visitors up and down a tree in a kite vehicle.  Pig Pen's Mud Buggies, which features the popular Pig Pen character, allows visitors bounce along on a bumpy ride in "mud buggies."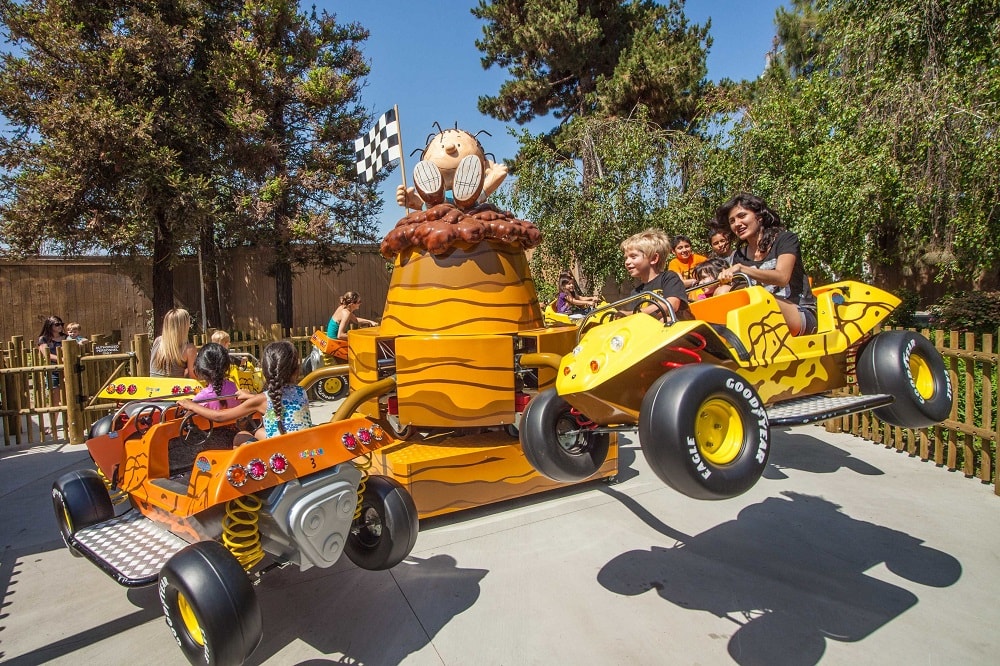 Woodstock Whirlybirds is a classic ride in which guests spin around in an oversized bird's nest.
The climb and play area, called Beagle Scout Acres, is a fenced-in toddler area with hands-on activities for young visitors.
A new fountain with shady pergolas serves as the centrepiece of the area, where families can gather and relax. Wilderness-inspired theming and upgraded amenities add charm and practicality.
To make room for the new attractions, the Character Carousel was relocated, refreshed and renamed. The Grand Carousel now sits in a new pavilion anchoring the newly renovated Carousel Park plaza, located near Vortex.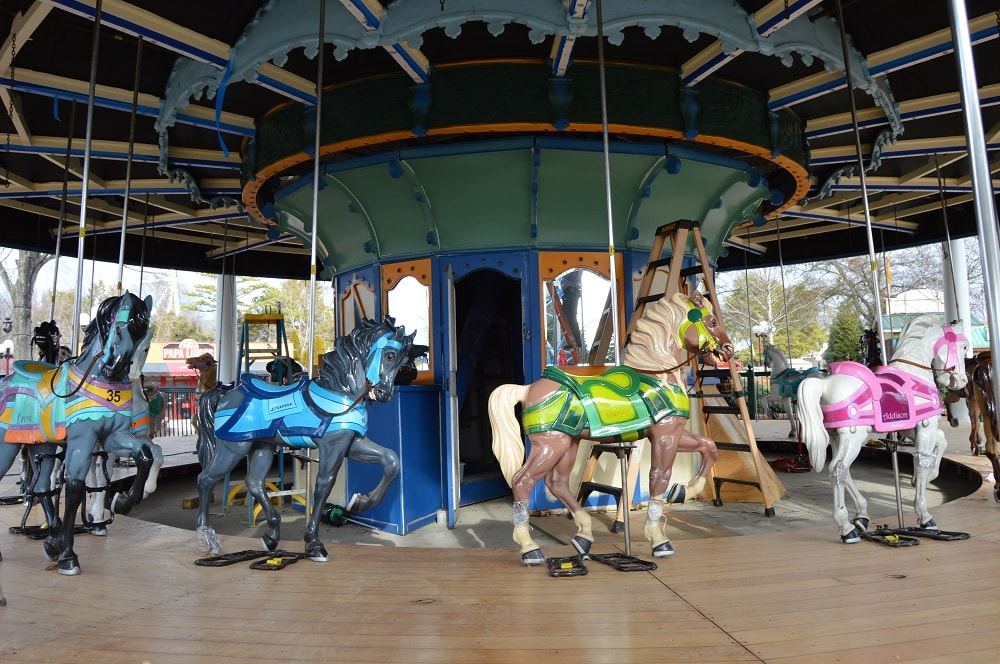 Also new for this year is Great Carolina Fest, a summer kick-off celebration. Themed on the Carolinas, it will showcase a range of local culture, from food to music to iced tea on the porch and games on the lawn. A new Cirque show will also debut in June.
Carowinds is a 161-hectare theme park owned and operated by Cedar Fair. It is located on the border of North and South Carolina and features more than 60 rides, shows and attractions, including 13 roller coasters. It is also home to the 10-hectare water park, Carolina Harbor.
Images: c. Carowinds.