Kanopeo's Saferoller® continuous rolling belay system is keeping participants safe at the newly reopened Klimrijk Brabant adventure attraction in Veldhoven, Netherlands.
Dutch design, engineer and build company, Active Constructions, selected Saferoller for the complete retrofit and rebuild of the aerial course.
On the day of the grand reopening, over 300 adventurers tried out the new treetop course which features 59 elements including a climbing wall, net tunnel, zig zag and zip lines.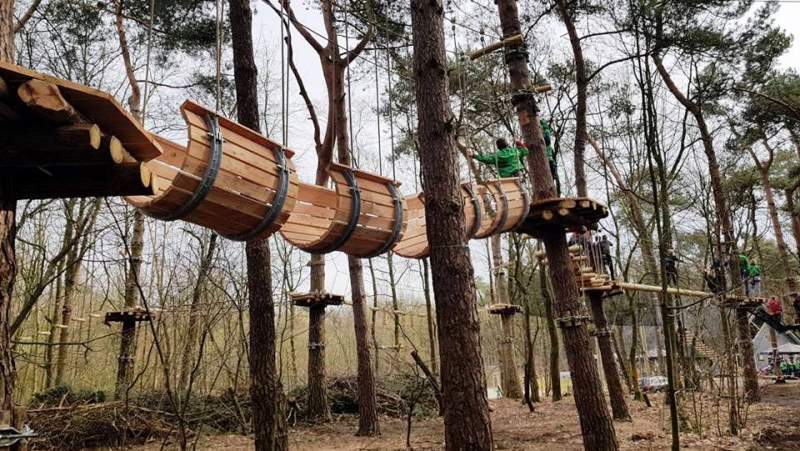 "Collaborating with Kanopeo is smooth and they are always willing to help,'' says Active Constructions. The two companies have a longstanding relationship. The pair worked together on the original Klimrijk Brabant, which was constructed in 2011 and used Saferoller® technology.
Retrofit transforms Klimrijk Brabant into a brand new challenge
Last year, the decision was taken to refresh the park's offering. This major retrofit transforms the treetop adventure into an entirely new challenge.
Active Constructions developed a completely new design for the park to incorporate the smoothest routes and ensure maximum throughput. The company's team of staff designers and technical engineers worked in close partnership with Klimrijk Brabant for the first month to determine the best routes and engineer the adventure.
Ensuring the health of the trees was an essential part of the process. Active Constructions has developed a way of connecting to the tree which ensures a healthy forest.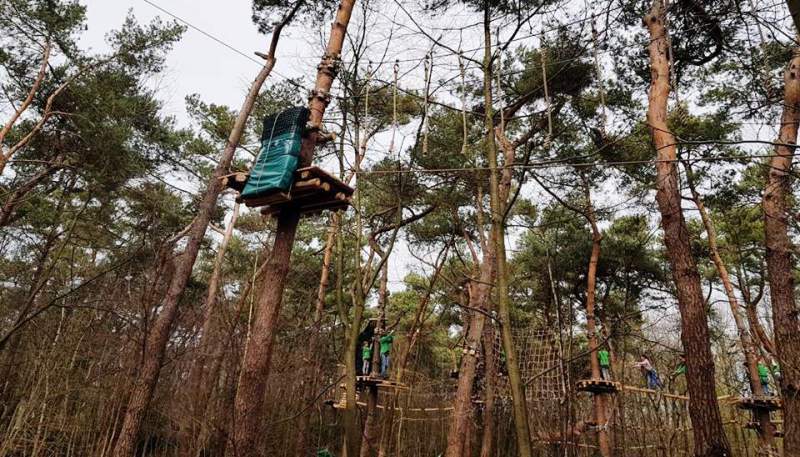 "Our original treetop adventure was already built in a natural way, hidden in the woods, but I expect a more natural appearance from the new treetop adventure due to the new materials," explained Huub Wijnen, Manager of Klimrijk Brabant.
According to Wijnen, there are learnings from the original course that have informed the design of the new one. A key difference is that the new adventure has been built higher: 11 metres up instead of 8. Taking around three months to construct, the course features elements that offer varying degrees of difficulty. The use of the Saferoller® system has ensured "the systems are efficient and give an extra dimension to the treetop adventure.''