Blackpool Pleasure Beach has unveiled the carriage for Icon, its new roller coaster, as the ride is launched for the very first time.
The key milestone in the build of the double launch coaster saw one of three 16-seater steel carriages installed onto the completed track for the first test run of the £16.25m ($22.9m) ride. Icon is due to open at Blackpool Pleasure Beach later this spring.
Exclusive video footage reveals the copper-gold carriages, made of German steel, launched around the tracks at speeds of up to 85kmph. Sixteen water ballasts were placed in the carriages to simulate the weight of the average rider.
Amanda Thompson OBE, managing director at Blackpool Pleasure Beach, said: "We have been on an incredible journey building this roller coaster, seeing its towering presence on the park and entwining with some of our most popular rides, it really has been epic.
"This is a momentous occasion for us, seeing Icon take to the tracks as the carriages are powered for the very first time. This first run has shown exactly what riders can look forward to – a smooth but exhilarating ride like no other roller coaster in the world."
Icon is a double launch coaster from Mack Rides. Featuring 1.14km of track, it will have a maximum height of 27m and will interact with other rides at the park 15 times while reaching a maximum acceleration 4.3G.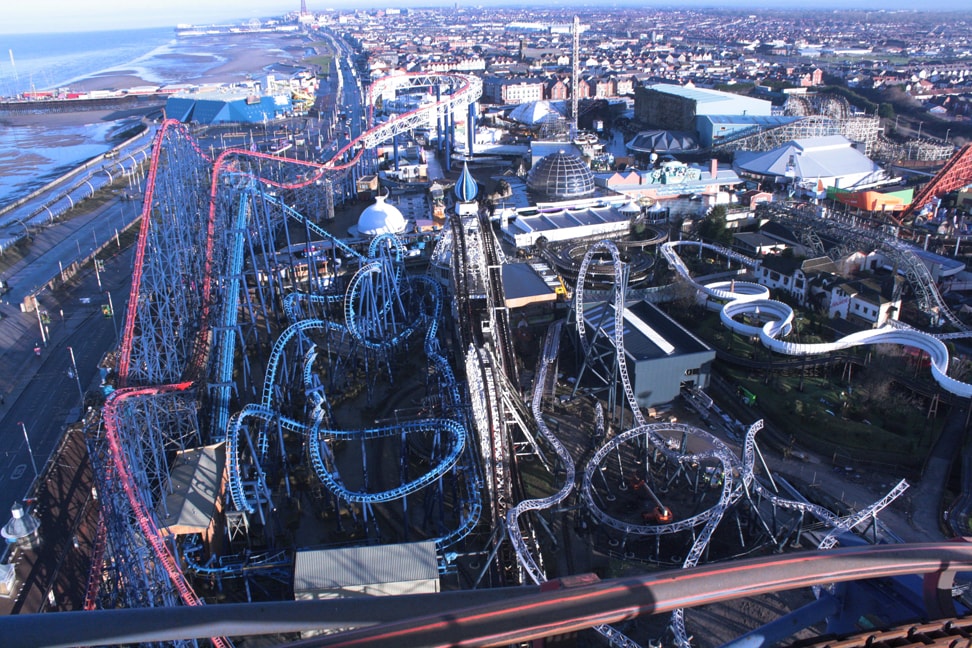 Other rides Icon will interactive with include the Steeplechase, Big Dipper and Pleasure Beach Express.
"Seeing Icon's first run has been fantastic, it's so exciting to see the carriages race through the tracks and meet its new heights," Nick Thompson, deputy managing director of Blackpool Pleasure Beach, said.
"The weeks leading up to opening will see us put a few final finishing touches to the roller coaster, ensuring we really do deliver a unique experience to the public when we open this spectacular world-first."
Images: c. Blackpool Pleasure Beach.