A 1.4 million sq ft shopping mall featuring a museum and indoor theme park is set to open in Malaysia in August, developers have confirmed.
Capital 21, developed by Capital World and located in Johor Baru, will include three floors of retail alongside an indoor theme park called MCM Studio that is being promoted as the largest in Southeast Asia and the fifth largest in the world.
MCM Studio will feature three themed sections, Cartoon Planet, Movie Planet and Music Planet. Cartoon Planet is aimed at children and will include animated characters including Tom and Jerry. Movie Planet will feature Transformers, Dinosaur World and Haunted House themed attractions and will make use of augmented and virtual reality technologies.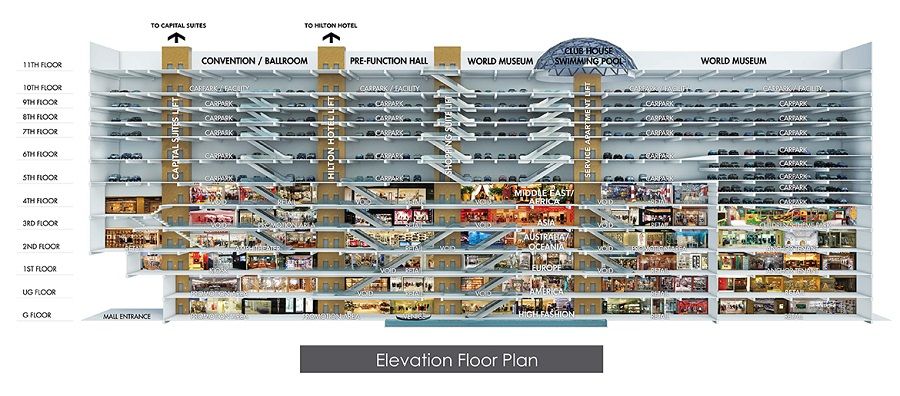 Music Planet will include a circus tent with a daily performance from different companies, including the Great British Circus. The section will also host music and theatre events.
There are also two hotels under development for the complex, both expected to open in 2019. One of the hotels will be a Hilton Garden Inn while The Planet Hotel will be linked to MCM Studio.
On the 11th floor of the mall, visitors will find the First World Museum, where they can experience the culture, landmarks and history of 21 countries without having to leave Malaysia.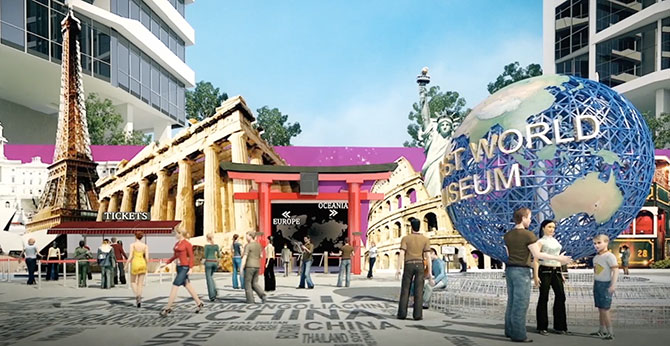 Siow Chien Fu, Group Director for Capital World, told Channel NewsAsia: "We have to appeal to the modern shopper. With the rise of online shopping and e-commerce, we changed strategy many years ago. Our competitors mostly have one component but we have many.
"Our theme park is the major attraction for this project, supported by the shopping centre. The rest are purely shopping centres with similar retailers. What we have done is totally different."
Located close to the causeway link to Singapore, Capital World is confident the theme park will appeal to residents of the city-nation, despite competition from Universal Studios Singapore.
"We focus on nostalgic elements that many modern theme parks no longer have – like the circus," Siow said. "Singaporeans who still see the charm of the older type of theme park will visit Capital City. We are confident they will."
Images: Capital World
https://www.channelnewsasia.com/news/lifestyle/jb-s-capital-21-mall-with-indoor-theme-park-targets-august-9859102