Disneyland Resort in California and Walt Disney World in Florida will remain closed indefinitely amid the global outbreak of coronavirus, according to a statement from Disney.
"While there is still much uncertainty with respect to the impacts of COVID-19, the safety and well-being of our guests and employees remains The Walt Disney Company's top priority," reads a statement posted to Twitter.
"As a result of this unprecedented pandemic and in line with direction provided by health experts and government officials, Disneyland Resort and Walt Disney World Resort will remain closed until further notice.
"The Walt Disney Company has been paying its cast members since the closure of the parks, and in light of this ongoing and increasingly complex crisis, we have made the decision to extend paying hourly parks and resorts cast members through April 18."
Disney parks 'remain closed until further notice' in US
— Disney Parks News (@DisneyParksNews) March 27, 2020
Disneyland, Walt Disney World and Disneyland Paris temporarily closed earlier in March, in light of COVID-19. Disney previously shut theme parks in Tokyo, Hong Kong and Shanghai.
Tokyo Disney Resort has also extended the temporary closure, with Tokyo Disneyland and Tokyo DisneySea remaining shut until "April 20 or beyond".
"The temporary closures of Tokyo Disneyland and Tokyo DisneySea have been extended in light of the continued request from the New Coronavirus Response Headquarters to refrain from holding events, etc. as well as the current situation in Japan and abroad," said Tokyo Disney.
"The reopening of the parks is planned for April 20 or beyond."
Disney shut parks in Tokyo, Hong Kong, Shanghai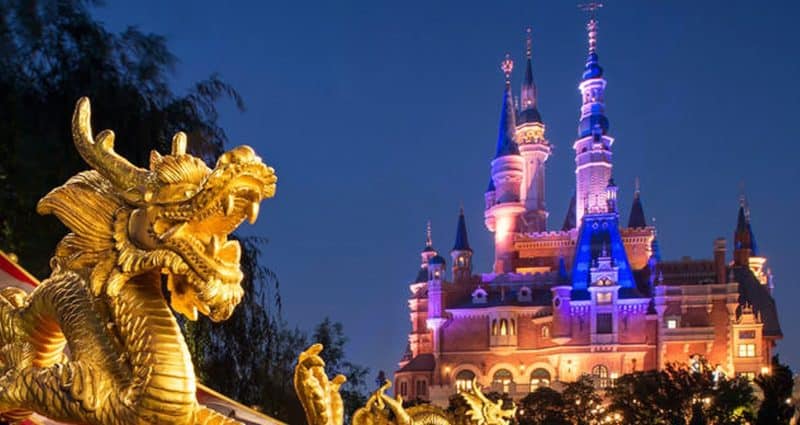 However, Shanghai Disney Resort has already partially reopened with a limited number of shopping, dining, and recreational experiences.
Shanghai Disneyland remains closed, but the move marks "the first step of a phased reopening" in China, according to Disney.
Hong Kong Disneyland Resort and Disneyland Paris are still closed over COVID-19.