After winning the IAAPA Innovation Award for the past four years, Dynamic Attractions celebrated two new Brass Ring Award wins at this week's IAAPA Expo in Orlando.
The media-based attraction specialist was honoured on Wednesday 20 November with the following Brass Ring Awards:
• Best New Product: Major Ride/Attraction (product of US$5 million or more)
• Technology Applied to Amusements Product or Service used by facilities
Both of these were in recognition of Batman: Knight Flight at Warner Bros World Abu Dhabi. A signature attraction of the indoor theme park at Yas Island, it uses Dynamic's Robotic Arm Dark Ride.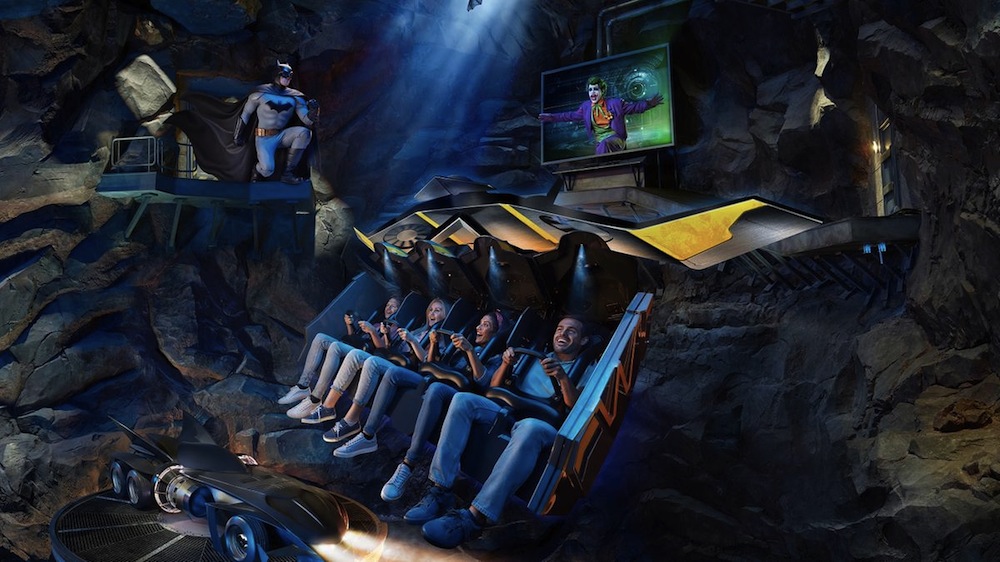 Just two months earlier, the same ride picked up two Park World Excellence Awards for Themed Attraction of the Year and Media-Based Attraction of the Year.
Prior to these latest awards, Dynamic Attractions has won the IAAPA Innovation Award each year since it was created in 2015. Its winning products were as follows:
• 2018: Dual Power Coaster
• 2017: All-Terrain Dark Ride
• 2016: Dynamic Motion Theater
• 2015: SFX Coaster
Dynamic is proud of taking such concepts from 'wild idea' to 'wow ride'. All four of the above have been sold and are now in production.
"In the high-end sector of the attractions industry, innovation is about staying relevant," says Dynamic Attractions CEO, Guy Nelson. "Coming up with ideas is relatively easy, fast and cheap, but then those ideas need to be executed. For Dynamic Attractions, innovation isn't about rides. It is about how we do things."
To this end, the company recently shifted production from a steel shop to a new assembly facility in Vancouver, Canada. This was in response to industry demand for less iron and more electronics. In future, it anticipates the integration of more sophisticated audio, cutting edge lighting, futuristic gaming and more.
"We are looking at other industries to pull in and adapt best practices that are suitable to our production environment," says Nelson. "We've learned a lot from the automotive industry. Furthermore, we are taking technology we have used before and are applying it in new and unique ways."
IAAPA Expo continues until Friday, November 22. If you're there, drop by booth #1358 to see Dynamic Attractions' innovation for yourself.