Efteling has added 60 charging points in the car park, providing a total of 87 charging points for 174 electric cars to charge simultaneously.
"Care for the living environment and sustainability are in our DNA," said Fons Jurgens, general manager of Efteling. "Efteling has the ambition to be climate neutral by 2030. 
"The realisation of these extra charging stations fits in perfectly with this. I am very proud that we have the largest charging plaza in the Benelux," added Jurgens.
"Unfortunately, our gates are still closed at the moment, but we want to and can open responsibly. As soon as Efteling opens again, many visitors will be able to use the charging stations."
Efteling adds sustainable options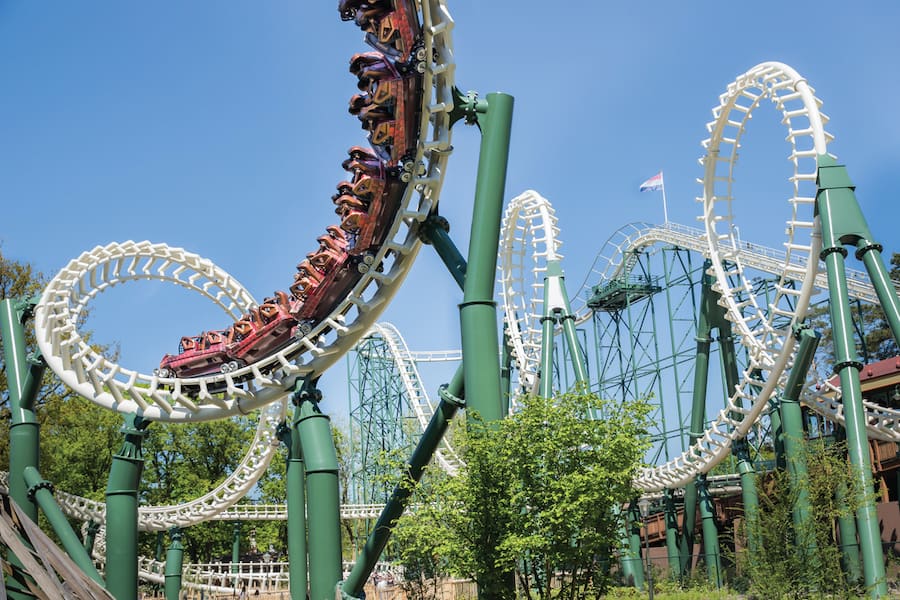 Eneco eMobility charging stations are powered by 100 percent renewable energy from solar and wind power plants in Europe.
"Eneco eMobility and Efteling meet the growing need for charging options for electric cars," said Joris Laponder, chief commercial officer at Eneco eMobility.
"Visitors to Efteling can charge carefree during their visit. The charging points are not only a sustainable investment, but also an extra service for visitors to Efteling. 
"The fact that we can put this down together is really a good step on the road to sustainable mobility," added Laponder.
Efteling aims to become carbon neutral
Sustainability is becoming increasingly important in the attractions industry, with theme parks and museums ditching plastic, going solar or providing vegan F&B.
Last year, Gardaland Resort partnered with Enel X to add eight charging points for electric vehicles, as part of the attractions's commitment to sustainability.
"We are very happy that our park now has a charging system for electric vehicles," said Aldo Maria Vigevani, managing director of Gardaland.
greenloop, the new conference on sustainability in visitor attractions from blooloop, takes place on April 20 and April 21.
Image: Eneco eMobility