Efteling, a theme park in the Netherlands, welcomed 5.2 million visitors in 2017, breaking its target of 5 million three years ahead of schedule.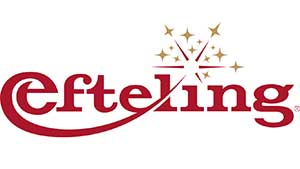 The fantasy-themed park set a target of receiving 5 million visitors in 2020, the year a new, undisclosed, attraction is due to open. The 2017 visitor numbers are an increase of 400,000 on its 2016 attendance.
The park puts the increase in visitation down to the opening of the Symbolica dark ride and new accommodation at Efteling Loonsche Land Holiday Village. In 2017, 80% of visitors to Efteling came from the Netherlands while 15% came from Belgium and 5% from other countries. The number of French visitors increased by 35%.
Fons Jurgens, president and CEO of Efteling, said: "Since 2014, Efteling has a clear vision for 2020 – to become an international destination attracting 5 million visitors a year. We have now achieved this goal of visitor numbers earlier than planned. Last year's investments in the new Symbolica family attraction and accommodation have paid off.
"This does not mean that we will sit idle, as we must continue to attract these 5 million visitors in 2018 to visit our park. This is why we will do our utmost to further increase the level of satisfaction of our visitors in the years to come. This is our new goal."
In January, Efteling submitted plans to extend the park by eight hectares. The expansion is part of its draft 'World of Efteling 2030' masterplan to take place in three phases, completing in 2030.
The first part of the plan will cover three hectares of a planned eight-hectare expansion to the east and will include the new attraction to open in 2020.
Efteling opened in 1952 as a sports and recreation park, with the Fairytale Forest as its main attraction. In the early 80s, the park grew to add new and larger attractions to appeal to a wider demographic. This development plan will be Efteling's first significant expansion into new land for many years.