Lagotronics Projects has delivered its Farm Fair IP in an interactive dark ride in Japan. Operator Nagashima Spa Land has named the attraction Farm de Bang Bang.
Guests at the popular park in Kuwana can enjoy a comical farm-themed 3D experience on the shooting ride. This follows the introduction of the same IP last year at Bayern-Park in Germany, where it is featured on Lagotronics Projects' GameChanger ride platform.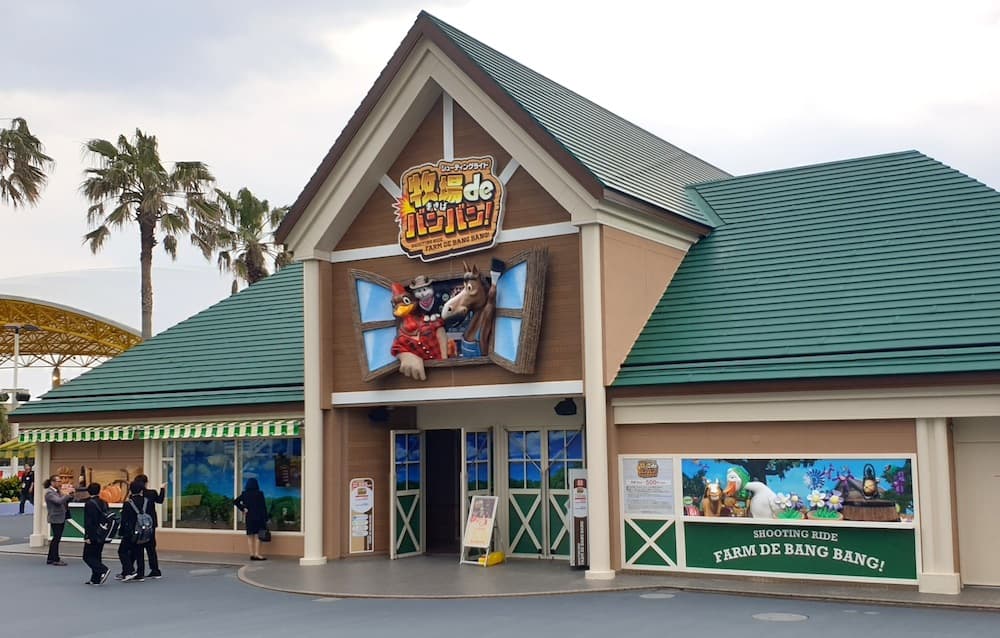 At Nagashima Spa Land, the interactive dark ride is located inside an existing building. Riders/players become acquainted with the characters of the games – Horse, Cat and Rooster – during a pre-show. They can also rehearse their target practice skills so that they can start their farm adventure with confidence.
Passengers will be seated in one of 10 four-seat agricultural-themed vehicles. The entertaining game that follows take players to a variety of locations on the farm. These include a meadow, vegetable garden, barn and kitchen. Some of these scenes have been designed especially for the Japanese park.
The video game features real-time HD graphics in 3D, and each vehicle is equipped with a pair of score monitors and a carrot-shooter for every player. Targets are displayed on screen together with the number of points that can accumulated by hitting them. An animated effect is displayed upon impact, giving guests a real feeling of interaction.
At the end of the final scene, players sees their picture on screen together with their score. A further two screens show the highest scores of the day and season as guests step off the ride. This of course encourages repeat riding as players strive to improve their score and defeat friends and other park guests.
Lagotronics Projects delivered storyline, interactive equipment, video game and lighting for the attraction, which was delivered in co-operation with KCA Corporation. The German company ART Engineering provided the ride system.
"We're very proud of having delivered another Farm Fair themed ride, besides Bayern-Park," says Mark Beumers, CEO of Lagotronics Projects. "Horse, Cat and Rooster told me they're very excited to enjoy Farm Fair in Japan, only this time in a dark ride!"