Gumbuya World, an amusement park in Victoria, Australia, is poised to reopen following the first phase of a $50m facelift.
The developers aim to transform the 430-acre former Gumbuya Park into the 'Disneyland of Victoria'.

From December 18th 2017, visitors will be able to enjoy the brand new Oasis Springs waterpark with its lazy river and one of the country's tallest waterslides – a 180m 'dark slide'.
Other new additions include a wildlife trail featuring koalas and dingos. The Oz Adventure and Outback Explorer worlds are home to a coaster and an outback pirate ship, among other attractions.
Gumbuya World: new coaster and thrill waterslides
These latest thrill rides are a world away from the original attraction's. Many locals remember fondly for its toboggan slide (shown below), water slide, paddle boats, Mini Cars, and Twister Kart dune buggies.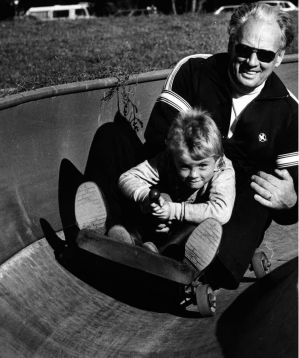 The Australian theme park began life as pheasant farm. It was converted into a wildlife park in 1978.
The new wildlife trail reflects its former branding as 'Nature's Playground' when it first became home to a wide range of native Australian fauna such as wombats, emus and wallabies.
In 2011, Gumbuya Park suffered from the unwanted attention of vandals. They stole some of the ride vehicles and badly damaged the park's iconic pheasant statue.
But, concerns over its future were put to rest in 2016, when a syndicate of investors stumped up $4.65m to buy the park.
The redevelopment is set to boost both tourism and employment in the region. Since the group took control, the number of staff has jumped from 20 to approaching 150.
https://www.9news.com.au/national/2017/12/14/17/32/gumbuya-world-amusement-park-to-reopen-after-50m-facelift