IDEAS, a leading brand and experience design company, has announced that it will be hosting a first-of-a-kind experience design workshop as part of Seatrade Cruise Global in Miami on 27 September.
The session is geared towards cruise, destination development, port and DMO executives, and will explore the key elements needed to create a unique, branded destination experience – one that will keep visitors coming back for more.
Exploring experience design
IDEAS will also be joined by partners from Bermello Ajamil, an award-winning interdisciplinary architectural and engineering firm. Attendees will be lead through a story-based design process, culminating in a shared roadmap for the ideal port experience, as they learn more about IDEAS' Destination Performance model. This brings together experience delivery with market intelligence, a high performing brand, and efficient operability.
The company brings a great deal of expertise in the sector to this event, having successfully designed experiences at ports and destinations across the Caribbean, creating plans that take inspiration from local myths and culture to ensure truly unique attractions.
IDEAS recently created a new master plan for Cartagena Port Oasis EcoPark, immersing visitors in the rainforests and culture of Colombia, directly at the base of the cruise pier. It is also in the final conceptual design phase of a new themed entertainment enterprise in Puerto Plata in the Dominican Republic, where guests can explore the legends of Vikings, Taino artisans and pirates.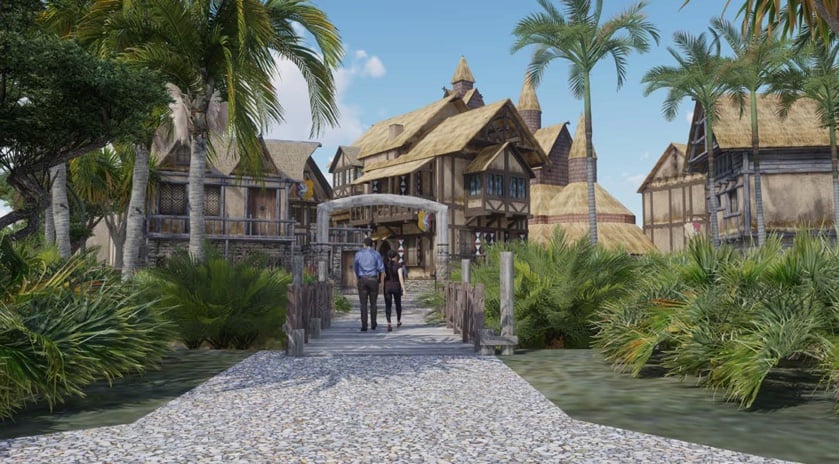 Registration for Seatrade Cruise Global in Miami is required to attend this IDEAS workshop.
Last month, IDEAs announced that it has partnered with Pale Blue Dot Ventures to design a new space-themed entertainment and education destination, located in Santa Barbara County, California. The California Space Academy (CalSpace) will immerse visitors in the world of space travel, as they find out what it would be like to join humanity's near-future as spacefarers.