Interactive attractions specialist, Lagotronics Projects, is preparing to unveil its brand new Farm Fair GameChanger at the Euro Attractions Show in Berlin.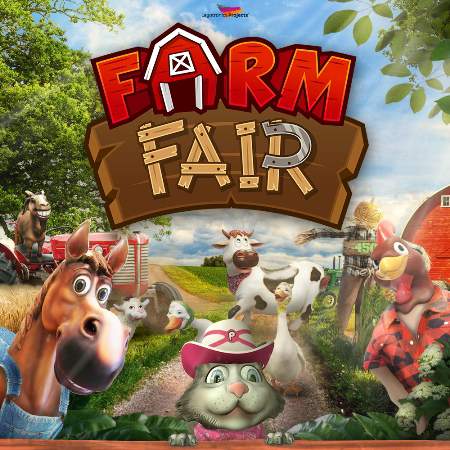 The Farm Fair GameChanger is a fresh iteration of the company's rotating interactive dark ride attraction.
Lagotronics launched the GameChanger last year as a way to provide a very high capacity dark ride on a very small footprint. The 12-metre rotating 3D gaming platform premiered last September at Max Wonder Park in Shimao's Skyscraper City in Shishi.
EAS attendees will get a sneak preview of the attraction reimagined with the company's fun new Farm Fair IP.
A funny and truly interactive experience
Farm Fair centres on the antics of three star characters: Horse, Cat and Rooster. All hell breaks loose when the trio invites a bunch of friends (ie. the players) to join them at the Farm Fair. The game offers plenty of different farm locations and objects that can be used to create what Lagotronics describes as a 'funny and truly interactive experience'.
The GameChanger offers a unique design and gaming experience. Guests board a vehicle on a rotating platform. After every turn, they get to play a different game.
With fantasy shooters installed on the vehicles, guests not only play great 3D or 2D video games, it's also possible to aim and hit physical targets integrated into the scenery. The experience can be further enhanced with surprising special effects, score monitors, scenery and animatronics. Content can also be customised to echo a venue's particular theme or story.
Lagotronics Projects has been innovating since 1979. The company can provide customised and turn-key interactive solutions to suit all locations and budgets for entertainment, edutainment, retailtainment and more. Recent ground-breaking projects include the industry-first Splash Cabin developed in partnership with Polin Waterparks. The water-based interactive game launched earlier this month at Aquafantasy in Turkey.
Meet the team from Lagotronics Projects at Booth #18-213 at the Euro Attractions Show in Berlin's Messe Exhibition Centre from 26-28 September 2017.