Tacumeon Rides, the new offshoot of Mack Rides and MackMedia, has partnered with Lagotronics Projects to create a new ride concept. Set on the high seas, but with several alternative themes available, The Gamestormer offers interactive fun for all the family.
The media-based attraction combines the ride experience of Mack's existing Seesturmbahn (Sea Storm) with immersive 360-degree projection and an interactive game system from Lagotronics Projects. The addition of special effects and a scoring system make The Gamestormer an immersive and engaging experience.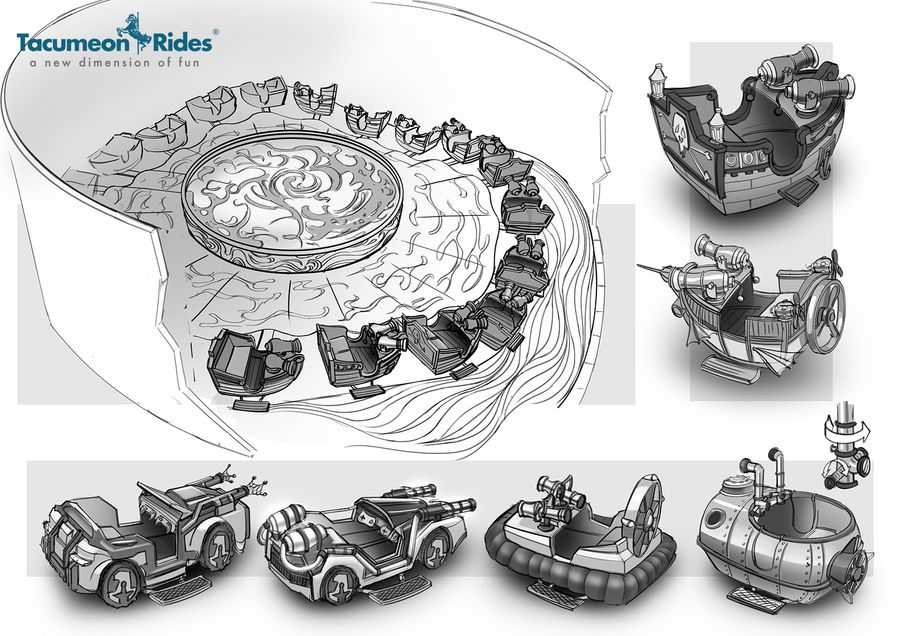 Each seat is equipped with an interactive device. Riders to take aim at projections of catfish or pirates during their 'voyage'. Depending on the score achieved, additional rotations of the boats and special effects such as water and scent are triggered.
Offering a fresh take on interactivity and a dynamic ride experience, The Gamestormer should keep theme park guests coming back for more. Operators will also appreciate the attraction's compact footprint.
"We're proud that Mack Rides has partnered with us again," says Lagotronics Projects CEO, Mark Beumers. "We both strive for the same high quality. We therefore have no doubt The Gamestormer is going to be a great success. With this new concept, we can demonstrate to the world that our interactive technology is like no other."