Japan's Nijigen no Mori theme park is not yet ready to open its Godzilla expansion, and is instead holding an advanced opening for its Godzilla Museum, paying homage to the giant monster's legacy, through August 31.
Last year, Nijigen no Mori announced a new Godzilla-themed area, complete with an enormous Godzilla model, which was scheduled to open in summer 2020.
The first Godzilla museum in Japan is now open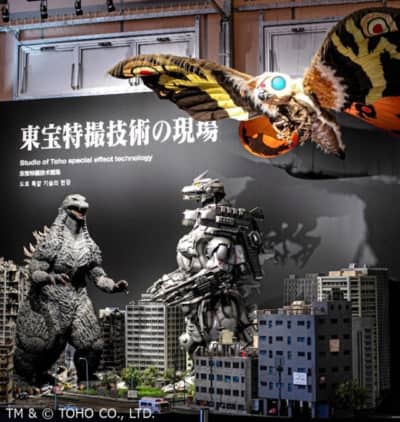 Described as the "world's largest life-size Godzilla", the replica will measure 20 metres high, 25 metres wide and 55 metres long.
Nijigen no Mori is located on Awaji Island in Hyogo Prefecture. The Godzilla area will be called 'Godzilla Interception Operation Awaji'.
According to Sora News 24, the museum boasts dioramas of various scenes from Godzilla films, which were created in cooperation with the studio in charge of producing the movies, Toho.
Godzilla Museum will also have rooms featuring more than 80 Godzilla figures, props for Godzilla films used by Toho, and prototype models of the different monsters, including the Mothra model.
In addition, the Nijigen no Mori gift shop is selling limited edition Godzilla items, while the restaurant is serving up a special Godzilla menu. There are also Godzilla-themed workshops for children.
Museum features dioramas of Godzilla scenes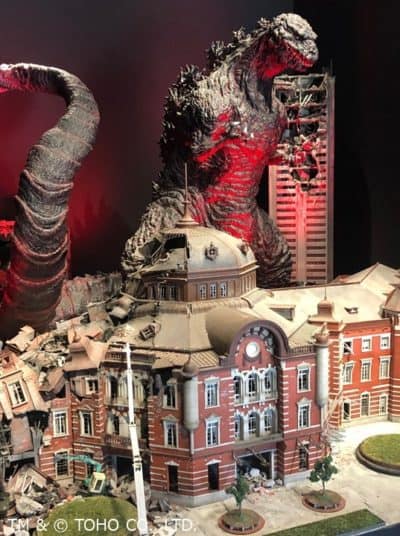 The advanced opening ends on August 31, when the museum, shop and restaurant close until the rest of the attraction launches. It's not known when it will officially open.
As well as the giant model of the monster, Godzilla Interception Operation Awaji will feature a zip line and a shooting game for guests to aim at Godzilla's radioactive cells.
Nijigen no Mori also has rides and attractions based on Japanese anime and cartoon characters, including Crayon Shin-chan, Naruto and Boruto.
Meanwhile, Japan's tallest ferris wheel, the Osaka Wheel, has been rebranded as a haunted interactive version, the Zombie Ferris Wheel of Hell, running through September 30.