Orange County commissioners have approved $5 million credit for Universal Orlando Resort to offset the construction costs of Universal's Epic Universe.
The $5m will offset the costs of removing an old pipeline that currently runs through the construction site of Epic Universe, Universal Orlando's fourth gate (via WDW News Today and Orlando Sentinel).
Orange County has agreed to credit Universal Orlando with $5,022,440.72, which is the equivalent of 40 percent of the relocation costs.
"Orange County has determined the developer's improvements will provide certain public benefits including, but not limited to, enhanced tax revenues, enhanced wastewater fees, and increased employment opportunities," said Raymond Hanson, Orange County's director of utilities.
Offsetting the costs of removing an old pipeline
Orange County commissioners approve deal to give Universal Orlando up to $5 million in credits toward the cost of relocating an old pipeline that currently runs through the site of the upcoming Epic Universe theme park. pic.twitter.com/Se4sjcccMT

— Ashley Carter (@AshleyLCarter1) July 7, 2020
Universal spokesperson Tom Schroder said: "We will spend between $13 million and $14 million to provide the materials and do the work and receive $5 million in future impact fee credits."
"This is frequently how the county gets developers to help replace ageing infrastructure," added Schroder.
The Orange County (Florida) Commission previously voted to approve funding of up to $125 million to help pay for the extension of Kirkman Road to Epic Universe.
Epic Universe will be located on a plot of land near the Orange County Convention Center in Orlando. It will include an entertainment center, hotels, shops, and restaurants.
Epic Universe construction paused over COVID-19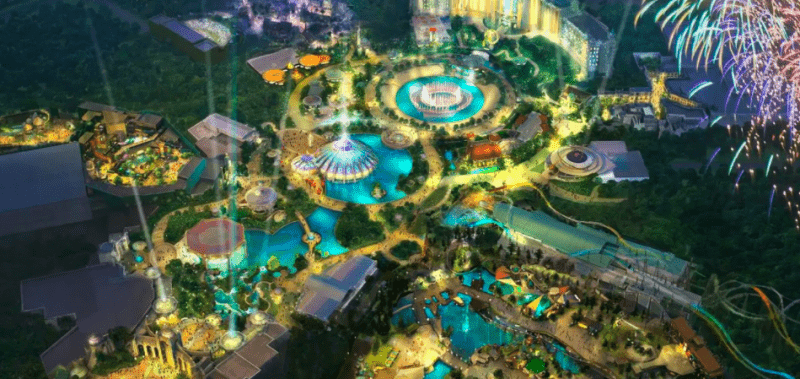 The $125m will come out of the Community Redevelopment Area (CRA) funds. Universal will also contribute $160 million to the project, which is expected to cost $315 million.
Epic Universe was originally scheduled to open in 2023, but construction work was paused so that Comcast Corporation could focus on the "immediate challenges that COVID-19 present".
Universal's Epic Universe will feature a Super Nintendo World when it opens in 2023. It's also thought to feature attractions based on How to Train Your Dragon, The Secret Life of Pets, and Harry Potter.