An overhead rail system on Yas Island connecting Warner Bros World Abu Dhabi with Ferrari World Abu Dhabi is set to launch in 2020.
Miral Asset Management, the group set up by the Abu Dhabi government in 2011 to develop the attractions on Yas Island, signed an agreement with Califorinia-based SkyTran in 2016 to launch a study into the implementation of a personal rabid transit (PRT) system.
Miral CEO Mohammed Al Zaabi told Zawya on Monday that the first phase of the project connecting Ferrari World and Warner Bros World would be operational in 2020.
"It will take around one minute only to move from Ferrari World Abu Dhabi to Warner Bros, and the interesting part is that the entire commute happens indoors," he added.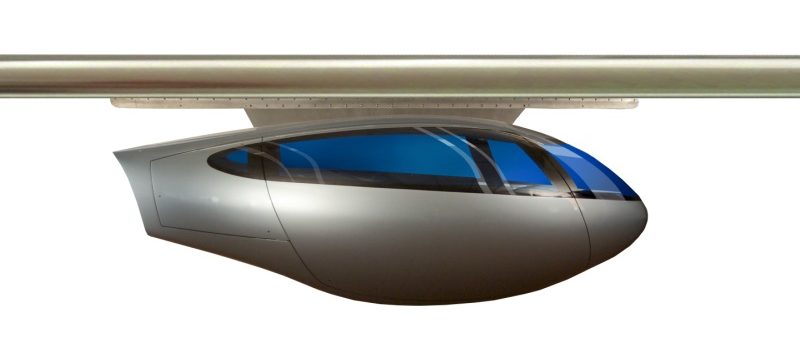 Al Zaabi said that the transport system would be point-to-point with no stops, making it able to connect the theme parks with each other and local hotels within minutes.
The SkyTran PRT system will feature four-person pods travelling along magnetic lines above traffic. While the first phase only connects the two theme parks, future phases will link hotels and other attractions as well as Abu Dhabi International Airport, according to a 2016 statement announcing the agreement.
Al Zaabi refused to comment on the cost of the project but did say that it was cheaper than other solutions.
The $1bn Warner Bros World Abu Dhabi indoor theme park is on course for a summer opening this year. It recently revealed details of the rides that can be found in two of its six themed zones. They include a Justice League dark ride, a 4D flying theatre featuring Green Lantern and a Tom and Jerry-themed spinning coaster.
Earlier this year, Miral appointed BAM International as the main contractor for the Yas Bay arena, plaza and retail development. A SeaWorld theme park is also planned to open at Yas Island in 2022.
Images: c. SkyTran/Miral Asset Management.
https://www.zawya.com/mena/en/story/EXCLUSIVE__skyTran_connecting_Abu_Dhabi_theme_parks_to_begin_in_2020-ZAWYA20180207031006/