Playland's renovation and expansion could begin in 2022, as Pacific National Exhibition officials are still working on plans.
In 2016, the PNE unveiled early concepts of a complete renovation of Playland. The 15-acre park is expanding to 22 acres, and getting new heavily themed areas and rides.
Vancouver city councillors previously approved $1.5 million in city cash for detailed designs and a funding strategy for a $120-million, 10-year expansion of Playland.
Early concepts for the expansion reveal new rides could potentially include roller coasters, including a suspended family coaster, spinning coaster, gliding coaster, and a major launch coaster.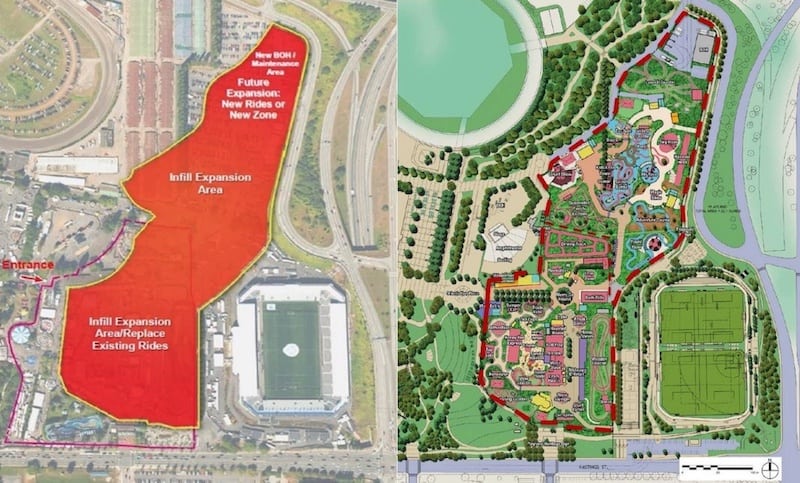 According to a recent project update (via Daily Hive), an early design concept remains the preferred redevelopment scenario due to its revenue and attendance potential.
Playland's renovation and expansion plan
PNE is reportedly working to finish the redevelopment's business case, which may be completed by 2020.
The project's construction cost is thought to be $120 million. PNE is currently updating the cost and evaluating funding and alternative financing options.
After the approval of the business case, detailed planning and design could follow through 2022 – the potential construction start date.
Playland's renovation and expansion is part of the Hastings Park master plan, which proposes to transform Hastings Park into a greener destination for culture, sport, recreation, pleasure and fun.
Also part of the plan is to renew Vancouver's historic annual fair and Playland while securing public access and park space.
It's thought that Playland's renovation and expansion will be completed in its entirety by 2028.
Currently closed for the season, Playland is re-opening this weekend, on May 4.
Images: PNE/Playland