The Qiddiya Investment Company (QIC) has released an update on the giga-project's construction in Saudi Arabia, and awarded the first construction contract of 2020 to Abdul Ali Al Ajmi Company.
Abdul Ali Al Ajmi Company will lead site preparation for the iconic entertainment destination, set to become the world's largest entertainment city – even surpassing Walt Disney World in Florida.
The company was established in 1980 and is recognised as a major road construction firm throughout Saudi Arabia.
It specialises in the construction and maintenance of roads and bridges, infrastructure, site preparation works, real estate development and road transport services.
Abdul Ali Al Ajmi Company to lead site preparation
Qiddiya has been divided into five development areas, which are Resort Core, City Centre, Eco Core, Motion Core, and the Golf and Residential Neighbourhood.
According to the CEO of QIC, Michael Reininger, mass grading and site preparation have now started on the Resort Core and City Centre.
"This is the first of many announcements for 2020 and we are proud to partner with a long-standing Saudi firm, the Abdul Ali Al Ajmi Company for this significant milestone," added Reininger.
QIC is kicking off the 12-month project with the landscaping of earth to ensure the site preparation of a combined area of more than four million square metres.
Work has started on Resort Core and City Centre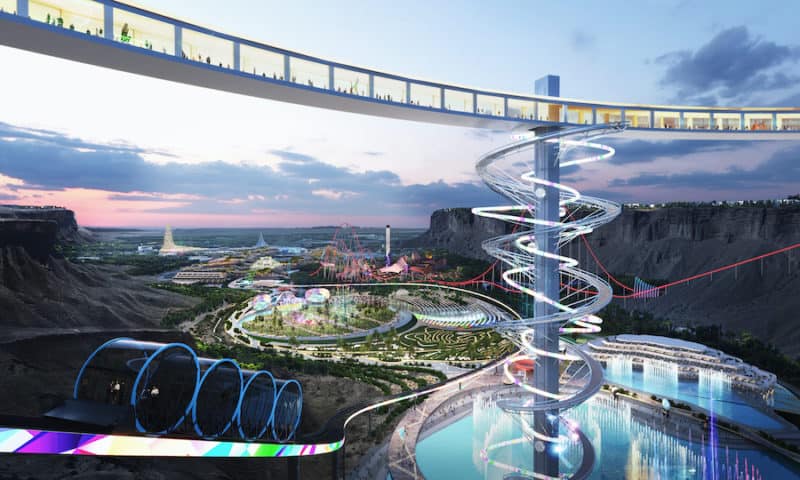 "As a Saudi company, it is an honor to be part of this unique project as Qiddiya's partner," said Ali Abdul Ali Al-Ajmi.
"Over the last forty years we have a demonstrated history of providing our clients with superior excavation, material transport, site preparation and development and so we look forward to using these skills to help Qiddiya achieve their vision."
Qiddiya will boast more than 300 facilities, including theme parks, water parks and a sports city. It will also include nature and adventure activities, events and cultural attractions, and Six Flags Qiddiya.
In addition, Qiddiya will feature retail, F&B strips, a performing arts theatre, multiplex cinema, aquatic centre, and a motorsports facility called Speed Park.
The first phase of Qiddiya is set to launch in early 2023.