With over 200 thrill rides under its belt and more record-breaking attractions to come, Ride Entertainment is celebrating 20 years at the forefront of the attractions industry.
A leader in selling, operating and installing amusement and thrill park attractions worldwide, the company's anniversary year looks set to be another crowd-pleaser.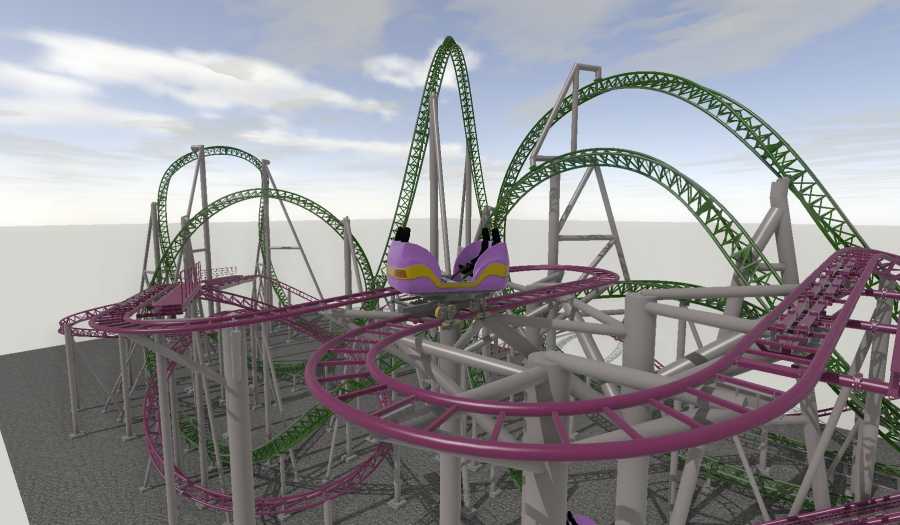 Three attractions conceptualised and sold by Ride Entertainment for the American Dream Meadowlands project are on track to set records for height, length and degree of drop.
Two record-breaking coasters lined up for American Dream Meadowlands
They are: the Spinning Coaster, the tallest and longest full-circuit, free-spinning coaster in the world, and the Launched Euro-Fighter, set to feature the world's steepest roller coaster drop.
The third attraction is a ropes course – the world's tallest and largest SkyTrail Explorer. The SkyTrail features a custom experience with two sections aimed at adventurers of all ages and also offers the world's tallest ropes course QUICKjump.
American Dream Meadowlands is a massive retail and entertainment complex currently under construction in East Rutherford, New Jersey. When complete, it will feature what is being billed as the largest indoor theme park in the western hemisphere.
Other Ride Entertainment attractions developed this year (new to market in 2018) include some of its largest projects to date including:
"It's humbling to think that Ride Entertainment has 210 projects under its belt. With a number of multi-million dollar projects still to be announced later this year, Ride Entertainment is poised to have 2018 be its highest grossing year to date," commented Ed Hiller, CEO of Ride Entertainment.
"Ride has so much to celebrate, but the team is most thankful for the thrill-seekers that keep this industry thriving."