Ride Entertainment, a leader in the supply and installation of some of the world's most thrilling attractions, has installed a new ride called Tractor Town at Bengtson Pumpkin Farm.
Ride Entertainment is pleased to announce the latest Metallbau Emmeln project in North America, a farm-themed ride called Tractor Town, which can be found at Bengtson Pumpkin Farm, southwest of Chicago. The Tractor Ride system features multiple farm animatronics and a red and white-trimmed barn. It seats two adults and two children and is the property's largest investment to date.
Bengtson Pumpkin Farm is a popular themed attraction that grew out of a traditional family farm. It is now home to rides, concessions and pumpkin picking.
Family fun
"We were really blown away by the level of theming and detail Bengtson utilized for this project," says Mark Rosenzweig, Ride Entertainment's Managing Director of Business Development. "We knew that the park was planning some theming, but we were amazed at the level of attention to detail seen throughout the attraction. The themed barn has quickly become the property's centrepiece."
The colourful tractor ride takes guests on a journey through a giant barn, home to friendly farm animatronics. It is suitable for all ages and provides fun for the whole family.
Scott Bengtson is the manager of Bengtson Pumpkin Farm and is pleased with the new ride: "This has been the single largest undertaking in the long and storied history of Bengtson Pumpkin Farm. The Metallbau team should be commended for delivering such a beautiful, high-quality product.
"Everything on this project went smoothly, from timely delivery to installation to seeing our guest's happy faces upon opening. We look forward to Tractor Town remaining a centrepiece of our facility for many years to come. In addition to the quality of the product, our team was beyond impressed at the level of customer service and support provided throughout the entire fabrication, shipping, and installation process."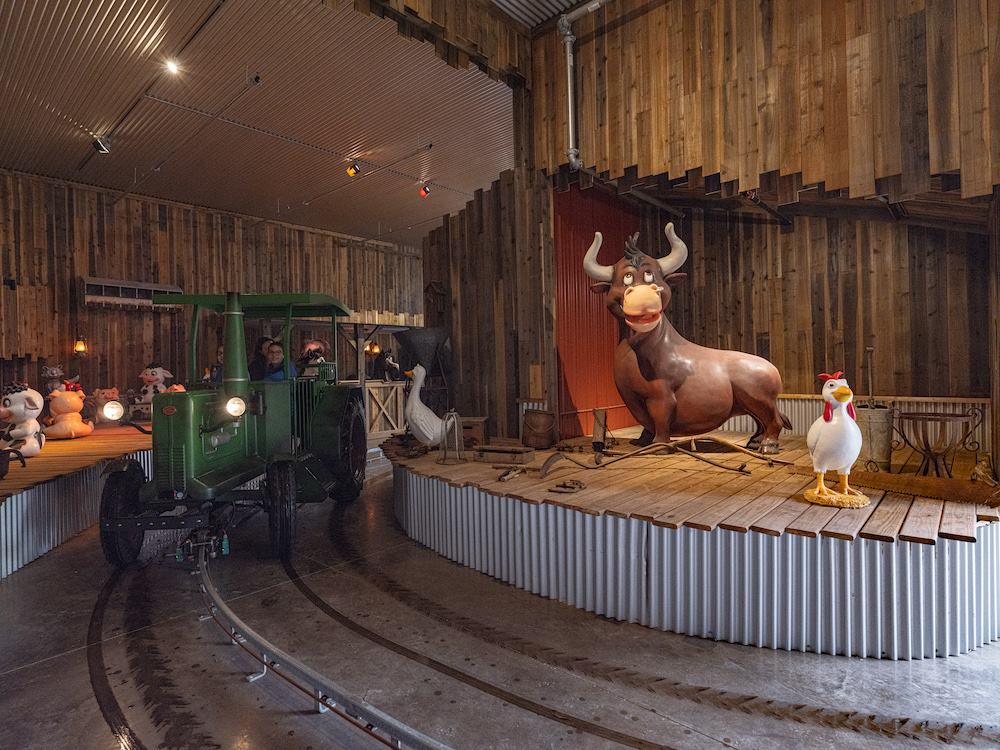 A perfect partnership 
"This partnership between Metallbau Emmeln and Bengtson Pumpkin Farm was a match made in heaven," said Adam Sandy, President of Business Development. "Metallbau is known for crafting handmade rides that are beautifully themed and built with care. I can say that Bengtson Pumpkin Farm operates in much the same way because they took a fun ride and turned it into one of the best family attractions I have ever seen. The level of theming and attention to detail is wonderful."
Ride Entertainment also recently hosted a successful Skycoaster seminar at Cedar Point. During the event, site controllers received on-site training from industry experts.