Following its acquisition of the Canadian creative studio, Réalisations-Montréal, Thinkwell Group has welcomed Ron Morissette back into the fold as vice-president of development for the Montréal studio.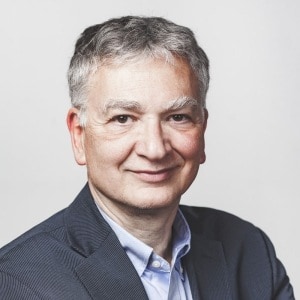 One of Réalisations-Montréal's original team, Morissette will develop opportunities for Thinkwell across Canada and the Eastern United States. He will also seek global strategic partnerships, as well as promote technical research and development initiatives for Réalisations-Montréal.
A past president of the Canadian Institute of Theatre Technology, Morissette boasts over 40 years' experience in technical production and sales within the entertainment sector. That includes work for Olympic Games and World Fairs as well as international tours and broadcasts.
Prior to his return to Réalisations-Montréal/Thinkwell Studio Montréal, he was general manager for a major international systems integrator.
"I believe that our unique artistic approach combined with our R&D work in interactivity, video and projection mapping and augmented reality within the realm of ambient intelligence will be a unique and differentiated contribution to Thinkwell's worldwide projects," says Morissette.
Thinkwell's chief operating & financial officer, François Bergeron, is pleased to have him back on board at the Montréal studio. "Ron will help develop our growing presence in Canada. His experience, energy and dedication to partnership with our clients will be an asset to the organisation globally."
New technologies and projects from Thinkwell and Réalisations-Montréal
Réalisations-Montréal develops and delivers cutting edge interactive experiences that seamlessly blend art and technology. Founded in 2000 by Roger Parent, formerly of Cirque du Soleil, Réalisations-Montréal has conceived multiple technologies using big data, artificial intelligence, real-time projection and more. As part of the Thinkwell Group, it is now designing and testing new immersive interactive elements to be integrated into guest experiences.
Recent projects from the Los Angeles-based experience design and production agency include two upcoming next-generation ride concepts for Lionsgate and a Gringotts Wizarding Bank experience at The Making of Harry Potter/Warner Bros. Studio Tour London. The latter opened this spring.