Sesame Place San Diego, the second location in the US, is nearing completion ahead of the grand opening in March 2022, with the interactive Sesame Street Neighbourhood finished.
SeaWorld and Sesame Workshop are launching the first Sesame Place on the West Coast next year in Chula Vista. The 17-acre park will feature Sesame Street-themed rides and attractions.
Elmo's Rockin' Rockets takes children through outer space in Elmo's rocket ships, while Sunny Day Carousel is a classic ride. Cookie Climb puts children in a cloud of cookie crumbs, and Abby's Fairy Flight is a family swing ride.
Rosita's Harmony Hills allows kids to climb and crawl, while Rub-A-Dub Sub is an adventure aboard Ernie's toy submarine. Sesame Street Soar & Spin is a balloon ride, and Super Grover's Box Car Derby is a family-friendly coaster.
SeaWorld's latest attraction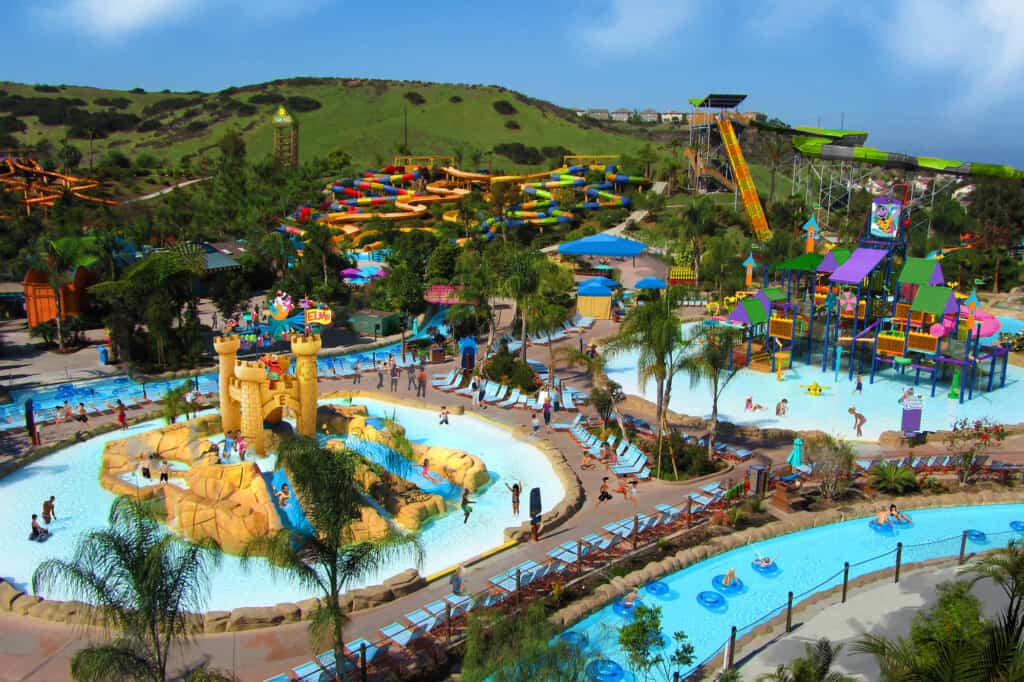 The park also features an interactive Sesame Street Neighborhood, which includes the iconic 123 Stoop. Reimagined water attractions, including a 500,000-gallon wave pool, are opening on Memorial Day weekend.
"We're thrilled with the progress of the much-anticipated Sesame Place San Diego, where families will experience a unique and powerful way to engage with their favorite characters and brand," said Steve Youngwood, CEO of Sesame Workshop.
"Those deep connections drive everything we do at Sesame Workshop and help deliver educational benefits to children around the world," Youngwood added.
Additional offerings at Sesame Place San Diego include a live character show, an award-winning daily parade, photo opportunities, and family-friendly events.
17-acre theme park
"San Diego is a premiere tourist destination and Sesame Place is the perfect place for families looking to learn and play on the West Coast," said Marc Swanson, CEO of SeaWorld.
"We're excited that our Sesame Street friends are coming to San Diego and are eager to give locals a fun new experience, as well as provide tourists another great reason to visit San Diego."
SeaWorld Parks & Entertainment has been Sesame Workshop's exclusive theme park partner in the US since the opening of Sesame Place in Philadelphia in 1980.
Images: SeaWorld/Sesame Workshop